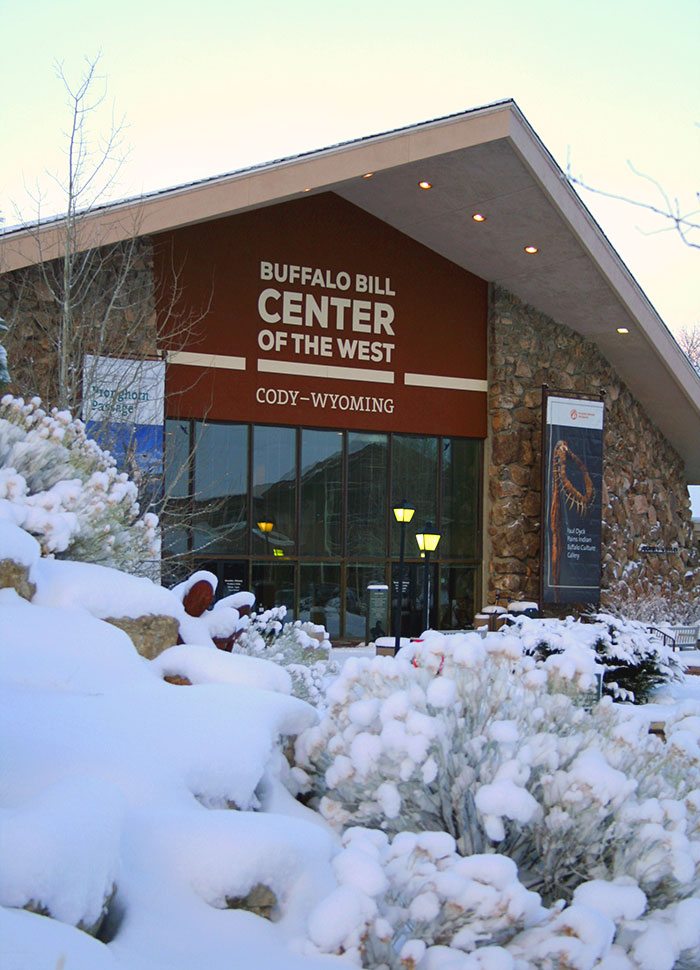 With the XXII Olympic Winter Games set to begin in early February in Sochi, Russia, the Buffalo Bill Center of the West in Cody invites families to get in the Olympic spirit by competing in its own "Winter Museum Olympics" January 24, 3 – 7 p.m. The Family Fun Day features games and challenges that test participants' agility in both mind and body.
Visitors to the event compete in a museum-friendly biathlon, helping them understand more about the Olympic biathlon that involves skis and target shooting. To test their agility, participants take on a "Pronghorn Passage" obstacle course—inspired by the Center of the West's current Pronghorn Passage special exhibition featuring stories and images of Wyoming's pronghorn antelope migration.
"We have some active events, and some artistic ones," says Emily Buckles, Interpretive Specialist for the Center, "but our primary goal is to provide families with something fun to do on a cold winter's evening." She adds, "We are really hoping the community will come out and support this event!"
Thanks to a special grant from the R. Harold Burton Foundation, the Center's Family Fun Days are free to Center of the West members and just $10 per non-member family. A family-friendly dinner is free to all families attending the event. To find out more about Family Fun Days and other educational programing, contact Buckles at emilyb@centerofthewest.org or 307-578-4110.
On February 21, the Center of the West celebrates William F. "Buffalo Bill" Cody's birthday with a free evening event, 5 – 7 p.m. The March Family Fun Day, "Lights, Camera, Action!," takes place at the Center March 14.
---
Since 1917, the Buffalo Bill Center of the West has been committed to the greatness and growth of the American West, keeping western experiences alive. The Center, an affiliate of the Smithsonian Institution, weaves the varied threads of the western experience—history and myth, art and Native culture, firearms, and the nature and science of Yellowstone—into the rich panorama that is the American West. The Center of the West has been honored with numerous awards, including the prestigious 2012 National Tour Association's Award for "favorite museum for groups," the 2013 TripAdvisor Certificate of Excellence, and, most recently, one of the "Top 10 Must See Western Museums" by True West magazine.
The Center is currently operating its winter schedule, open 10 a.m. – 5 p.m. Thursday – Sunday, closed Monday – Wednesday. For additional information, visit centerofthewest.org or the Center's page on Facebook.
- 30 -
Contact: Emily Buckles, or 307-578-4110.