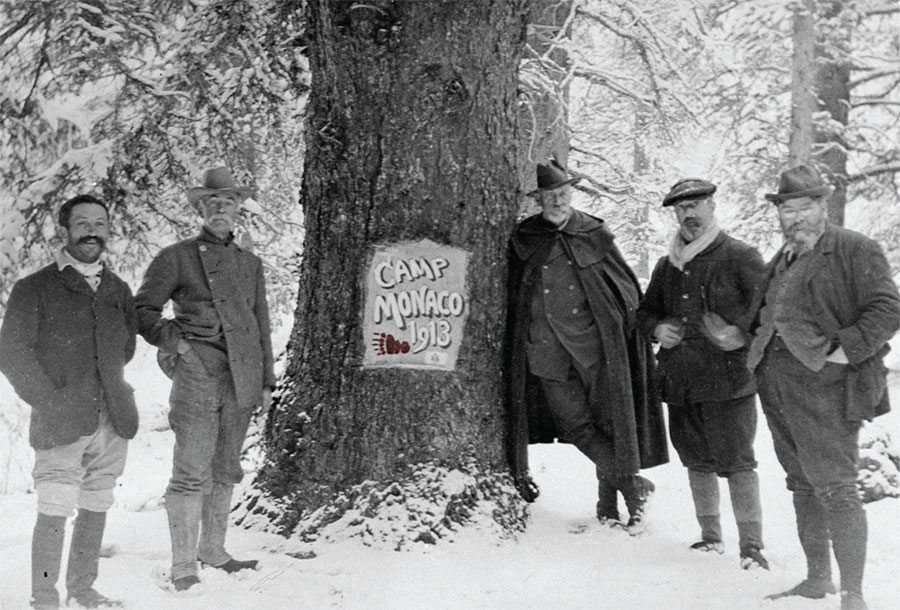 38th Annual Patrons Ball
September 20, 2014
The Buffalo Bill Center of the West's major annual fundraising event—and premier gala of the Rocky Mountain region—the Patrons Ball, took place September 21, 2013. We were honored to host His Serene Highness Prince Albert II of Monaco, great, great grandson of the Prince of Monaco who visited this area with Buffalo Bill in 1913.
Attendees enjoyed the music of the Denny Leroux Orchestra and fine dining prepared by Chef Ryan Boehme and Bravo Catering.
Patrons Ball is the culmination of Rendezvous Royale, a weeklong celebration of the arts in Cody. For tickets to other Rendezvous Royale events, please call 888-598-8119. For general information, call 307-578-4008 or visit the Rendezvous Royale website.
---
Web Site Specials:
You can continue to support the Buffalo Bill Center of the West by purchasing one or more of our Web Site Specials. Take a look by clicking here.
---
Raffles:
We congratulate the winners of our two raffle prizes! For the 1970 Chevy Chevelle SS, congratulations to the proud owner of ticket number 4216. And to ticket holder 0518 who won the beautiful leather jacket designed by Leather Artist Jan Faulkner. Thank you to all who purchased tickets and thereby supported the programs of the Buffalo Bill Center of the West.
---
Thank you to our Sponsors!
'Spirit of the American West' sponsors: Chevron and Marathon Oil Corporation.
'Scout' sponsors: Fran and Lenox Baker; Denis and Tina Carroll; Barron and Tami Collier; Geraldine W. and Robert J. Dellenback Foundation; Charles and Anne Duncan; Harris Haston and Carlene Lebous; Thomas and Jennifer Hayes; Hirtle, Callaghan & Co. Chief Investment Officers; Ponderosa Advisors, LLC; Naoma Tate & the Family of Hal Tate; and University of Wyoming.
'Buffalo Bill' sponsors: Gordon Barrows; Billings Clinic–Cody; Phil Smith, CAPTEL; Jim and Ginger Dager; Bill Garlow; Groathouse Construction Inc.; Jim and Carol Linton; Carol McMurry and Pat Spieles; Candace Alexander McNair; Frederick and Lucy Moreton; J.D. and Elizabeth Radakovich; Rocky Mountain Power; Dick and Maggie Scarlett; Robert Snyder; and Lisa and Bill Wirthlin.

'Pahaska' sponsors: Frank and Betsy Goodyear; and Jim Taylor/Hall & Hall Inc.; Charlie and Krisit Rabinowitz/Lomalinda Ranch/Red Pole Ranch; and John and Meredith Sullivan.
'Annie Oakley' sponsors: Dan and Mary Armour; Fred L. and Linda S. Dowd; Rusty and Deborah Rokita; and Leighton and Lynda Steward.
'Stagecoach' sponsors: Joan C. Donner; John Housel; Willis McDonald; and Virgil Shutze.
Underwriting and sponsorship opportunities for this annual event are always available. E-mail Gina Schneider or call her at 307-578-4030.
---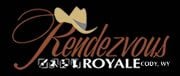 Patrons Ball is the finale to Rendezvous Royale, a week of the best of absolutely everything western in Cody, Wyoming! Join us for the excitement of a nationally recognized art show and a spirited auction of the best contemporary western art, and the best in western furniture and fashion with Cody High Style. Visit the Rendezvous Royale Web site for more information.
---
For information on all events, please visit our Events page.