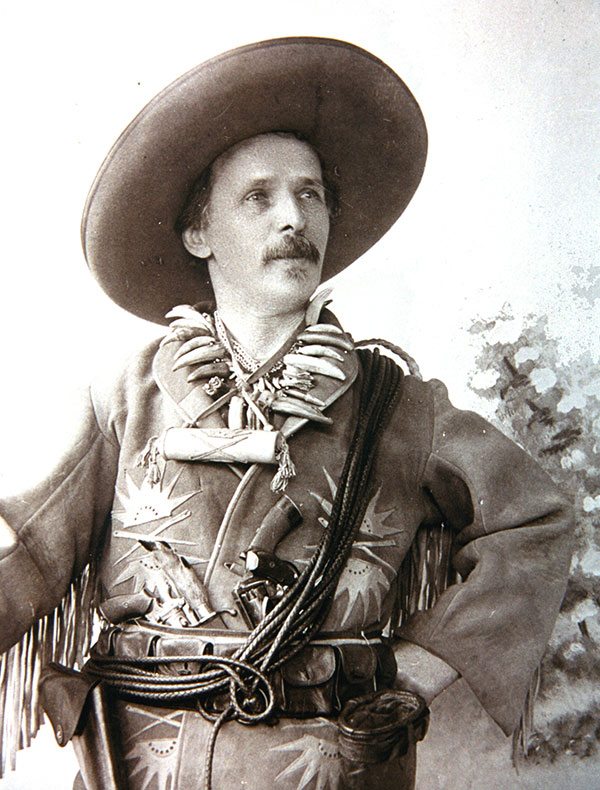 Interest in Native American culture has long been strong in Germany. On April 16, Buffalo Bill Center of the West Research Fellow Dr. Nicole Perry discusses the history of the German cultural image of Native Americans, as well as its continuing relevance there.
Perry's lecture is titled Indianers and Identity: Historical and Contemporary Debates over the German Cultural Image of Native Americans. The free program takes place Wednesday, April 16 at 12:15 p.m. in the Center's Coe Auditorium.
"The talk explains the German development of this image," says Perry, "as well as its use in literature, film, and culture from the perspective of nation and identity building." She also discusses how, for more than 150 years, indigenous peoples have known of the prevalence of the image. "Native Americans are aware of this discourse," she adds, "and are beginning to reclaim this image as their own through a variety of media."
Perry received her PhD in Germanic Languages and Literatures form the University of Toronto in 2012. In addition to her research fellowship with the Center, she is also a Lise-Meitner Fellow in the Department of German at the University of Vienna, Austria, where she is working on a project titled Performing Germanness, Reclaiming Aboriginality. Perry has published articles on German-Austrian author Charles Sealsfeild and Enlightenment author Sophie von La Roche, as well as articles on the aboriginal re-appropriation of the German image of Native Americans.
The Center's Research Fellowship Program awards a limited number of research stipends each year to promising and established visiting western scholars. Fellows research, write, and develop ideas and manuscripts in areas of western study, and may pursue field research in the Cody area. This includes the Greater Yellowstone region and the Big Horn Basin and Mountains, or work in the Center's library or museum collections. Scholars interested in submitting a proposal by this year's mid-May deadline may find more information on the "Fellowship Program" page of the Center's website.
---
Since 1917, the Buffalo Bill Center of the West has been committed to the greatness and growth of the American West, keeping western experiences alive. The Center, an affiliate of the Smithsonian Institution, weaves the varied threads of the western experience—history and myth, art and Native culture, firearms, and the nature and science of Yellowstone—into the rich panorama that is the American West. The Center of the West has been honored with numerous awards, including the prestigious 2012 National Tour Association's Award for "favorite museum for groups," the 2013 TripAdvisor Certificate of Excellence, and, most recently, one of the "Top 10 Must See Western Museums" by True West magazine.
For additional information, visit centerofthewest.org or the Center's pages on Facebook and Google+.