This summer, the Buffalo Bill Center of the West's Draper Natural History Museum and the Greater Yellowstone Coalition partner to offer a series of evening programs that focus on some of the region's iconic wildlife. The wildlife program series takes place July 18, 22, and 30 at the Center of the West. Each begins at 6:30 p.m. with a reception of light hors d'oeuvres and cash bar; the presentation follows at 7:30 p.m.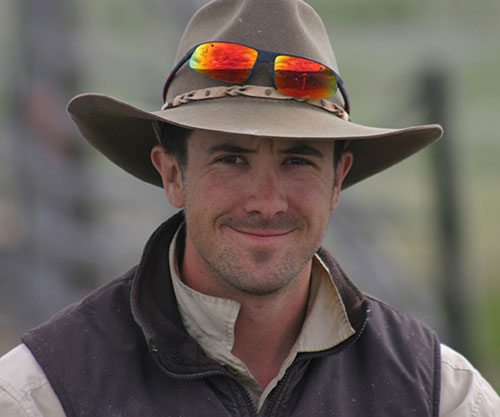 On Friday, July 18, Dr. David Jachowski presents Wild Again: The Struggle to Save the Black-footed Ferret. Since the 1981 rediscovery of the ferret, once feared extinct, near Meeteetse, Wyoming, tremendous efforts have been made to breed and reintroduce them back into prairie dog colonies across the Great Plains. Jachowski's talk delves into the ecological, social, and political challenges of conservation in the West, using the story of the black-footed ferret's recovery as an example.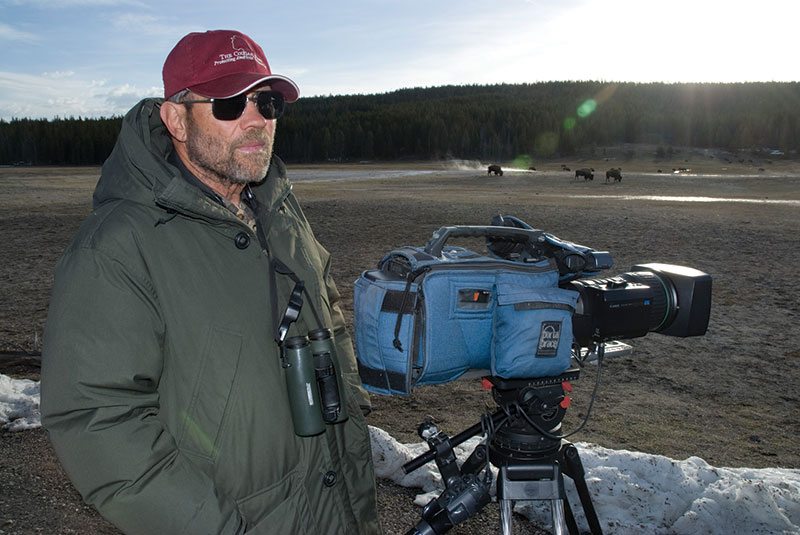 Emmy award-winning wildlife cinematographer Bob Landis shares some of his amazing footage from Yellowstone National Park at the Tuesday, July 22 program. Landis has produced films for programs like National Geographic and Nature; his most recent project is Catch Me If You Can, which tells the story of a wolf doing its best to survive and thrive in the world's first national park.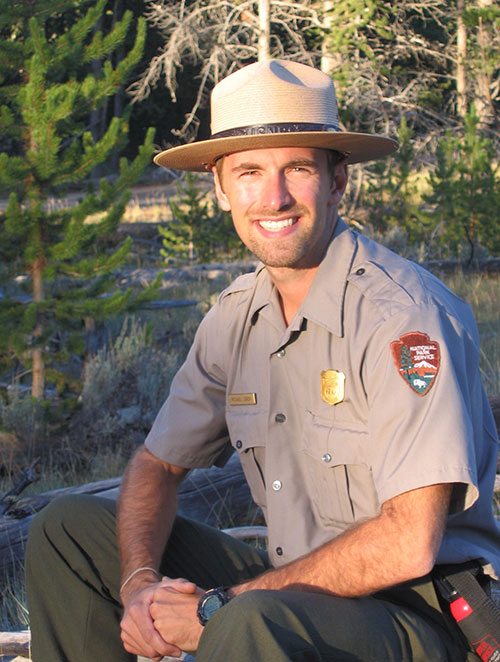 Michael Leach, author of the best-selling book of Yellowstone essays titled Grizzlies on My Mind, is the speaker at the final program of the series on Wednesday, July 30. Known for his bold, unique voice, his humor, and his lyrical writing style, Leach's writing conjures up deep and powerful emotions in readers. A former park ranger, he shares his unmatched passion for Yellowstone National Park in his talk.
For more information on this special lecture series co-sponsored by the Buffalo Bill Center of the West and the Greater Yellowstone Coalition, visit centerofthewest.org/explore/greater-yellowstone-natural-history/programs/, or contact Draper Program Coordinator Bonnie Smith at [email protected] or 307-578-4020. Learn more about the Buffalo Bill Center of the West at centerofthewest.org, and about the Greater Yellowstone Coalition at www.greateryellowstone.org.
---
Since 1917, the award-winning Buffalo Bill Center of the West has devoted itself to sharing the story of the authentic American West. The Center is an affiliate of the Smithsonian Institution. For additional information, visit centerofthewest.org or the Center's Facebook page.
Images: The Buffalo Bill Center of the West and the Greater Yellowstone Coalition co-sponsor a lecture series in July. 1) On July 18, Dr. David Jachowski discusses the struggle to save the black-footed ferret. Photo courtesy D. Jachowski. 2) Bob Landis presents the July 22 program. Wolf 138. Photo courtesy Bob Landis Wolf-watching. 3) The series concludes with Michael Leach's presentation about grizzly bears on July 30.