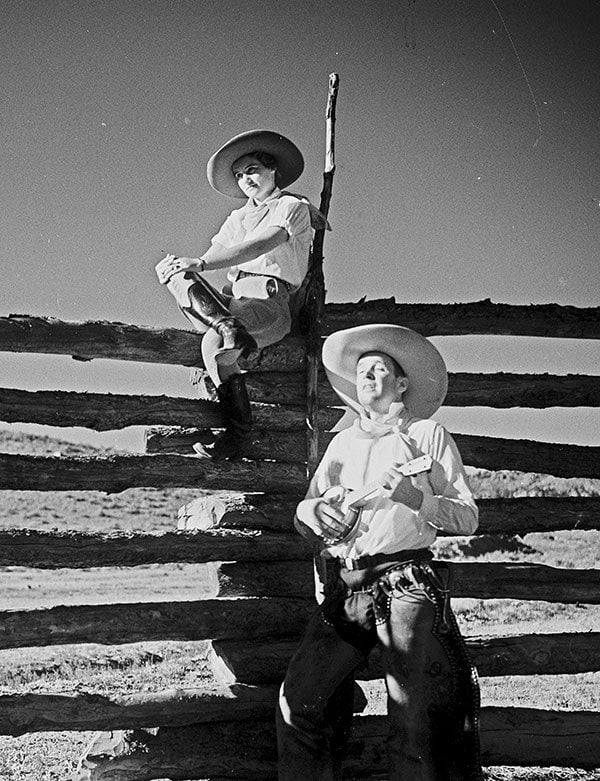 In its final Family Fun Day of this summer, the Buffalo Bill Center of the West invites visitors to tap their toes to the "Music of the West." The event takes place Friday, August 8 from 10 a.m. – 3 p.m. in the Center's outdoor sculpture gardens, and is included in the regular cost of admission.
"At this celebration of the 'Music of the West,' we ask participants what the American West sounds like to them," says Emily Buckles, Interpretive Specialist and coordinator of educational programming at the Center. "We'll get parents and kids thinking about the broad range of sounds that might exemplify the West to different people: fiddles and guitars? Native American drums and song? a wolf howl or sandhill crane call?"
Attendees—who are welcome to drop in for a short time or stay all day—have the opportunity to learn about musical instruments of the West, try playing a few themselves, and listen to featured performances throughout the day.
Thanks to a special grant from the R. Harold Burton Foundation, the Center's summer Family Fun Days are included in the cost of regular admission, and are free to Center of the West members.
To find out more about family-oriented events, activities, and programs, contact Buckles at [email protected] or 307-578-4110. In addition to monthly Family Fun Days, the Center of the West's education department hosts weekday afternoon "drop-in-and-do" activities in the summer as well as three daily guided tours and more. The Center's full calendar can be found at centerofthewest.org/calendar.
---
Since 1917, the award-winning Buffalo Bill Center of the West has devoted itself to sharing the story of the authentic American West. The Center is an affiliate of the Smithsonian Institution. For additional information, visit centerofthewest.org or the Center's Facebook page.
Image: Music has always been an important part of western history and culture. Charles Belden photo of a cowboy serenading a cowgirl, ca. 1930s. MS3 Charles Belden Collection. PN.67.799