The Buffalo Bill Center of the West hosts Northern Cheyenne contemporary artist Bently Spang for programs this June. On June 15 and 16, Spang leads an "Art and Nature" student course for participants ages 11 – 15. The course takes place from 9 a.m. – 4 p.m. both days.
Departing from the Center of the West, Spang leads students out into nature to create art using natural materials. A writer, curator, educator, and multidisciplinary artist, Spang's own work often combines organic and non-organic materials into sculpture.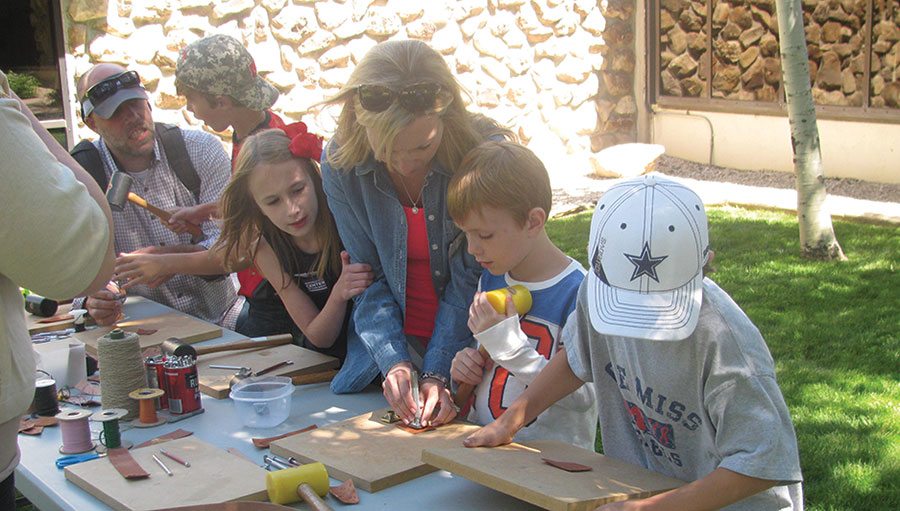 "Art and Nature" is $40 per student for Center of the West members and $50 for non-members. Advanced registration is required and can now be done online at tickets.centerofthewest.org.
Emily Buckles, the Center's Interpretive Specialist, says, "We're excited to offer online registration for the first time this year for all of our summer programs." Those interested can also register by contacting Buckles at 307-578-4110 or [email protected] A limited number of scholarships are available for the "Art and Nature" course.
From June 22 – 24, Spang returns to the Center to give gallery demonstrations of his artwork. "Visitors are always inspired by his work and his process," Buckles notes. Spang also leads a fun family workshop, "Darn Good Doodling," for children and adults on June 23, 5 – 7 p.m. The workshop invites the whole family to explore their creative side as they relax, enjoy, create, and draw. The workshop is $20 per family for members and $30 for non-member families. The fee includes light snacks. Children must be supervised.
For a flyer listing all of the Center of the West's special summer programs, visit centerofthewest.org/learn. These educational programs are made possible by a special grant from the R. Harold Burton Foundation, and the Wyoming Arts Council.
---
Since 1917, the award-winning Buffalo Bill Center of the West in Cody, Wyoming, has devoted itself to sharing the story of the authentic American West. The Center is an affiliate of the Smithsonian Institution. For additional information, visit centerofthewest.org or the Center's Facebook page.