Once prevalent in Yellowstone National Park, peregrine falcons were absent by 1970. Their decline, as well as that of other birds of prey, can be traced to the effects of widespread use of the pesticide DDT (dichloro-diphenyl-trichloroethane), which caused eggshell thinning and impaired reproduction in birds. Used widely from the 1940s through the 1960s, DDT was banned in 1972.
Following the 1970 listing of peregrine falcons as endangered, biologists took on the task of recovering the imperiled species through the reintroduction of more than 6,000 captive-raised juvenile peregrines in North America—36 of them in Yellowstone. "The story of their recovery," says wildlife biologist Lisa Baril, "begins with a team of dedicated biologists who climbed cliffs and rappelled into nesting ledges to introduce young peregrines to their new homes."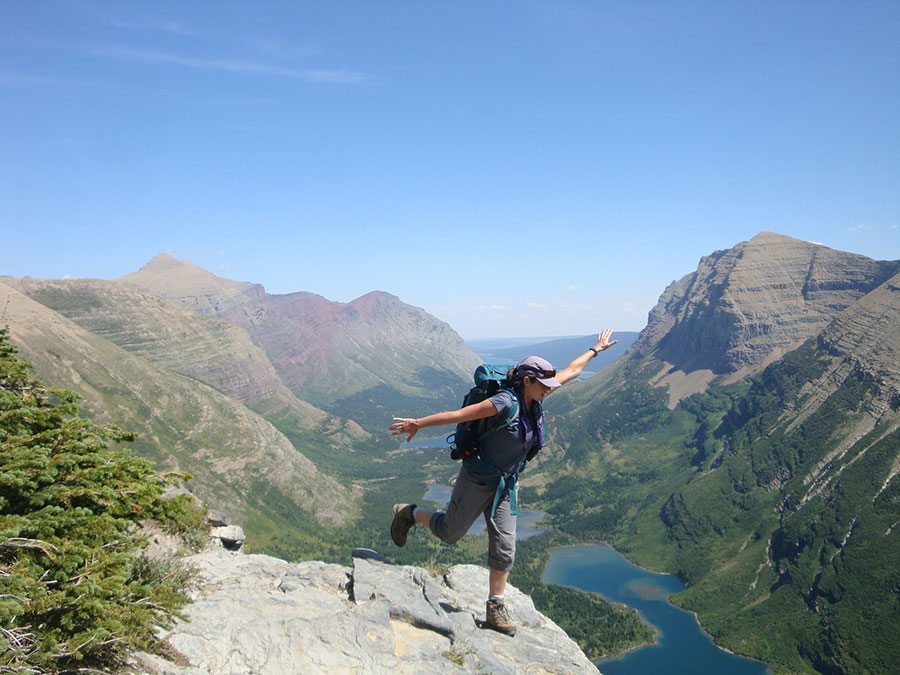 At the next Draper Natural History Museum Lunchtime Expedition at the Buffalo Bill Center of the West, Baril shares the history of peregrine falcons in Yellowstone from their extirpation in 1969, to their reintroduction during the 1980s, their first successful breeding season in 1984, their recovery and delisting as endangered in 1999, and their success since then. The free talk, titled From Extirpation to Recovery: The Story of the Peregrine Falcon in Yellowstone National Park, takes place Thursday, October 1 at 12:15 p.m. in the Center's Coe Auditorium.
Baril has worked in the field of wildlife biology for 15 years. She earned her master's degree in 2009 from Montana State University-Bozeman, where she explored willow-songbird relationships in Yellowstone's northern range. Baril joined the park's Bird Program in 2008, and three years later transitioned to the newly-developed Yellowstone Raptor Initiative. In her capacity there, she researches golden eagles, red-tailed hawks, peregrine falcons, and other birds of prey.
For more information on the natural science of the Greater Yellowstone region, visit centerofthewest.org/explore/greater-yellowstone-natural-history, or contact Draper Curatorial Assistant Bonnie Smith at [email protected] or 307-578-4020. On November 5, Mike Bies gives An Overview of the Rock Art of the Bighorn Basin. The Draper Museum's Lunchtime Expedition series is supported in part by Sage Creek Ranch.
For the Center's full calendar of events, visit centerofthewest.org/calendar.
---
Since 1917, the award-winning Buffalo Bill Center of the West in Cody, Wyoming, has devoted itself to sharing the story of the authentic American West. The Center is an affiliate of the Smithsonian Institution. For additional information, visit centerofthewest.org or the Center's Facebook page.