What do William F. "Buffalo Bill" Cody, Gifford Pinchot, and Horace Albright have in common? All had significant, though differing, roles in shaping modern land use in the American West. At the Draper Natural History Museum's next Lunchtime Expedition, speaker Jeremy Johnston shares insights into the lives and legacies of Cody, Pinchot, and Albright.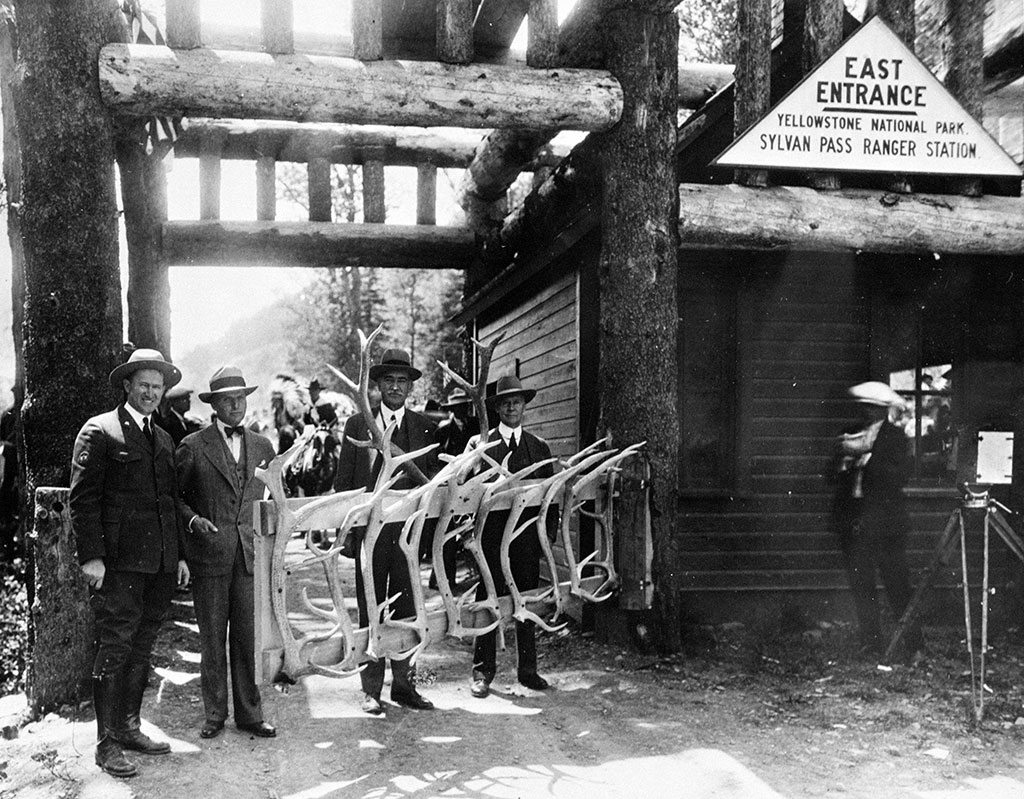 The talk is titled The Pioneer, the Conservationist, and the Preservationist: How Buffalo Bill Cody, Gifford Pinchot, and Horace Albright Shaped Modern Land-Use in the American West. The free lecture takes place February 4, 12:15 p.m., in the Buffalo Bill Center of the West's Coe Auditorium.
Johnston, Curator of the Center's Buffalo Bill Museum, says, "These three individuals planted the seeds for the evolution of modern land management practices and conflicts regarding land-use." Cody pushed for development of the Big Horn Basin's agricultural and tourist economy, while Pinchot and Albright had important roles in the creation and early direction of the U.S. Forest Service and the National Park Service, respectively.
In the talk, Johnston explores the roles the men played in shaping the modern landscape. "We'll then examine," notes Johnston, "how their collective legacies are relevant to current debates shaping the future of not only the Yellowstone Ecosystem and the Big Horn Basin, but the American West as a whole."
Johnston is also the Managing Editor of the Papers of William F. Cody at the Center of the West. Currently a PhD candidate at the University of Strathclyde in Glasgow, Scotland, Johnston earned his bachelor's and master's degrees from the University of Wyoming, and taught at Northwest College in Powell, Wyoming, where he was born and raised, for more than fifteen years.
Johnston recently co-edited an annotated edition of Ernest Thompson Seton's book Wahb: The Biography of a Grizzly with Dr. Charles Preston, which recently won the 2015 National Book Award for classical works. His work is frequently published in journals and newspapers. A past president of the Wyoming State Historical Society, Johnston has also served as a speaker for the Wyoming Council of the Humanities.
To find out more natural science programming at the Center of the West, visit centerofthewest.org/explore/greater-yellowstone-natural-history, or contact Draper Museum Curatorial Assistant Bonnie Smith at [email protected] or 307-578-4020. The Draper Museum Lunchtime Expedition series is supported in part by Sage Creek Ranch.
For the Center's full calendar of events, visit centerofthewest.org/calendar.
---
Since 1917, the award-winning Buffalo Bill Center of the West in Cody, Wyoming, has devoted itself to sharing the story of the authentic American West. The Center, an affiliate of the Smithsonian Institution, is currently operating its winter schedule open 10 a.m. – 5 p.m. Thursday – Sunday. For additional information, visit centerofthewest.org or the Center's Facebook page.