Dynamic filmmaker Jenny Nichols is the presenter at the next Buffalo Gals Luncheon at the Buffalo Bill Center of the West. Her work on films for conservation issues brought her to a project that is the focus of a major special exhibition at the Center of the West this summer.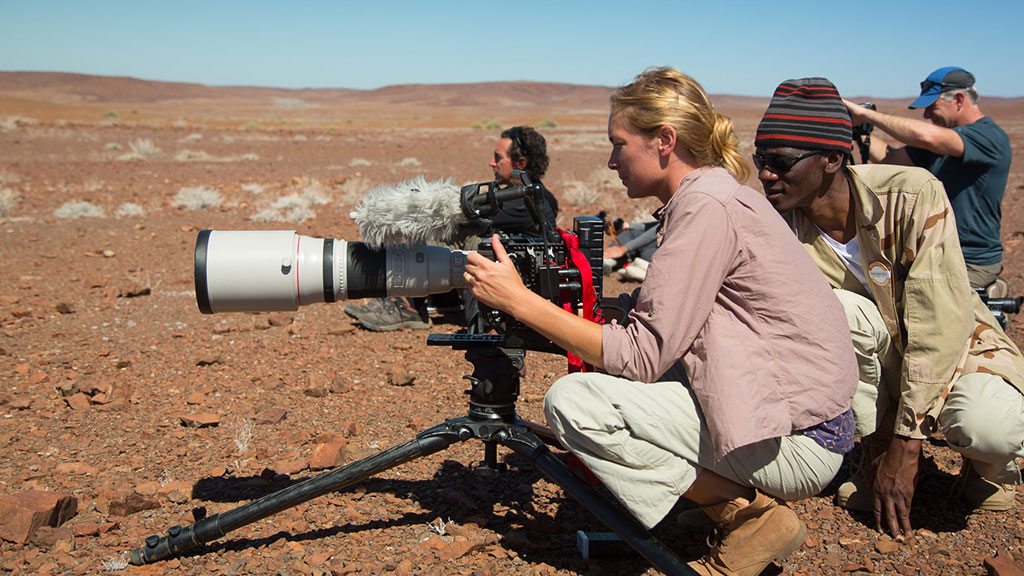 The Buffalo Gals Luncheon takes place Wednesday, June 1, 11:45 a.m. – 1 p.m. at the Center. Along with the program, the luncheon includes a delicious meal and door prizes. Nichols discusses her work with Invisible Boundaries: Exploring Yellowstone's Great Animal Migrations. She shares stories and clips from her conservation films as well as her frequent film work focusing on women.
Buffalo Gals Luncheons are open to all, with Buffalo Bill Center of the West members enjoying a discounted rate of $25 per person; non-members are $35 per person. Because of limited seating, advanced registration is encouraged; call 307-578-4008 or e-mail [email protected] to register.
Nichols is currently the principal at Pongo Media, and notes on her website at pongomediaproductions.com that in her work, she harnessing the power of visual media to tell stories and create films that act as tipping points in conservation campaigns. She actively seeks out multidisciplinary projects and enjoys collaborating with photojournalists, filmmakers, writers, illustrators, scientists, and conservation organizations.
Nichols's films have screened at Telluride Mountainfilm Festival, Banff Mountainfilm Festival, DC Environmental Film Festival, Yale Environmental Film Festival, Wild & Scenic Film Festival, 5 Point Film Festival, the World Wilderness Congress, and many more. Her work serves as an introductory video for the Invisible Boundaries exhibition; view that short film at vimeo.com/162996467.
The Center's calendar of events can be found at centerofthewest.org/calendar. To learn more about the Invisible Boundaries project and special exhibition, visit centerofthewest.org/explore/exhibitions/. In the evening of June 1, Nichols is again a featured representative for a special members opening reception for the Center's three 2016 summer special exhibitions, Invisible Boundaries, Yellowstone Discovered, and GLOCK Makes History.
---
Since 1917, the award-winning Buffalo Bill Center of the West in Cody, Wyoming, has devoted itself to sharing the story of the authentic American West. The Center is an affiliate of the Smithsonian Institution. For additional information, visit centerofthewest.org or the Center's Facebook page.