What better way to celebrate this year's long and beautiful fall than with "Fallfest" Family Fun Day at the Buffalo Bill Center of the West? The event takes place Friday, November 18, 3–7 p.m. and features music, storytelling, and activities for the whole family to enjoy together.
"We have some great activities planned for Fallfest," says Emily Buckles, interpretive specialist who coordinates family activities at the Center. "We'll explore culture and traditions in the America West and around the world."
Retired middle school music teacher and drummer Ed Martin leads drum workshops on the half hour—at 3:30, 4:30, 5:30, and 6:30 p.m. Aspiring musicians can sign up for a workshop at the registration table on their way into the Center. Basin storyteller Michelle King joins the fun to share stories with participants.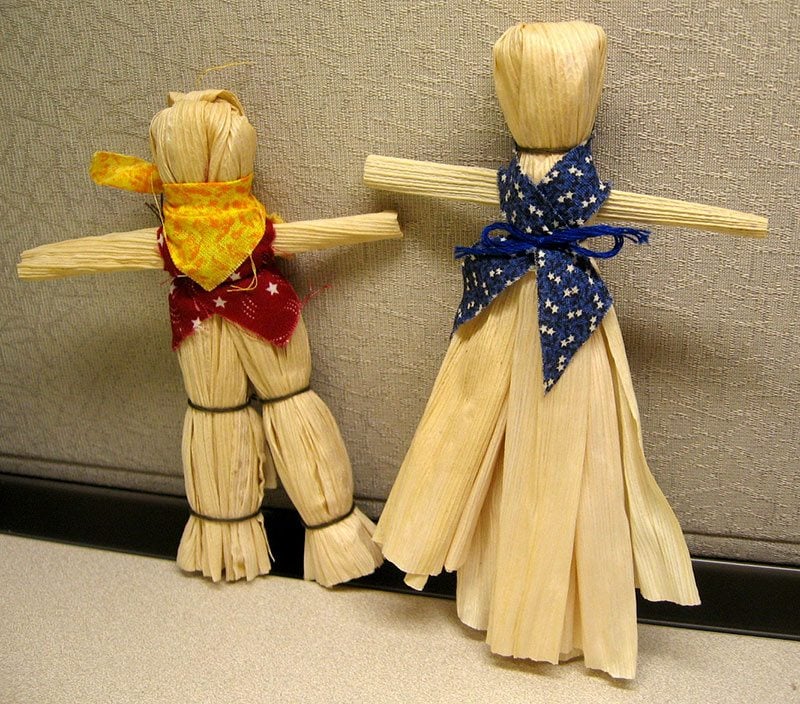 A take-home craft is always a popular part of Family Fun Days, and this time the hands-on project is making corn husk dolls. Frontier games round out the activities, which are ongoing throughout the event.
A complimentary dinner—available to the first 200 people who wish to eat—is served in the Center's Eatery from 5 – 6:30 p.m.
Thanks to a grant from the R. Harold Burton Foundation, the Family Fun Days are free for Center of the West member families, and just $10 for non-member families. For more information on family activities at the Center, contact Buckles at [email protected] or 307-578-4110. Stay up-to-date on kids programs through the Center's Kids Programs Facebook page.
Upcoming Family Fun Days for the winter include "Winterfest" on January 20 and "Back to the Future" on March 17. Visit our calendar to find dates and details for all Buffalo Bill Center of the West programs and events.
---
Since 1917, the award-winning Buffalo Bill Center of the West in Cody, Wyoming, has devoted itself to sharing the story of the authentic American West. The Center is an affiliate of the Smithsonian Institution. For additional information, visit centerofthewest.org or the Center's Facebook page.
Image: Participants in the Buffalo Bill Center of the West's November 18 Fallfest Family Fun Day can make corn husk dolls like these to take home.