On Thursday, December 1, the Buffalo Bill Center of the West in Cody moves to its winter schedule, open to the public 10 a.m. – 5 p.m. Thursday – Sunday; closed Monday – Wednesday.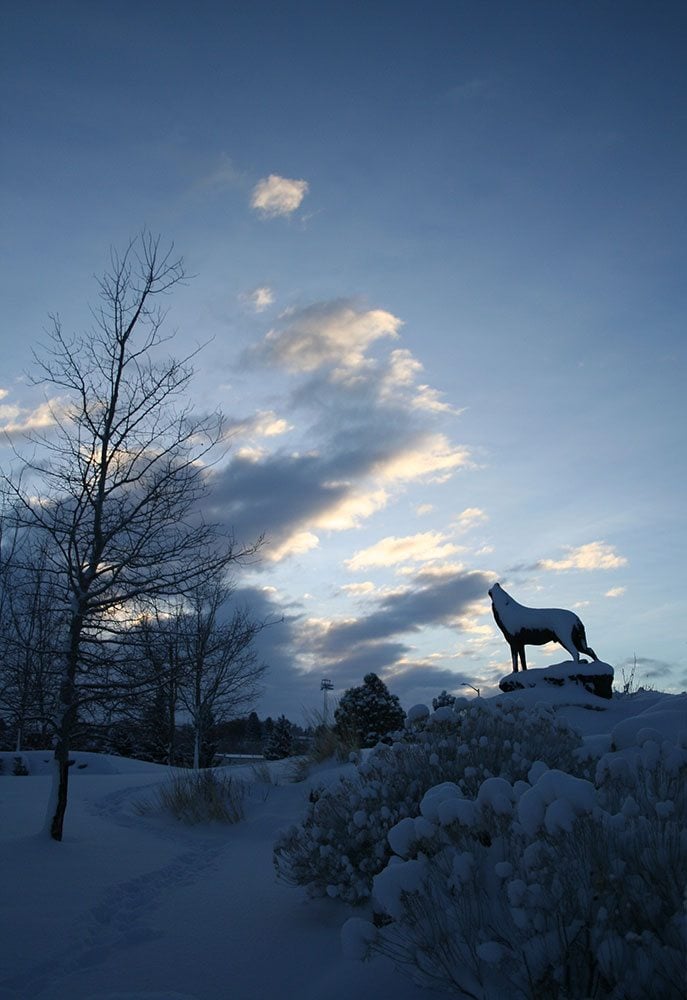 The winter schedule remains in effect through the end of February, with the following exceptions:
The Center is closed for the holidays of Thanksgiving, Christmas, and New Year's days. On Christmas Eve, the Center closes at 3 p.m.
During the week between Christmas and New Year's, the Center opens three additional days in anticipation of visiting family friends in town for the holidays wishing to tour the local sites. On Monday, Tuesday, and Wednesday, December 26, 27, and 28 (days on which the Center would normally be closed in the winter), the Center is open 10 a.m. – 5 p.m.
All closed days are indicated on the Center of the West's online calendar.
The Center's annual free Holiday Open House is Saturday, December 3 from 10 a.m.–5 p.m. Entertainment takes place all day; Santa visits with children from 10 a.m.–4:30 p.m. (when he must leave to get to the parade downtown!); and the birds of the Center's Draper Museum Raptor Experience are on hand from 11 a.m.–2 p.m.
For more information on the Center of the West's schedule, museums, programs, events, and more, visit centerofthewest.org.
---
Since 1917, the award-winning Buffalo Bill Center of the West in Cody, Wyoming, has devoted itself to sharing the story of the authentic American West. The Center is an affiliate of the Smithsonian Institution. For additional information, visit centerofthewest.org or the Center's Facebook page.
Image: Michael Coleman (b. 1946). Last of the Buffalo, 2006. Bronze, cast 4 of 20. Gift in Memory of Hal Tate from Naoma Tate and the Family of Hal Tate. 18.09