On the heels of two books about Yellowstone, historian Bob Richard shares his latest, Cody to Yellowstone, Beartooth Loop, on December 15 at the Buffalo Bill Center of the West. The free, illustrated talk takes place in the Center's Coe Auditorium at 12:15 p.m.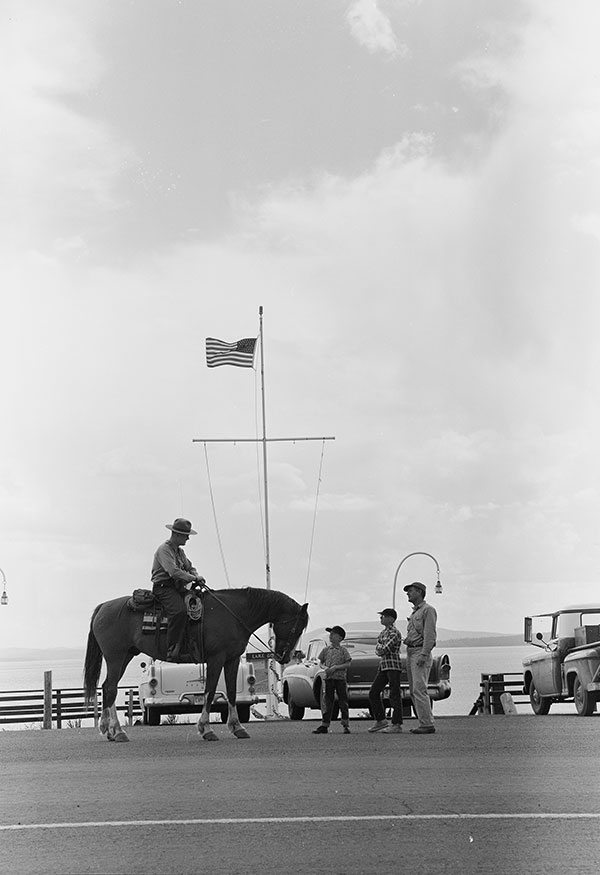 With a lifetime spent in northwest Wyoming, Bob Richard knows a thing or two about the Greater Yellowstone region. Factor in his tenure as ranger-on-a-horse in Yellowstone Park in the 1950s and his dad's distinction as one of the region's finest photographers (a picture-taking affinity shared by the younger Richard). Then, toss in the hundreds of Yellowstone area sightseeing tours he's led, and the thousands of hours of Yellowstone area research and story-telling, and Richard has the makings of plenty of content at his disposal—and then some.
"It has been an honor to share Cody to Yellowstone, a self-guided photographic tour of U.S. Highway 14, 16, 20," Richard writes. "I've had thousands of people enjoy this journey of the points of interest, sights, and scenery of the beautiful North Fork Valley."
Richard's latest book is filled with photographs of the beautiful and scenic Chief Joseph Highway northwest of Cody leading to Cooke City, Montana, near the Park's Northeast Gate. From there, Cody to Yellowstone, Beartooth Loop climbs to nearly 11,000 feet over Beartooth Pass, and then down into Red Lodge, Montana, and back to Cody Belfry, Montana, and Clark, Wyoming.
Since 1902, the Richard family has guided people to the wonders and beauty of the Greater Yellowstone region. Today, Bob Richard carries on the tradition, explaining that he "enjoys educating people about the history and ecology of the region, as well as showing them the beautiful scenery and wildlife."
Following the presentation, Richard signs copies of his latest book, available for sale in the Center's Museum Store.
---
Since 1917, the award-winning Buffalo Bill Center of the West in Cody, Wyoming, has devoted itself to sharing the story of the authentic American West. The Center is an affiliate of the Smithsonian Institution. For additional information, visit centerofthewest.org or the Center's Facebook page.