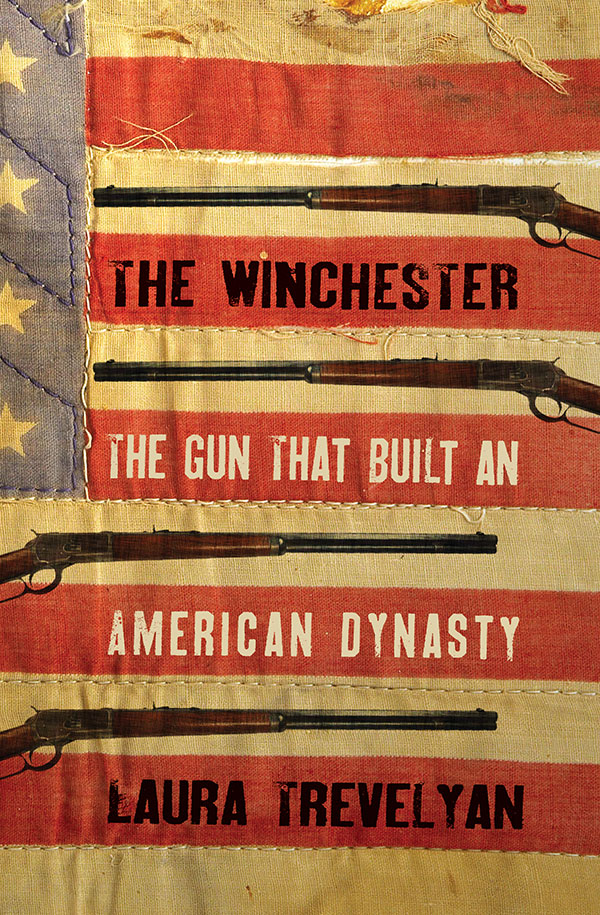 As the great-great-great-granddaughter of Oliver Winchester, author Laura Trevelyan knows a thing or two about the Winchesters—the family and the guns.
On Thursday, May 18 at 5:15 p.m., the Buffalo Bill Center of the West hosts Trevelyan for a lecture about her book, The Winchester: The Gun that Built an American Dynasty. The free talk is open to the public and takes place in the Center's Coe Auditorium. Immediately following, the author is on hand to autograph copies of her book which will be available for purchase.
Trevelyan's book chronicles the fortunes of the Winchester Repeating Arms Company across three generation, from Oliver Winchester's involvement with the Volcanic Arms Company in 1855, through the following turbulent decades of the nineteenth and twentieth centuries. The author shares the story of the Winchester company as a family concern, through the lens of the individuals themselves.
From the Civil War era until World War I, larger-than-life characters operated the Winchester Repeating Arms Company with great success. The war led to a precipitous decline in the company's fortunes and eventually the end of the family's association with the business.
The popularity of Winchester arms mirrored American expansion at a time of rugged individualism and the opening of the frontier in the West. In The Winchester, Trevelyan tells a story of the evolution of an iconic, paradigm‑changing weapon that has become a part of American culture. Indeed, Winchester rifles has been celebrated in fiction, glorified in Hollywood, and applauded in endorsements from the likes of Annie Oakley, Theodore Roosevelt, Ernest Hemingway, and Native American tribesmen who called it "the spirit gun." It's little wonder that—even after 150 years—these special firearms continue to have a favored spot in the gun cabinets of collectors and gun enthusiasts alike.
Laura Trevelyan is an anchor and correspondent for the British Broadcasting Corporation (BBC) based in New York. She has worked for the BBC since 1993, reporting for many radio and television programs. She first became interested in the Winchester legacy at the age of 17, when she was visiting the Connecticut home of her Winchester relatives and learned to fire a rifle adapted to shoot tennis balls. She is also the author of A Very British Family: The Trevelyans and Their World. She lives with her husband and children in Brooklyn, New York.
For more information on the Center's events and activities, visit our online calendar at online calendar.
---
Since 1917, the award-winning Buffalo Bill Center of the West in Cody, Wyoming, has devoted itself to sharing the story of the authentic American West. The Center is an affiliate of the Smithsonian Institution. For additional information, visit centerofthewest.org or the Center's pages on Facebook and Google+. #100YearsMore