This highly-anticipated event is now just around the corner
We've been hearing about the upcoming total solar eclipse of August 21, 2017, for several months now, and as it's now just around the corner, we wanted to compile some resources here for the convenience of those interested in learning more and viewing the event.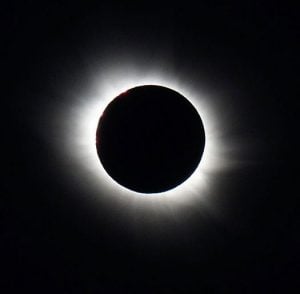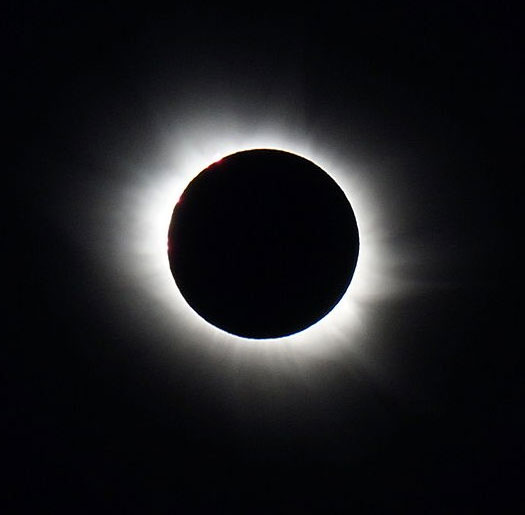 Our own Dr. Charles R. Preston, the Willis McDonald IV Senior Curator of Natural Science and Founding Curator of our Draper Natural History Museum, points out this very informative source, GreatAmericanEclipse.com.
The path of this total solar eclipse of August 21, 2017 crosses Wyoming, making the state a destination for thousands of eclipses-seekers. While Cody itself is a bit north of "totality" (about 48 miles north of the northern edge of totality), 98 percent of the sun will still be blocked out here. The specifics of the total solar eclipse's path across Wyoming can be found HERE.
We are honored to welcome Larry C. Sessions to the Center of the West for a talk in advance of the eclipse, and how to safely view it. Sessions is an astronomy educator and adjunct professor at Metropolitan State University of Denver's Physics Department, as well as at the Community College of Aurora, Colorado. For years, he also was a member of NASA's Solar System Ambassadors program, bringing updates on NASA programs to the public.
---
Chasing the Moon's Shadow: The Total Solar Eclipse of August 21, 2017
August 9, 5:15 p.m. Please join Larry Sessions as he discusses the specifics of this wondrous natural event, including the path across Wyoming, suggested observation sites, and options for viewing this event whether as a partial or total eclipse. CLICK HERE to find out the details about this free talk at the Center.
---
We've also discovered an educational guide, geared for teachers but great for any of us interested in the science of an eclipse and how to view one. Check out Solar Science's An Observer's Guide to Viewing the Eclipse HERE.
Our Center Store is also selling a guide to the total solar eclipse as well as glasses for safe viewing. The book, Wyoming Total Eclipse Guide is by Aaron Linsdau, and the shades are uniquely styled as a Wyoming and "Buffalo" Bill Center of the West as well as total solar eclipse memento. Check them out in our stores.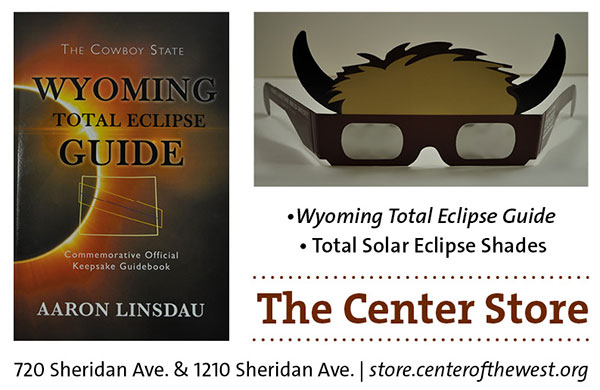 So, this August's total solar eclipse is certainly an event not to be missed. The next such eclipse with a path over North America won't happen until 2024, and the next one relatively close to us in Wyoming (with a path across Colorado) doesn't happen until 2046. CLICK HERE for more information on future total solar eclipses.