As a part of the year-long Centennial celebration, the Center of the West's summer programming is now in full swing with award-winning Wisconsin artist John Hitchcock stationed as artist-in-residence, daily July 24–28.
Hitchcock received his bachelor of fine arts from Cameron University in his hometown of Lawton, Oklahoma. He later earned his master of fine arts in printmaking and photography at Texas Tech University in Lubbock, Texas. Currently, he holds many different titles as an artist, professor, and Associate Dean of the Arts at the University of Wisconsin-Madison, where he teaches screen-printing, relief cut, and installation art.
Each day, from 9 a.m.–3 p.m., Hitchcock is located in the Center's own Plains Indian Museum. As artist-in-residence, he demonstrates his own art techniques and chats with visitors throughout the day in the gallery. This opportunity is included in the price of admission.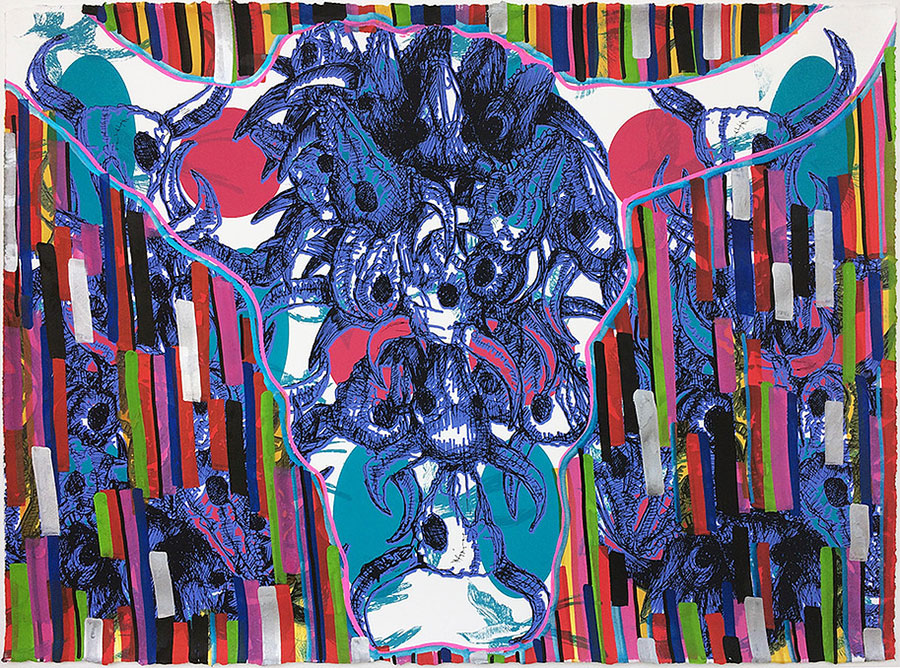 Hitchcock's work has been featured in numerous prestigious national and international institutions. He notes that he uses the print medium "to explore relationships of community, land, and culture." Furthermore, his "works on paper and multimedia installation consist of prints and moving images that mediate the trauma of war and the fragility of life."
To learn more about Hitchcock and his work, visit his website. For more information about the artists-in-residence program, visit the Whitney programs page of the Center of the West's website at centerofthewest.org/explore/western-art. Individuals interested in attending may also contact Emily Buckles, Interpretive Specialist for Programs and Natural Science Educator, at [email protected] or call her at 307-578-4110.
The Center of the West's summer educational programs are made possible through generous grants from the R. Harold Burton Foundation and the Wyoming Arts Council.
For all listings of public programming coming up during the Center's year-long Centennial celebration, visit centerofthewest.org/calendar.
---
Since 1917, the award-winning Buffalo Bill Center of the West in Cody, Wyoming, has devoted itself to sharing the story of the authentic American West. The Center is an affiliate of the Smithsonian Institution. For additional information, visit centerofthewest.org or the Center's Facebook page. #100YearsMore