Celebrate with a morning of activity and excitement at the Plains Indian Games workshop. Participants learn about the games and toys young Native Americans enjoyed for centuries. Many games of skill were used to prepare children for their journey into adulthood, while other activities were simply for fun.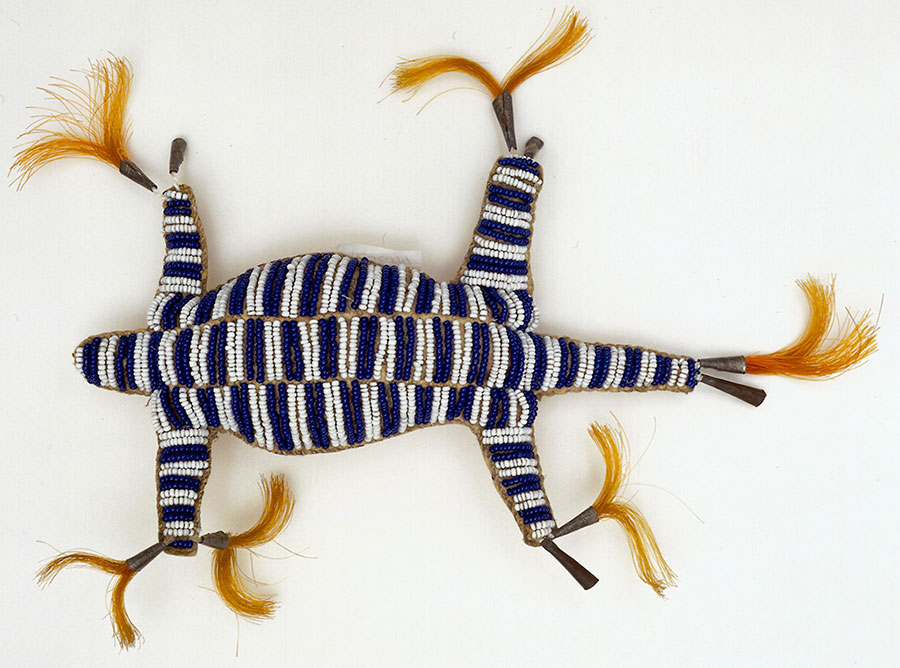 Ernest Gendron, the Center's Nakoda (Assiniboine) educator and craftsman, notes, "It's always fun to take some of the things we talk about inside the museum outdoors."
The workshop is for children ages 9–11 and takes place in the Center's Classroom on August 17.  From 9–11 a.m., children enjoy a variety of games that they can play throughout the summer.
Advanced registration is required; individuals interested in the workshop can visit tickets.centerofthewest.org and click "Plains Indian Games Session II" to purchase tickets. The cost of the workshop is $10 per student for Buffalo Bill Center of the West members and $12 for non-members.
For more information, contact Emily Buckles, Interpretive Specialist for Programs and Natural Science Educator, at [email protected] or call her at 307-578-4110. Stay up-to-date on all workshops and activities through the Center's Kids Programs Facebook page.
The Center of the West's summer educational programs are supported in part by an award from the Wyoming Arts Council through funding from the National Endowment for the Arts. The R. Harold Burton Foundation supports several other workshops, activities, and field trips scheduled throughout summer 2017 through a generous grant.
For all listings of public programming coming up during the Center's year-long Centennial celebration, visit centerofthewest.org/calendar.
---
Since 1917, the award-winning Buffalo Bill Center of the West in Cody, Wyoming, has devoted itself to sharing the story of the authentic American West. The Center is an affiliate of the Smithsonian Institution. For additional information, visit centerofthewest.org or the Center's Facebook page. #100YearsMore