"Wyoming is famous for big, wild landscapes and diverse wildlife," says Dr. Gary Beauvais, "including many species considered rare and deserving of conservation attention." While many rare species are well-known, like the black-footed ferret, the grizzly bear, other Yellowstone area mammals, he asks, "Who has ever heard of stemless buckwheat or the western glacier stonefly?"
At the next Draper Natural History Museum Lunchtime Expedition lecture, Beauvais, who has been the Director of the Wyoming Natural Diversity Database (WYNDD) for nearly twenty years, shares his knowledge of some of the state's most interesting—and obscure—species. The free talk, The Wyoming Natural Diversity Database: Tracking Wyoming's Rarest Animals and Plants, takes place on Thursday, July 5, 12:15 p.m. in the Buffalo Bill Center of the West's Coe Auditorium.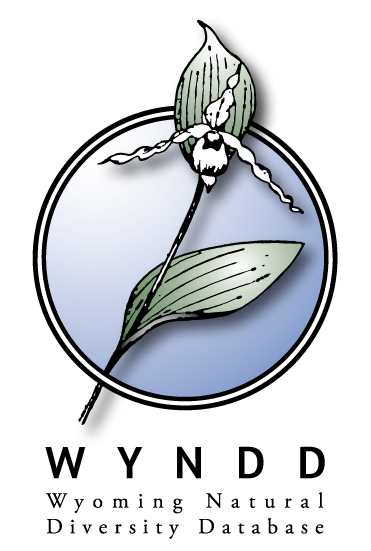 The lecture includes examples drawn from the work of WYNDD's team of specialized biologists. Based at the University of Wyoming, WYNDD is dedicated to developing comprehensive information on the state's rarest plants and animals. The team also distributes that data to natural resource managers to promote responsible resource development and conservation of Wyoming's biological heritage.
Beauvais earned his bachelor-of-arts degree in biology from Colorado College in 1990, and his doctorate in zoology from the University of Wyoming in 1997. Trained first as a vertebrate wildlife biologist with a strong interest in biogeography and conservation, his expertise has since broadened to encompass aspects of botany and invertebrate ecology during his tenure at WYNDD.
In addition to his work with WYNDD, Beauvais also currently serves as Interim Director for the Biodiversity Institute at the University of Wyoming, a unit dedicated to education and public outreach on biodiversity issues in the Rocky Mountain west.
The Lunchtime Expedition series of talks continues August 2 when Larry Loendorf, PhD, discusses painted caves and rock art sites in a talk titled Bird of Power. The lecture series is organized by the Draper Natural History Museum and supported in part by Sage Creek Ranch and the Nancy-Carroll Draper Foundation.
Click here to learn more about the Center's natural science programs, or contact Bonnie Smith at [email protected] or 307-578-4020. Find the Center's full calendar of events at centerofthewest.org/calendar.
---
Since 1917, the award-winning Buffalo Bill Center of the West in Cody, Wyoming, has devoted itself to sharing the story of the authentic American West. The Center is an affiliate of the Smithsonian Institution. For more information, visit centerofthewest.org or the Center's pages on Facebook and Google+.
Contact: Bonnie Smith at

[email protected]

or 307-578-4020.