As I'm writing this, the Cody Firearms Museum here at the Center of the West has just begun preparing the top floor for its big renovation. A temporary exhibit and some placement of guns throughout the other museums will have to tide us all over until that's complete. The new museum will open next year and bring with it new representations of firearms and firearms history.
At the same time, I'm in the middle of my last week in this internship, racing to get this last article done before Friday (tell me, reader, did I succeed?). So, as the CFM begins its transition and my time here draws to a close, let me reflect on questions that pertain to both.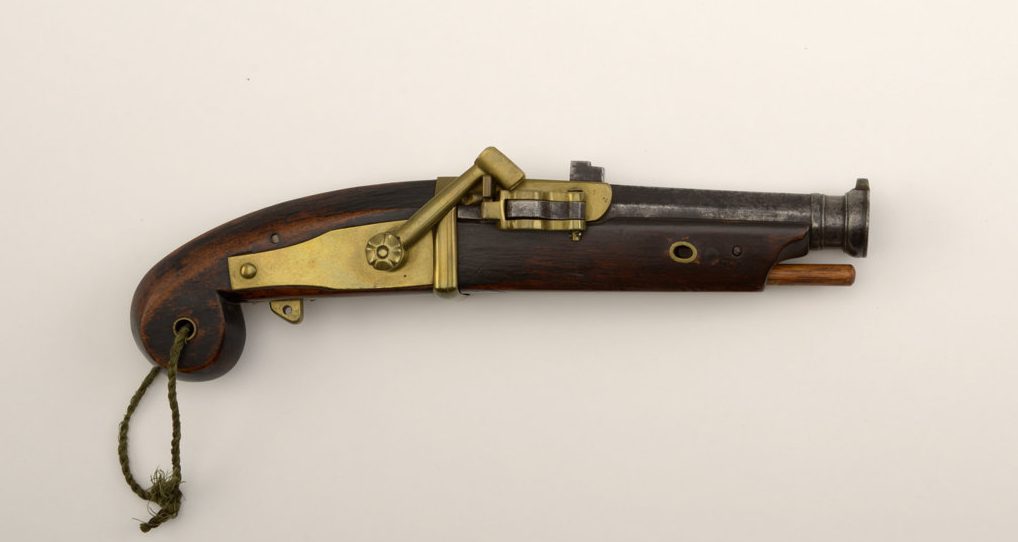 What is firearms history? How do we represent firearms, and how should we?
I've answered this indirectly already just by putting out my earlier blog posts. They display my interests and what I find important about firearms. However, they by no means encompass the whole of firearms history. Allow me to fill in missing pieces here.
Nothing limits historical topics to one single method or perspective. It's all down to choice. Historians select the information that becomes what we think of as fact. We continue to build off selections of information from past historians, but, ultimately, historical facts only have meaning because someone decided they were important.
We tend to view the stories we tell ourselves about our history as empirically true, and often fall back on that idea when we want others to stop using history to make moral points. Yet anything more than names, dates, or places can be debated. What we say about it reflects our current values and the person who conducted the research, not necessarily the past as it happened. History is a living process; always informing and being informed by us in the present.
So what's important about firearms history?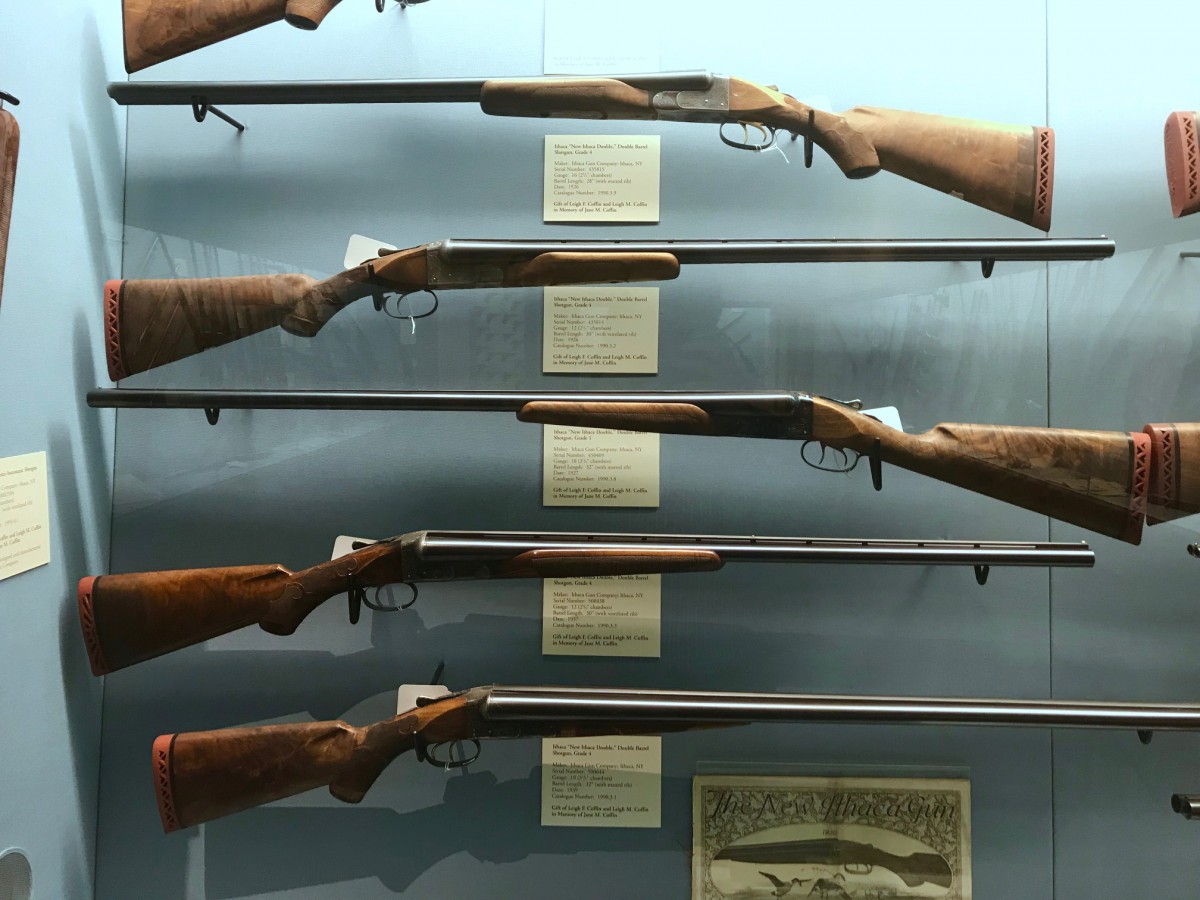 For some, it's the technological curve. Collectors often stand as the greatest bastions of technical knowledge. Some have become formidable historians before going anywhere near the academic world. Nitty gritty details of manufacture, function, and firearms' technological evolution are their standard fare.
Most academics, on the other hand, seek to tell a comparatively bigger-picture narrative about guns. Many approach the subject through the lens of legal history. Legislation of gun ownership and sales has a story leading from long before the founding of the United States to the present day. Those who bring this history to the forefront place emphasis on politicians and lawyers as the shapers of our past.
So, technical history focuses somewhat narrowly on the guns themselves. Legal history follows debates about and legislation governing sale and manufacture.
Compared to these two giants, the human perspective of guns often gets short shrift. Cultural history searches for the meaning we assign to objects. Sporting, collecting, guns in art, literature, film: cultural study of guns in the United States proves particularly fruitful thanks to the prime place we accord them.

None of these avenues of study have more or less value than the others. They simply represent different approaches and priorities. We need them all, because it's not only historians who can't agree on what makes guns important. The future Cody Firearms Museum plans to bring cultural, legal, and technical history together to engage a wider spectrum of visitors.
New Ways to Represent Firearms
Until the deinstallation of the Cody Firearms Museum began this August, the museum focused exclusively on the technical history of guns. Opening with a timeline of firearms technology through the ages, displays divided by manufacturer took up most of the museum. That design has long been common in firearms museums since the days of curiosity cabinets, but has begun to show its limits.
Next year, the firearms museum will return to more brightly illuminate the history of firearms. It will do so by combining the three perspectives discussed here. Videos will show firearms in action and help people who have never used one understand how the technology works. Another section will teach visitors about the culture around shooting sports. There will even be a place to keep track of guns in current affairs and legislation, connecting historical narrative to the present. Each visitor should be able to find something that interests them and come away with greater appreciation and understanding of firearms' diverse and complex past and present.
Just as the museum gears up to create an interplay between the numerous approaches to understanding firearms, historians looking at firearms should rely on each other to deepen and inform their research. Each type of history unearths information essential for the others. What is the political and legal history of firearms without the story of their place in our culture? Can cultural history function without understanding the objects themselves? Technical history can almost act as a pure subject, but if it doesn't acknowledge the influence of culture and politics it can lose track of the driving forces behind technological change.
Too narrow a focus within this grand tapestry renders scholars and collectors semi-blind. Everyone has a duty to open their eyes. My time working with the Cody Firearms Museum certainly opened mine.
I hope you enjoyed my blogs!

Carr, Edward Hallet. What is History? New York: Random House, 1961.
Hlebinsky, Ashley (Curator, Cody Firearms Museum). Interview by Conor P. McCracken-Flesher at Buffalo Bill Center of the West, Cody Wyoming, 8 August 2018.