The Buffalo Bill Museum will host the free afternoon presentation "Siŋté Máza/Iron Tail: Archetype and Individual" on May 23rd at 12:15 in the Coe Auditorium.
The presentation is led by Emily Burns, Assistant Professor of Art History at Auburn University and the author of Transnational Frontiers: the American West in France (University of Oklahoma Press, 2018). Burns also serves as an Associate Editor of The Papers of William F. Cody.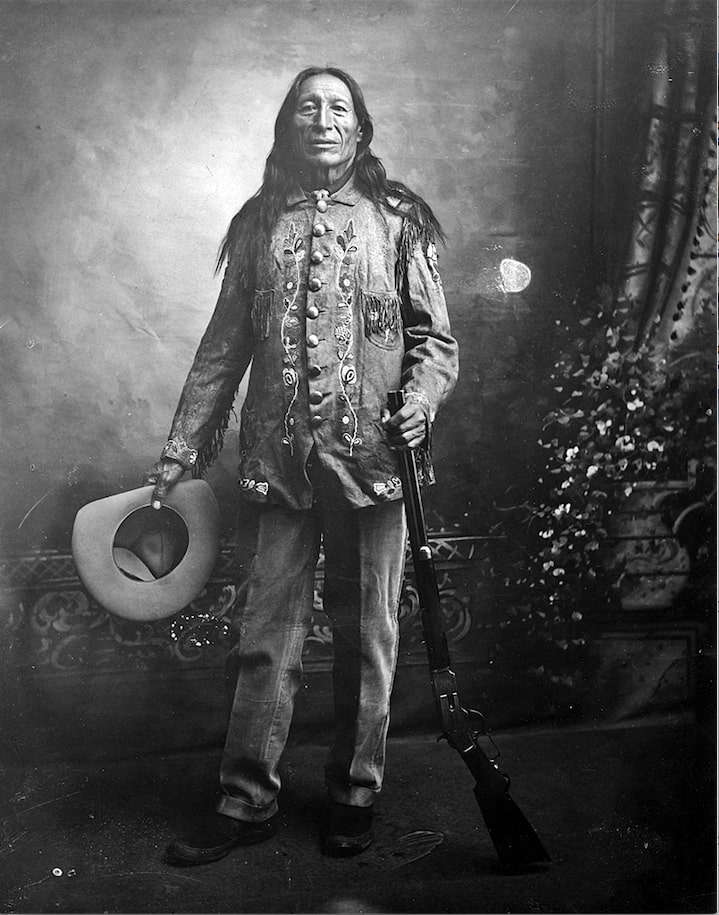 The presentation will delve into the life and times of Siŋté Máza (Iron Tail) one of the most recognizable Buffalo Bill's Wild West performers. His name often appears in the Buffalo Bill's Wild West literature, but little is known about his life.
Burns explores the ways in which he used photographs and material culture in his role as a cultural and political ambassador for the Lakota abroad. Her research analyzes French, United States, and American Indian cultural exchanges in the late nineteenth and early twentieth centuries.
"Emily's contribution to The Papers of William F. Cody are invaluable in gaining a new understanding of the international legacy of Buffalo Bill's Wild West in Europe," said Dr. Jeremy Johnston, curator of the Buffalo Bill Museum. "Her fresh insight on Buffalo Bill's tours through France teach us that the Lakota performers left a lasting impression influencing social and cultural perspectives of the United States and their own country."
A book signing will be held after the presentation at the Center Store.
---
Since 1917, the award-winning Buffalo Bill Center of the West in Cody, Wyoming, has devoted itself to sharing the story of the authentic American West. The Center is an affiliate of the Smithsonian Institution. For more information, visit centerofthewest.org or the Center's pages on Facebook and Twitter.