Award-winning canine historian Brian Patrick Duggan shares colorful stories about the famous Custers and their love of dogs at a free lecture at the Buffalo Bill Center of the West at noon on Wednesday, June 19. The talk takes place in the Center's Coe Auditorium and is followed by a book signing.
Based on Duggan's recent book, General Custer, Libbie Custer and Their Dogs: A Passion for Hounds, from the Civil War to Little Bighorn, the presentation reveals the little-known history of General George Armstrong Custer and his wife Libbie as wholehearted dog lovers. At the time of Custer's death at Little Bighorn in 1876, the couple owned a rollicking pack of 40 hunting dogs.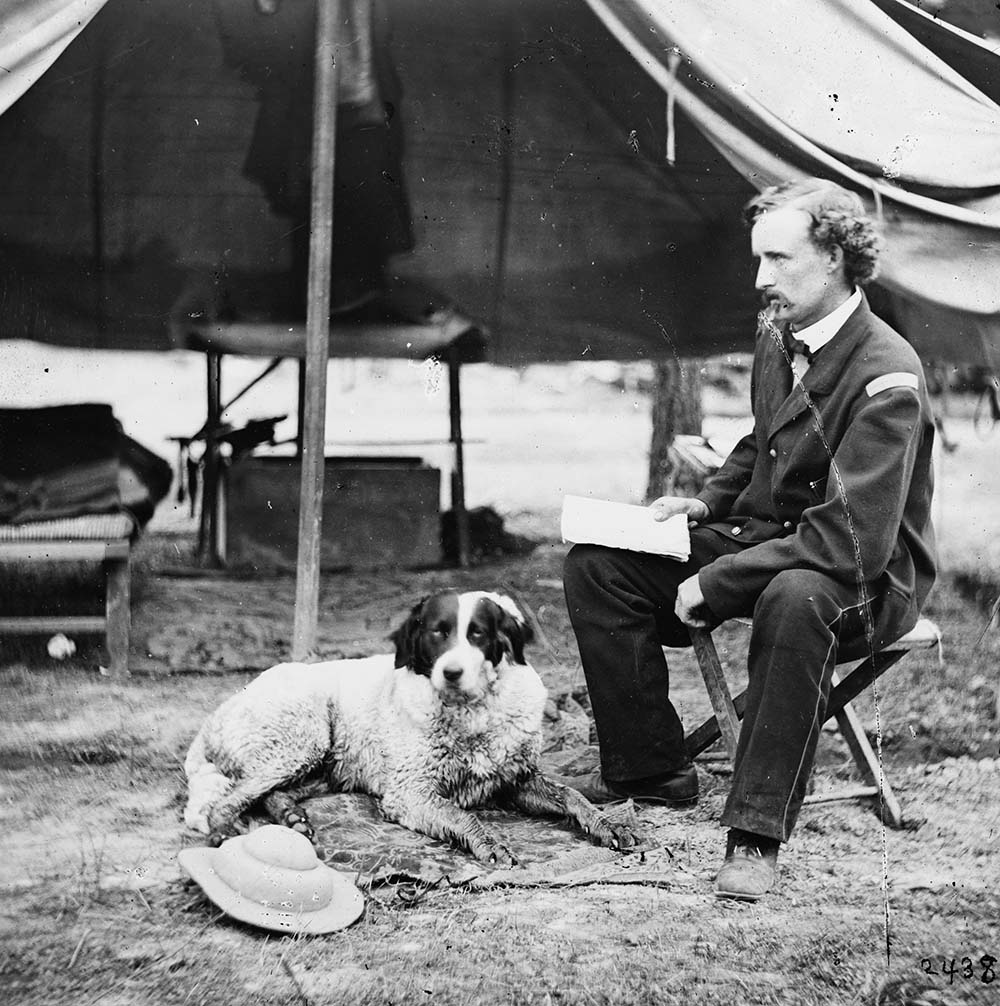 Told from a dog owner's perspective, Duggan's intriguing biography not only tells the story of the Custers and their dogs during the Civil War, Texas, Kansas, and Dakota Territory, and the aftermath of Little Bighorn—but is a fascinating look at Army life and dogs on the Frontier. The re-homing of the Custer's dog pack after his death was the first national dog rescue effort.
In addition to General Custer, Libbie Custer and the Their Dogs, Duggan has also published Saluki: The Desert Hound and the English Travelers Who Brought It to the West, as well as numerous articles on canine history. He has presented his canine research at international conferences. A retired university technology educator, he is currently an American Kennel Club judge as well as an editor for McFarland Publishers.
Duggan and his wife, Wendy, live with their own hounds in California, and, in his words, "belong to that special brand of idiot who cannot turn a dog out of a chair even if we require it ourselves."
---
Since 1917, the award-winning Buffalo Bill Center of the West in Cody, Wyoming—just an hour east of Yellowstone National Park—has devoted itself to sharing the story of the authentic American West. The Center is an affiliate of the Smithsonian Institution. For more information, visit centerofthewest.org or the Center's Facebook page.
Contact: Eric Rossborough,

[email protected]

or 307-578-4062.