A surge in the number of dinosaur discoveries in recent decades has led to the announcement of species new to science every few weeks.
According to Dr. Michael D'Emic, "This mountain of new information has allowed paleontologists to take a closer look at dinosaurs, and every year we understand more about how they lived, grew, reproduced, evolved, and went extinct."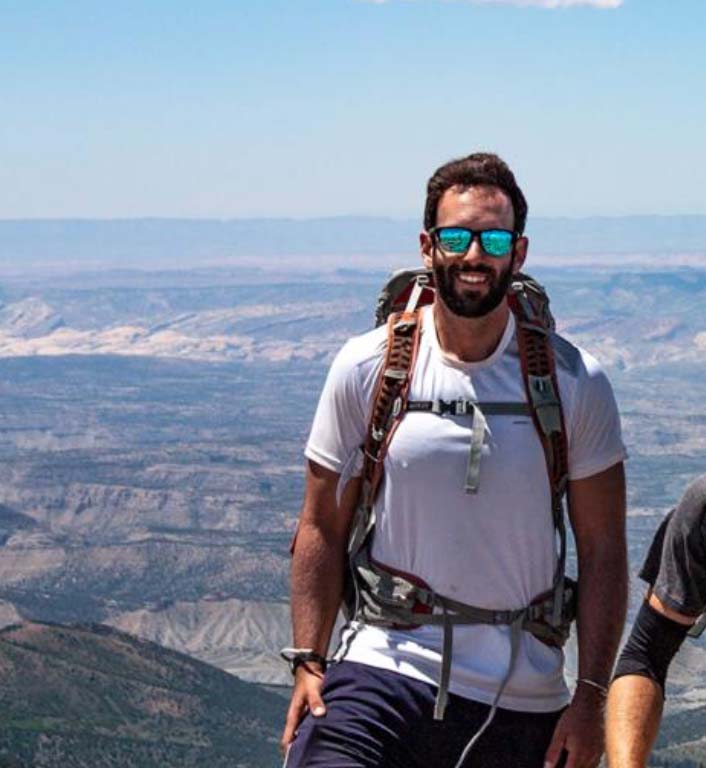 D'Emic, Assistant Professor of Biology at Adelphi University, presents the first lecture in this summer's "Draper After Dark" series at the Buffalo Bill Center of the West. The free talk, How Fast Did Dinosaurs Grow Up?, takes place Wednesday, June 19, 5:15 p.m. in the Center's Coe Auditorium.
The question posed by his title is one of the most common and outstanding questions about dinosaurs. In his talk, D'Emic discusses new techniques that allow paleontologists to interpret the micro-anatomy of bones to better understand age and growth rate, as well as to infer health and metabolism. "These cutting-edge studies are leading to an increasing appreciation for the diversity of dinosaur life," says D-Emic, "including the origin of dinosaurs' modern descendants, birds."
Prior to his current position at Adelphi University, D'Emic was a research instructor at the School of Medicine, Stony Brook University, and a visiting assistant professor in the Department of Geology and Geography at Georgia Southern University. He received his Bachelors of Arts in Biology from Boston University, and a Masters and PhD from the University of Michigan.
An expert in dinosaur anatomy, growth, and evolution, D'Emic has published nearly 30 research articles. His field research centers on the Bighorn Basin, where he has led fossil excavations for more than a decade. He has traveled to museums around the world for research, and participated in excavations in Utah, Arizona, New York, and Madagascar.
The Draper Natural History Museum's "Draper After Dark" lecture series is supported in part by Sage Creek Ranch and the Nancy-Carroll Draper Foundation. The remaining lectures in the series take place July 18 and August 22. Find out more talks, programs, events, and other activities at centerofthewest.org/calendar.
---
Since 1917, the award-winning Buffalo Bill Center of the West in Cody, Wyoming, has devoted itself to sharing the story of the authentic American West. The Center is an affiliate of the Smithsonian Institution. For more information, visit centerofthewest.org or the Center's Facebook page. #centerofthewest
Image: Michael D'Emic. Courtesy photo.
Contact: Gretchen Henrich at

[email protected]

or 307-578-4061.