Dr Robert B. Smith, Distinguished Research Professor at the University of Utah, has been doing seismic and geologic research in Yellowstone for 63 years. At the next Draper Natural History Museum Lunchtime Expedition lecture, Smith shares insights he's gained into the geodynamics of Old Faithful and other geysers, as well as their connections to Yellowstone's magma reservoirs and volcanic system.
Smith presents Anatomy of Old Faithful and Upper Geyser Basin and its Ties to the Yellowstone Magma Reservoir at 12:15 p.m. on Thursday, July 11 in the Buffalo Bill Center of the West's Coe Auditorium. The free lecture is part of the Draper Museum's Lunchtime Expedition series. While most talks in the monthly series take place the first Thursday, this installment is moved to the second Thursday due to the Independence Day holiday.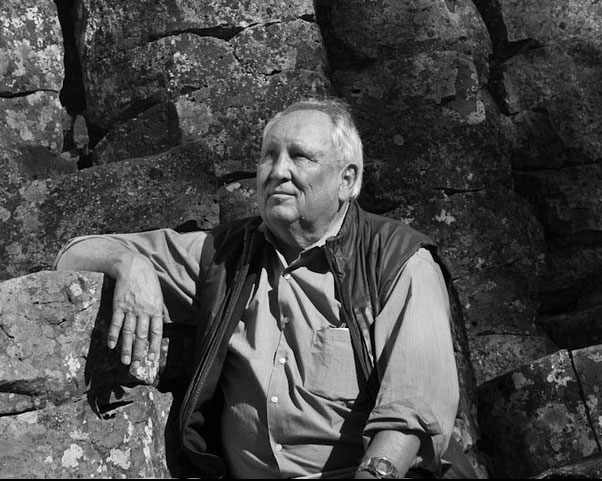 In addition to his current role as Distinguished Research Professor, Smith is Professor Emeritus of Geology and Geophysics at the University of Utah as well. He is also the founder, principal investigator, and coordinating scientist for the Yellowstone Volcano Observatory, and the Yellowstone-Teton Seismic and GOS Networks.
Smith has both a bachelor's and a master's degree in geology from Utah State University, a PhD in geophysics from the University of Utah, and was also a Post Doctoral Scholar at Columbia University. He has served visiting professorships at the Swiss Federal Institute of Technology and at Cambridge University. His research conducting pioneering geophysics projects has taken him all over the world.
The research of Smith and his colleagues has resulted in more than 200 scientific papers—more than 120 of them on Yellowstone-Teton geology—as well as hundreds of presentations at scientific meetings around the world. He is the senior author of the most popular geology book on Grand Teton and Yellowstone National Parks, Windows into The Earth: The Geologic Story of Yellowstone and Grand Teton National Parks.
Smith has received numerous U.S. and European awards and medals, and continues his Yellowstone research, in which he makes new discoveries every couple of years.
Draper Natural History Museum Lunchtime Expeditions are supported in part by Sage Creek Ranch and the Nancy-Carroll Draper Foundation.
---
Since 1917, the award-winning Buffalo Bill Center of the West in Cody, Wyoming—just an hour east of Yellowstone National Park—has devoted itself to sharing the story of the authentic American West. The Center is an affiliate of the Smithsonian Institution. For more information, visit centerofthewest.org or the Center's Facebook page. #100YearsMore
Contact: Gretchen Henrich at [email protected] or 307-578-4061.