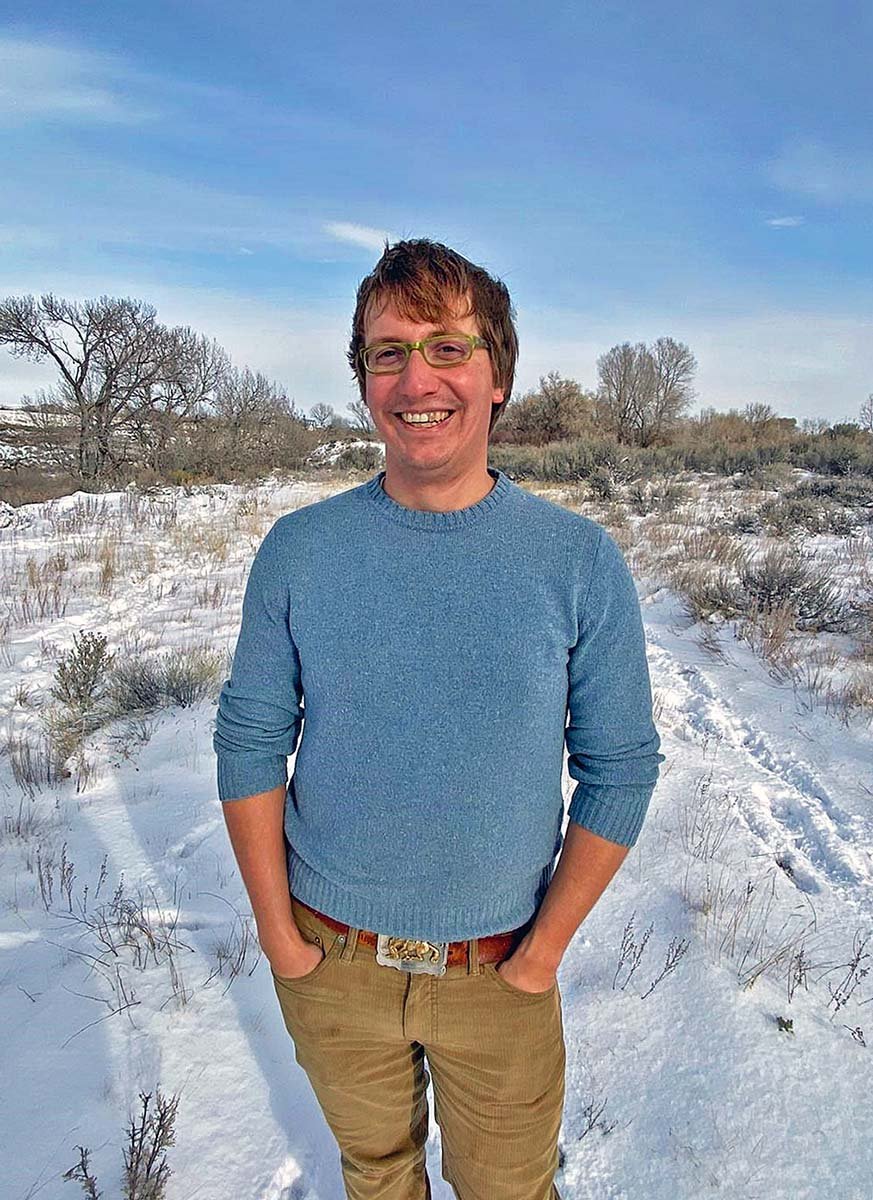 The next Draper Natural History Museum Lunchtime Expedition talk features Brian Beauvais, who presents Sportsmen, Market-hunters, and Game-hogs: The Early Years of Wildlife Conservation in Park County on Thursday, March 5. The free program begins at 12:15 p.m. in the Buffalo Bill Center of the West's Coe Auditorium.
In his talk, Beauvais, Curator of the Park County Archives, discusses the historical development of early wildlife conservation in the county. "Following the removal of the buffalo, and heavy market hunting in the late 19th century, the surviving game populations in northwest Wyoming were at an all-time low," he says. After witnessing the decline firsthand, many early settlers realized the necessity of protecting the diminishing herds before it was too late.
The presentation then explores what followed—a combination of efforts by local citizens and officials from the fledgling Wyoming Game & Fish Department to save the remaining wildlife from complete annihilation.
Beauvais has a master's degree in history and is currently working toward a Master of Library Science degree. He is a member of the Park County Historic Preservation Commission. In his spare time, Beauvais loves to explore the historic geography of Park County.
The Draper Natural History Museum Lunchtime Expedition series is supported in part by Sage Creek Ranch and the Nancy-Carroll Draper Foundation. Talks in the series take place the first Thursday of each month from February through December. On April 2, Shannon Barber-Meyer discusses wolf and deer research in Minnesota's Superior National Forest and why it's significant
For more information on the March 5 talk, visit the event page.
---
The award-winning Buffalo Bill Center of the West in Cody, Wyoming is just an hour east of Yellowstone National Park. The Center, an affiliate of the Smithsonian Institution, is open 10 a.m.–5 p.m. Thursday–Sunday through February 29. Hours of 10 a.m.–5 p.m. daily begin March 1. For more information, visit centerofthewest.org or the Center's Facebook page. #centerofthewest
Image: Brian Beauvais explores the history of conservation law in Park County at the March 5 Draper Natural History Museum Lunchtime Expedition at the Buffalo Bill Center of the West.
Contact: Corey Anco at [email protected] or 307-578-4093.