Spring Buffalo Gals Luncheon
May 22, 2019
11:45 a.m. – 1 p.m.
John Bunker Sands Photography Gallery
Join us for a delicious lunch and a talk by our guest speaker, photographer Lindsay Linton Buk, whose presentation features her upcoming special exhibition—scheduled to open at the Buffalo Bill Center of the West on October 25, 2019—Women in Wyoming: Portraits and Interviews of Women Who Shape the West.
Cost for our spring luncheon is just $25 for Buffalo Bill Center of the West members and $35 for non-members. Space is limited, so reserve your seat today by e-mailing our Membership Office or calling 307-578-4103.
About our speaker
Lindsay Linton Buk is an artist, an editorial and commercial photographer, and a fifth-generation native of Wyoming. She created Women in Wyoming as a way to tell the stories of and celebrate the achievements, power, and learned wisdom of contemporary Wyoming women through art and media. For this project that is dear to her heart, Linton Buk has traveled more than 15,000 miles, developed 600 rolls of medium-format film, recorded 3,000 minutes of audio interview footage, and met with amazing women throughout Wyoming, including artists, Supreme Court Justices, politicians, authors, linguists, pilots, outdoorswomen, and others. Women in Wyoming shares their stories through portrait photography and a podcast, in which Linton Buk sits down for a conversation with these amazing women.
Find out more about the project at womeninwyoming.com.
Learn more about the upcoming exhibition at the Center of the West on our upcoming exhibitions page.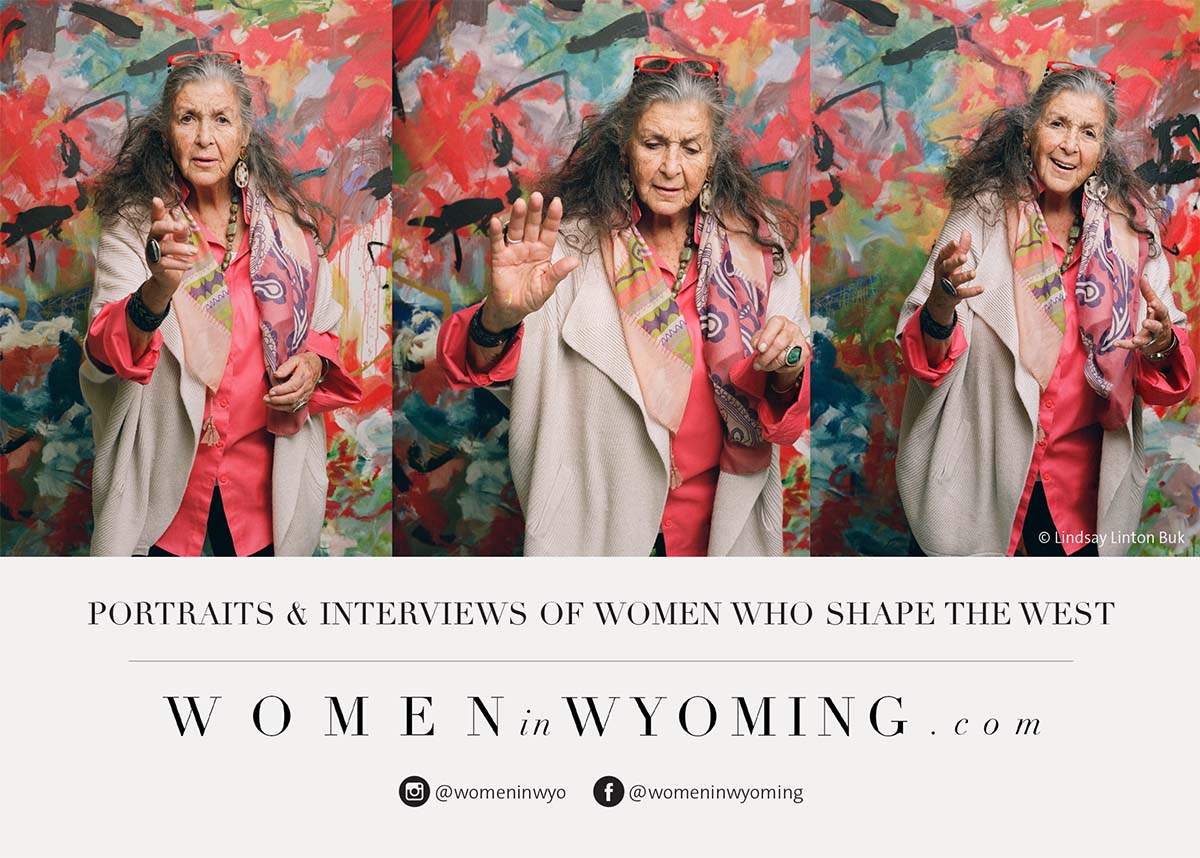 If you are not yet a Buffalo Bill Center of the West member, click here to find out more and join!