Spring Buffalo Gals Luncheon
May 25 @ 11:45 am

-

1:00 pm

MDT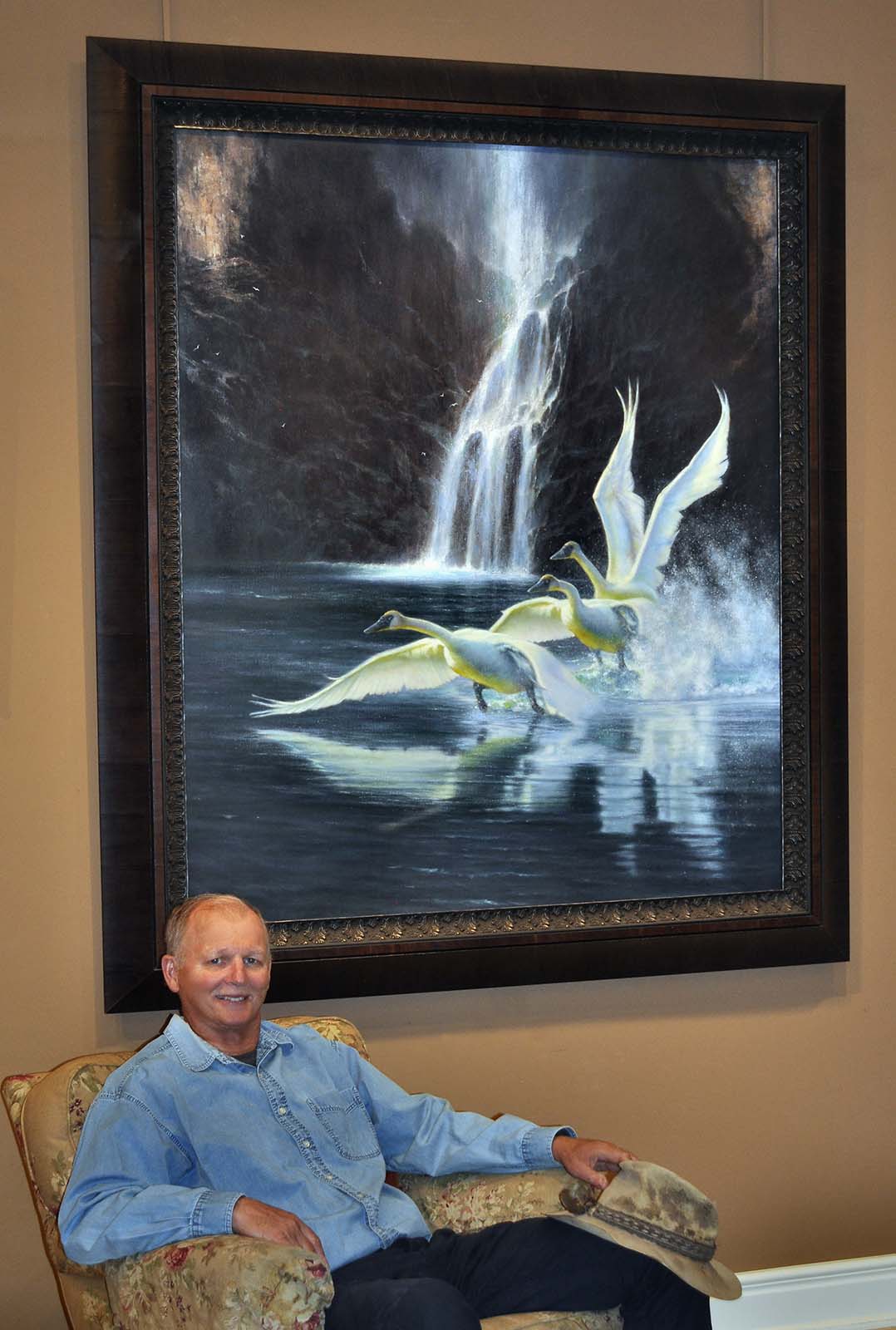 Buffalo Gals Luncheon: Painting Yellowstone's Waterfalls
With M.C. Poulsen
May 25, 2022
11:45 a.m. – 1 p.m.
Kuyper Dining Pavilion
Join us for a delicious lunch and presentation by artist M.C. Poulsen. Mike shares the breathtaking visual art of his Yellowstone Waterfall Project and the importance of protecting our environment, our water and the right to freely travel these areas for our enjoyment and safeguard them for our children.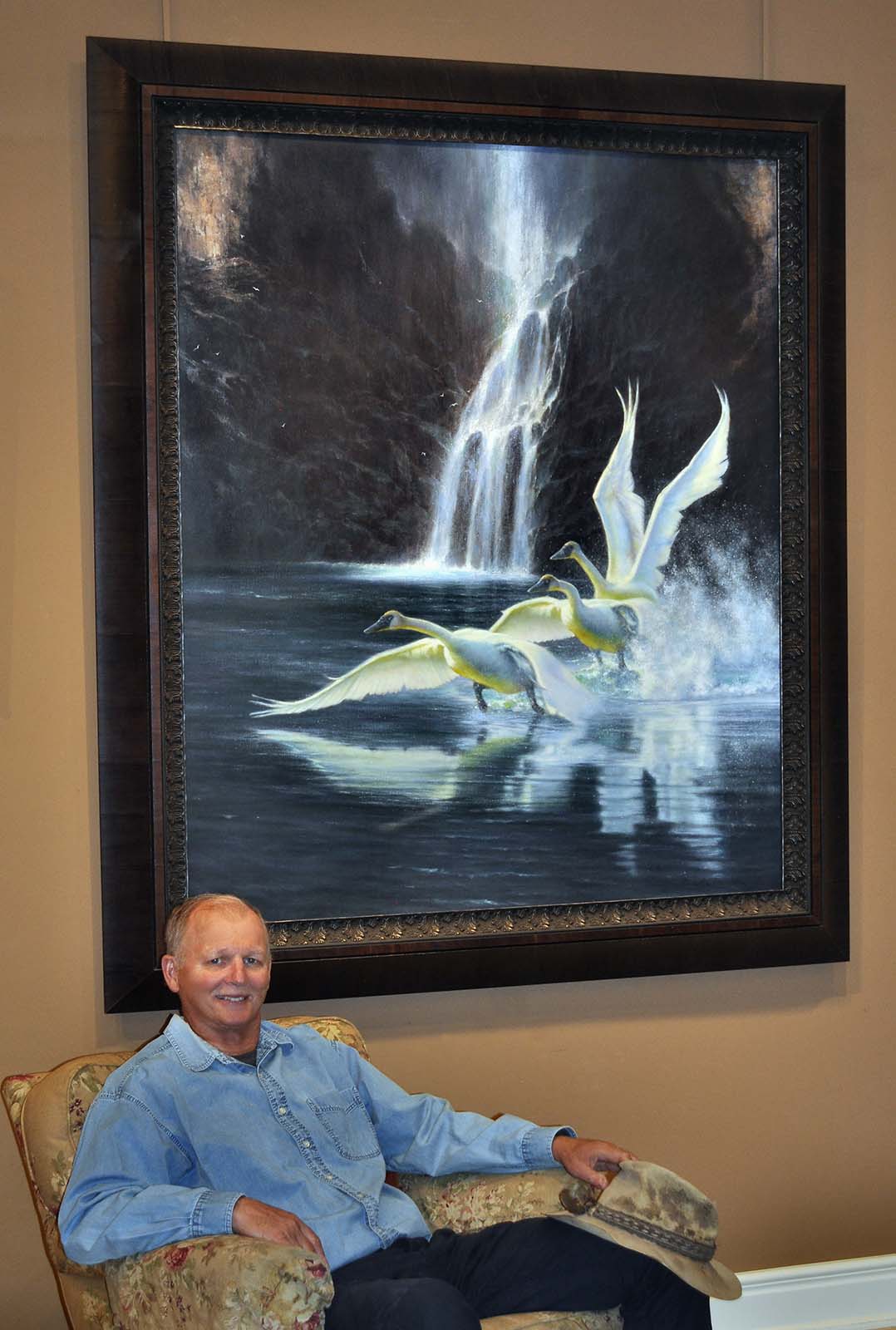 Reservations are required for this luncheon and talk. Cost is just $25 for Buffalo Bill Center of the West members and $35 for non-members. Space is limited, so reserve your seat today by e-mailing our Membership Office or calling 307-578-4008. If you're a new member or new to Cody, we have a special table you can join. Let us know if you're interested!
About the program
Anyone enamored with crystal streams, wooded mountains and the West will sense the magic of M.C. Poulsen's Yellowstone Waterfall Project. Poulsen is a well-known artist and son of the wilderness life. He grew up on a hunting and outfitting ranch on the Southfork of Cody, Wyoming. Mike was first exposed to the backcountry waterfalls when he was teaching a Masters Painting class at the Buffalo Bill Center of the West. Mike Stevens, Paul Rubenstein and Lee Whittlesey were giving a presentation on their new book, "Yellowstone Waterfalls." Mike slipped in to listen to this presentation just on a whim and it changed his life ever since. As he listened to these three Yellowstone employees and researchers who for over 15 years followed the tributaries to discover over 290 backcountry waterfalls, his imagination ran wild. As Mike listened to their adventures, images danced in his head of following their footsteps to experience the same breathtaking scenes for himself but to capture them on canvas. As an artist he knew that the early artists, Moran, Bierstadt and others ventured into the untamed territory in Wyoming and painted a magical land of waterfalls, geysers, and wildlife only read about in storybooks. These artists took their works back to Washington DC. Congress knew this needed to be protected and so made the first National Park – Yellowstone.
For the next 15 years Mike ventured into the Yellowstone backcountry and there painted some of the most breathtaking waterfalls only seen by the native wildlife. Wyoming PBS took an interest and in June 2017 produced a documentary on his Waterfall Project, The Hidden Waterfalls of Yellowstone. Yellowstone Forever also took an interest and became a sponsor in efforts to educate children about Yellowstone. The first exhibit of this adventure was on view at the Booth Museum in Cartersville, Georgia, October 27, 2021 – February 28, 2022. Several of Poulsen's paintings will be featured in the Buffalo Bill Center of the West's special exhibition Yellowstone: For the Benefit and Enjoyment of the People opening on March 19, 2022.
About our speaker
M.C. Poulsen was raised on a cattle and outfitting ranch near Cody, Wyoming. His love for the West evolved from working and painting the people he has met and the scenes he has observed through the years. Poulsen's sensitivity in his work not only comes from first-hand knowledge of what he is painting, but from his own adversity. Learn more at mcpoulsenart.com/about.
---
If you are not yet a Buffalo Bill Center of the West member, click here to find out more and join!
Related Events