By Western Hands
February 7, 5:30–7:30 p.m.
Cody Culture Club: if you love Cody, you're part of the Club! Join us one Thursday a month, January – April. Heavy hors d'oeuvres and cash bar at every program.
Our February program highlights Cody's By Western Hands non-profit organization of western craftsmen, whose mission is to preserve the legacy of western design by promoting today's top artisans, educating the craftsmen of the future, and preserving the iconic designs for future generations to enjoy.
See what's behind the beautiful front doors at By Western Hands Center for Functional Art. Join member craftsmen and the board of directors for a Sneak-Preview of the new facility. Learn how they are preserving iconic designs for future generations in partnership with Northwest College. This program includes a tour with member craftsmen, presentations by Board Chair Yancy Bonner, Curator Wally Reber, and Northwest College Dean of Extended Campus/Workforce Dean Bruce.
This event is sold out. Due to fire code, we are unable to accommodate guests without prior reservations. To purchase your tickets for March and April, visit our Cody Culture Club page.
About our presenters:
Yancy Dearinger Bonner
Yancy Dearinger Bonner owns a boutique interior design firm and retail showroom in downtown Cody. She serves as the board chair for By Western Hands and is active in many facets of her home-town community.
Yancy has a bachelor's degree from the University of Wyoming and a Master of Arts in interior architecture and design from the Academy of Art University in San Francisco. Prior to launching her design career, Yancy worked as the design and home show coordinator for Western Interiors + Design magazine and as the managing editor of a community newspaper.
When not immersed in the art of creating beautiful spaces, Yancy enjoys traveling, cooking and spending time recreating in the wilds of Wyoming with her young daughter and her husband.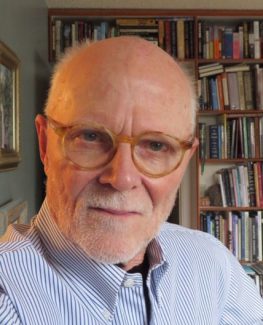 Eugene W. "Wally" Reber
Originally from Minnesota, Eugene W. "Wally" Reber is a graduate of the University of North Dakota, with degrees in art and art history. A Vietnam veteran and former infantry captain, he is past head of the North Dakota State Travel Division
Reber joined the then-named Buffalo Bill Historical Center in 1981 as its first public relations/development director. In 1983 he became the Center's business manager and in 1986, its associate director and executive vice president in charge of operations, finance, business enterprise, personnel and facilities. He has served three times as the Center's interim director, most recently in 2007.
In addition to a long career as a senior manager, he designed more than 20 special exhibit installations including Interior West: the Craft & Style of Thomas Molesworth, an exhibit that kindled renewed interest in rustic western furniture and which Reber co-curated.
Now retired, Reber remains passionately involved with traditional and contemporary craft art of the West, both as an artist and as a chronicler of its creation. That chronicling begins with the design and curation of the By Western Hands Design Museum's inaugural exhibition.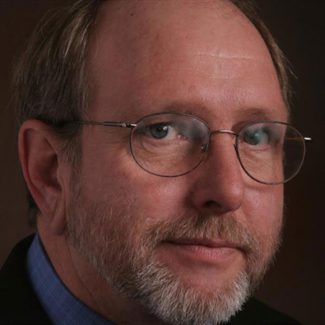 Dean Bruce
Dean Bruce has been an assistant professor for 16 years in the Business Department at Northwest College. His main areas of interest are Economics and Customer Service. He has given presentations to various municipalities and businesses helping organizations understand the importance of these areas are in meeting the demands of industry. Most recently, Dean has become Dean of Extended Campus and Workforce Development. Within this scope, By Western Hands and Northwest College developed a program of study providing students both the opportunity in developing their artistic skills and pursuing an associate's degree.
Sponsored by:
Carlene Lebous and Harris Haston
The UPS Store
BHHS Brokerage West, Inc.
Irma Hotel
Burg Simpson, P.C.
Ticket packages available: Visit this page to register.
$90 Center Member Couple

= 2 tickets to each event for members of the Buffalo Bill Center of the West

$110 Member Tickets/DVD Combo

 = 2 tickets to each event for members of the Buffalo Bill Center of the West + Characters of Cody DVD

$100 Community Member Couple

= 2 tickets to each event for community members

$200 Membership/Tickets Combo

= 2 tickets to each event + Family Membership to the Buffalo Bill Center of the West + FREE Characters of Cody DVD

$500 Business Sponsor

= 4 tickets to each event + advertising opportunities

$600 Membership/Sponsor Combo

= 4 tickets to each event + advertising opportunities + Business Wild West Circle Membership + FREE Characters of Cody DVD
DVD, Characters of Cody with Al & Pete Simpson= $20
OR $20 per person at the door at each event.
Upcoming Cody Culture Club programs:
Visit centerofthewest.org/codycultureclub or call Rachel Lee at 307-578-4009 for more information.