Cody Culture Club: Jim Mountain… Who's Jim?
February 13, 2020 @ 5:30 pm

-

7:30 pm

MST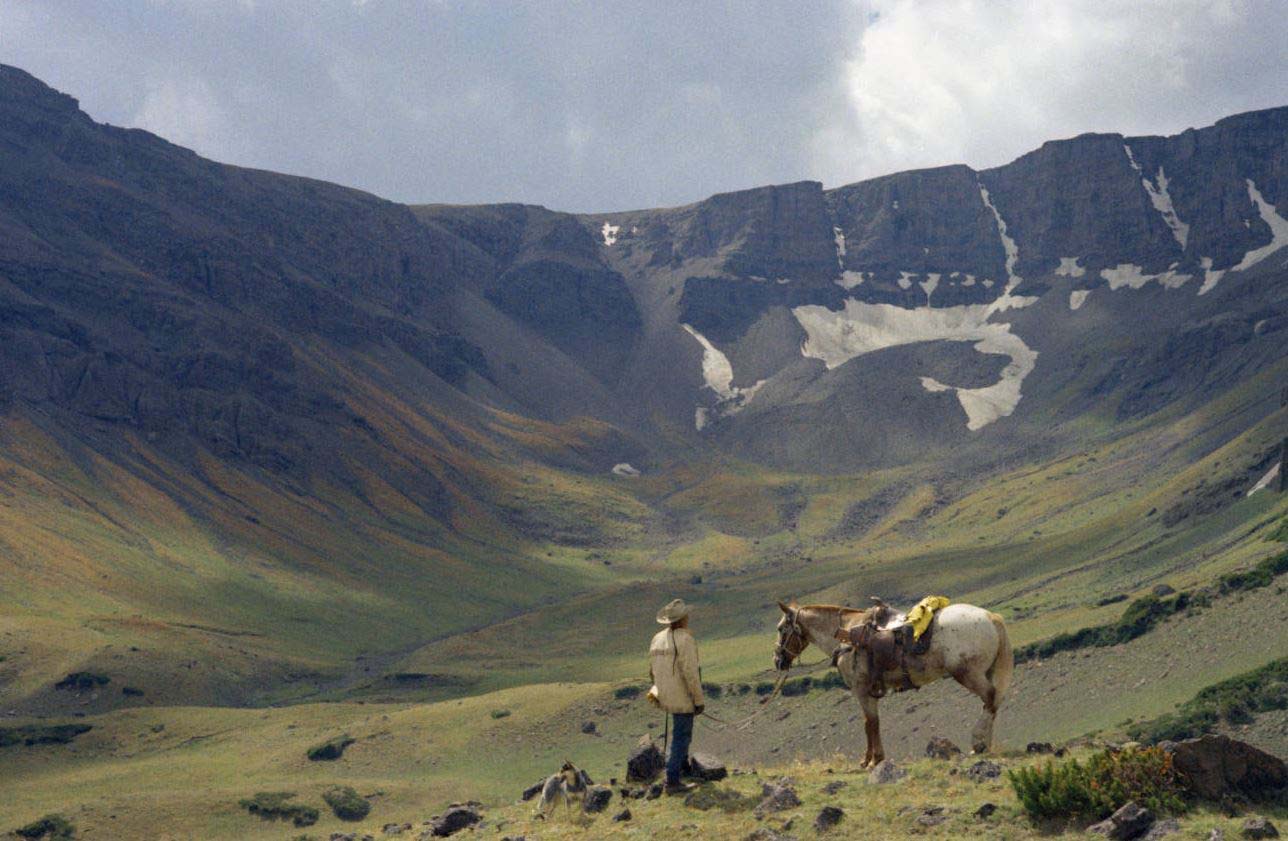 Jim Mountain… Who's Jim?
By Wes Allen and Jeremy Johnston
February 13, 2020
5:30–7:30 p.m.
at Sunlight Sports / Cody Theater
1131 / 1171 Sheridan Avenue in Cody
Cody Culture Club: if you love Cody, you're part of the Club! Join us one Thursday a month, January – April. Heavy hors d'ouevres and cash bar at every program.
Many places in the Big Horn Basin get their names from the Shoshone, Crow, trappers, ranchers, and homesteaders who have resided here. Dr. Jeremy Johnston, Historian of the Buffalo Bill Center of the West, and Wes Allen, owner of Sunlight Sports, team up to present some of the stories behind local place names and related recreation opportunities.
Tickets are available at the door; or take advantage of our ticket packages (see below). To learn more, call Spencer Busteed at 307-578-4103 or visit our Cody Culture Club page.
---
Image credit: Bob Adams with saddled horse in 'Bathtub Basin" of Jim Mountain. Jack Richard photograph, September 9, 1972. MS 89 Jack Richard Photograph Collection, McCracken Research Library. PN.89.62.11561.05-N
Our speakers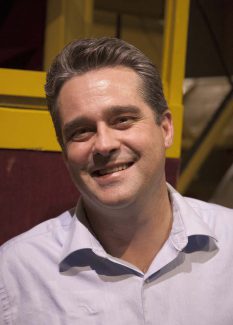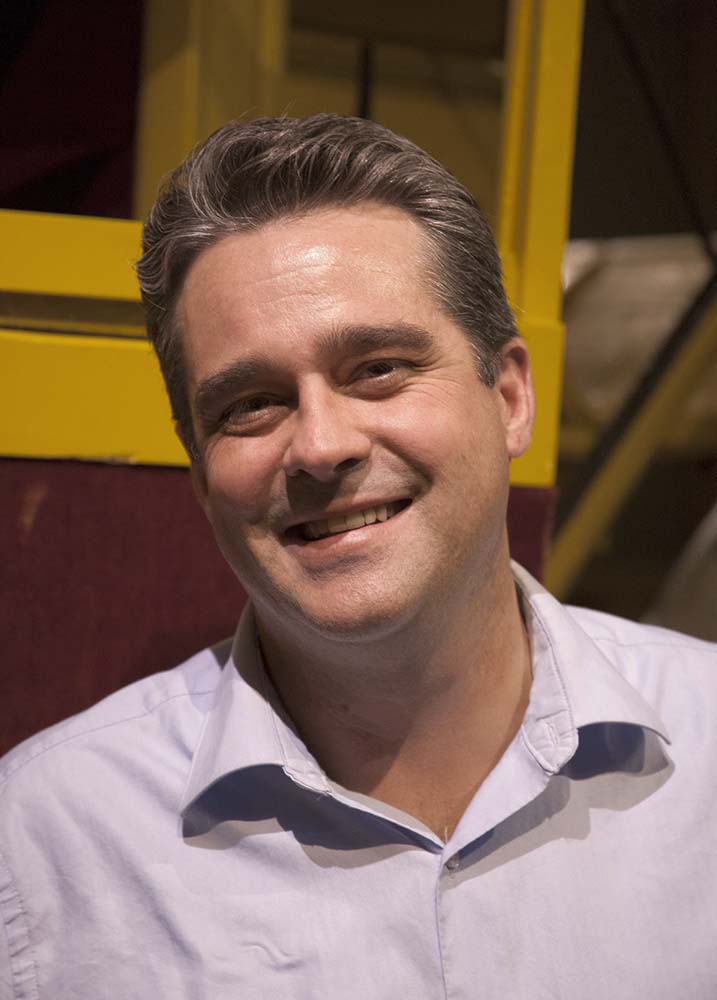 Jeremy M. Johnston serves as historian of the Buffalo Bill Center of the West as the Hal and Naoma Tate Endowed Chair of Western History and the Managing Editor of the Papers of William F. Cody.  A native of Wyoming, Johnston attended the University of Wyoming, from which he received his Bachelor of Arts in 1993 and his Master of Arts in 1995. He earned his PhD in American Studies at the University of Strathclyde in Glasgow, Scotland, in 2017. His doctoral dissertation examined the personal and professional relationship between Theodore Roosevelt and William F. "Buffalo Bill" Cody, soon to be published by University of Oklahoma Press.
Johnston published various articles in Annals of Wyoming, Colorado Heritage, Points West, Readings of Wyoming History, and Yellowstone Science. He is the recipient of the 2006 Coke Wood Award, sponsored by Westerners International, for his article "Progressivism Comes to Yellowstone: Theodore Roosevelt and Professional Land Management Agencies in the Yellowstone Ecosystem." Collaborating with Dr. Charles Preston of the Center's Draper Natural History Museum, he published an annotated version of Ernest Thompson-Seton's Wahb: The Biography of a Grizzly, published by University of Oklahoma Press.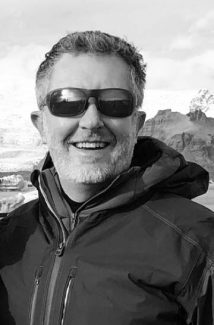 Wes Allen, (along with his wife, Melissa) is the owner of our locally owned gear store, Sunlight Sports. In 2018, Sunlight Sports was named the top independent outdoor store in the US in a vote of other retailers, outdoor industry professionals and media. His career in the outdoor industry spans over 20 years, and includes leadership positions at REI, Chaco and Wolverine Worldwide.
Wes is the past president of the Grassroots Outdoor Alliance, and he is one of 11 members of the Grassroots Outdoors Hall of Fame, for his work in advocating for the interests of independent outdoor retailers across the US. Wes grew up on a ranch in Emblem. Starting on horseback as a kid, Wes has spent most of his life exploring the Greater Yellowstone and Bighorn mountains.  He is one of the co-authors of the book The Hidden Side of Yellowstone : A Hiker's Guide to Cody and Yellowstone. When he is not in the shop, you will often find Wes hiking, fly fishing, or backpacking in his beloved Absaroka mountains.
Ticket packages available: Visit this page to register.
$90 Center Member Couple

= 2 tickets to each event for members of the Buffalo Bill Center of the West

$100 Community Member Couple

= 2 tickets to each event for community members

$500 Business Sponsor

= 4 tickets to each event + recognition in print, online, and at each event

$600 Membership/Sponsor Combo

= 4 tickets to each event + recognition in print, online, and at each event + Center of the West Business membership
DVD, Characters of Cody with Al & Pete Simpson = $20
OR $20 per person at the door at each event.
Sponsored by:
BHHS Brokerage West Inc.
Burg Simpson, P.C.
Carlene Lebous and Harris Haston
Irma Hotel
The UPS Store
Upcoming Cody Culture Club programs:
March 12: Challenging the Canyon: A Family Man Builds a Dam
April 9: Who's on First? 150 Years of Wyoming Women in the Equality State
Visit centerofthewest.org/codycultureclub or call Spencer Busteed at 307-578-4103 for more information.

Related Events