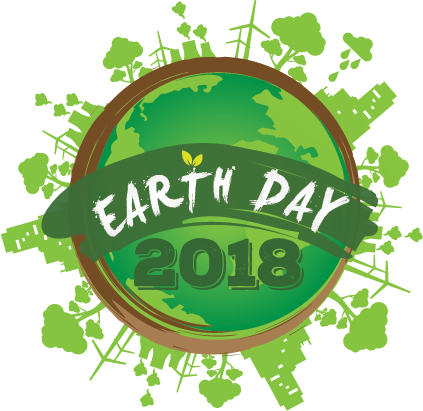 Earth Day Celebration
April 21, 2018
Noon–4 p.m.
The Buffalo Bill Center of the West celebrates Earth Day with free admission all day on Saturday, April 21 (the day before official Earth Day).
Wild West EV Electric Car Charging Station:
The Center now hosts an electric car charging station—now installed just west of the Robbie Powwow Garden at the southeastern corner of the property.
Check out this Tesla demo: VIDEO
Cody Lions Club Tree Giveaway:
The Cody Lions Club hosted their annual tree giveaway out front of the Center of the West. The trees went fast, with the 800 or so disappearing within the first hour. We thank Cody Lions Club for their participation!
Draper Museum Raptor Experience:
The live birds of prey from our Draper Museum Raptor Experience naturally love Earth Day and always participate! You'll get an up close view of our birds and learn about them from our "raptor wranglers."
Draper Discovery Laboratory:
Visit our lab at the lower level of the Draper Natural History Museum for some behind-the-scenes exploration of just what goes on in a natural science lab.
Family-fun Activities:
Migration Obstacle Course, Noon–1 p.m.
Dynamics of Flight, 1–2 p.m.
Enter a Car in the Recycled Vehicle Race:
Create a personalized and unique recycled vehicle from collected materials, and race it down a ramp against other cars during our Earth Day celebration. Learn about the value of recycled materials as well as basic principles of speed and motion.
Congratulations to the winners of our 2018 Recycled Vehicle Race!
Winner of the age 10 and younger class: 6-year-old Charlotte McQuiston
Winner of the age 11 and older class: 11-year-old Grant George
Winner of Judges Choice: the "Lean Green Recycle Machine" by Megan George
Who can enter?
Open to all! Be sure to register for the appropriate age category. Cash prizes for each age group!
Class A: Participants 10 years of age or younger on the day of the event.
Class B: Participants 11 years of age or older on the day of the event (including adults).
Cars should be built by the primary person entering the competition. If the participant is a child, adult guidance is allowed.
Register at the Center of the West is from 1–1:45 p.m. on the day of the competition, April 21, 2018. Races begin at 2 p.m.
Click here for complete competition guidelines.
Preservation Talk:
3–3:30 p.m. Join Jeremy Johnston, PhD, for a lecture titled Presidential Preservation: Theodore Roosevelt and America's National Parks
Earth Day Exhibitors:
Join community organizations and conservation agencies for exhibits and activities that teach the importance of conserving the planet. We're still adding to the below as exhibitors confirm:
Audubon Rockies
Bureau of Land Management
City of Cody Recycling Center
Cody Lions Club
Draper Museum Raptor Experience
Nature Conservancy
Northwest College Biology Department
Park County Weed & Pest
Science Kids
Shoshone River Farms/Farmer's Market
Stone Soup Studios
U.S. Forest Service
Wild West Electric Vehicles
Wyoming Game & Fish
Wyoming Rising Northwest
Yellowstone National Park
Friday Evening Film:
We actually kick off our Earth Day celebration with a free showing of the film Chasing Ice on Friday evening, April 20, at 6 p.m. in our Coe Auditorium. The film has won awards—including the 2014 News and Documentary Emmy® award for Outstanding Nature Programming. The 75-minute-long film debuted on the National Geographic channel in 2013.
---
For more information about the Center's Earth Day activities, contact Phil Anthony, Center of the West Operating Engineer and Green Team Member, at [email protected] or 307-578-4118.