Back to the Future—Celebrating 100 Years! Family Fun Day
March 17, 2017
3 –  7 p.m.
Join us for our March Family Fun Day, where families enjoy activities, hands-on projects, and the fun of time together.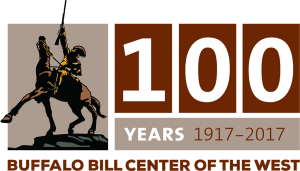 The year 2017 is the museum's 100th birthday! Come help us celebrate the occasion as we look back at our history and imagine our future. Activities throughout the museum will transport us through time, and engage our imaginations.
A complimentary dinner is included from 5 – 6:30 p.m. for the first 200 participants.
Thanks to a grant from the R. Harold Burton Foundation, our Family Fun Days are free for Center of the West members, and just $10 per family for non-members.
Like our Kids Programs Facebook page and keep up-to-date on program information specifically for kids and families!