Lunchtime Expedition: Movement of Ungulates
December 5, 2019 @ 12:15 pm

-

1:15 pm

MST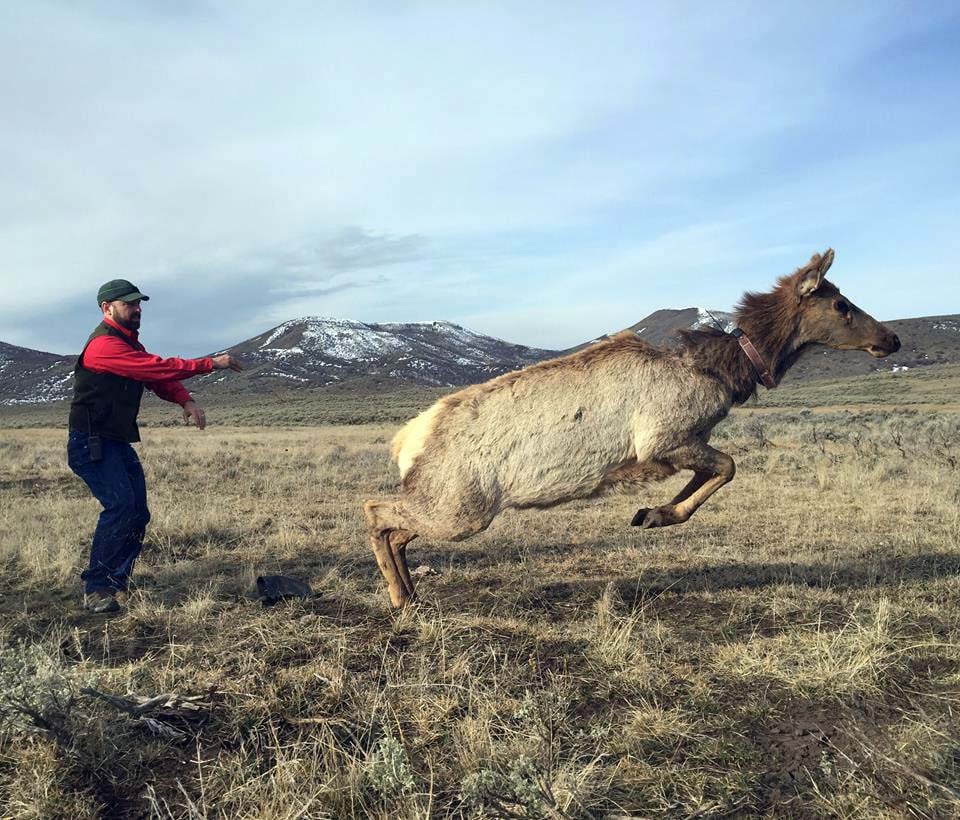 To There & Back Again: The Annual Movement of Ungulates in the Eastern Greater Yellowstone Ecosystem
By Tony Mong
December 5, 2019
12:15 p.m.
Join us for our December Draper Natural History Museum Lunchtime Expedition lecture. Tony Mong presents To There & Back Again: The Annual Movement of Ungulates in the Eastern Greater Yellowstone Ecosystem. The talks in this series are free, and take place in the Buffalo Bill Center of the West's Coe Auditorium the first Thursday of the month.
The Eastern Greater Yellowstone Ecosystem (EGYE) is one of the most intact ecosystems in the lower 48 states. The complexity of managing this system is accentuated by the movement patterns of mule deer, elk, bighorn sheep, and mountain goats in the area. Technology drives our ability to investigate this system and the movements of these incredibly resilient animals. We are fortunate to have data from satellite radio telemetry and long-term trail cameras to help us understand these complexities in the EGYE. In this talk, Mong uses these technologies to explore how the movement patterns of these ungulates overlap, change, or stay the same, and ultimately how the patterns drive their ability to survive in this ecosystem as well as how that drives the management of these species.
About our speaker
Tony Mong received his Bachelor of Science degree in Fisheries and Wildlife Science in 2001 from the University of Missouri, and a Master of Science degree in Wildlife Ecology from Kansas State University in 2005, studying resource selection of Upland Sandpipers in relation to differing fire management applications in a Prairie ecosystem. From 2005 to 2009, he worked as a project manager for a research project that determined the demographic, survival, and harvest rates of mourning doves in a landscape managed for mourning dove hunting.
In 2010, Mong began his career working for the Wyoming Game & Fish Department as a Senior Wildlife Biologist in Baggs, where he successfully raised funds and coordinated research to study elk response to beetle kill, pronghorn movement and survival in relation to anthropocentric development, sex-based differences in mule deer migration route use, body conditions scoring of mule deer using trail cameras, and alternative methods for mark-recapture techniques in mule deer. Mong has been in his current position since 2017.
Draper Natural History Museum Lunchtime Expeditions are supported in part by Sage Creek Ranch and the Nancy-Carroll Draper Foundation.
Join us the first Thursday of each month February through December for a Lunchtime Expedition! These free lectures explore a variety of natural history subjects and issues. Lectures take place in our Coe Auditorium at 12:15 p.m. and are free and open to the public.
Upcoming Lunchtime Expeditions
The series resumes in February 2020.