Patrons Ball 2022
September 24 @ 6:00 pm

-

11:59 pm

MDT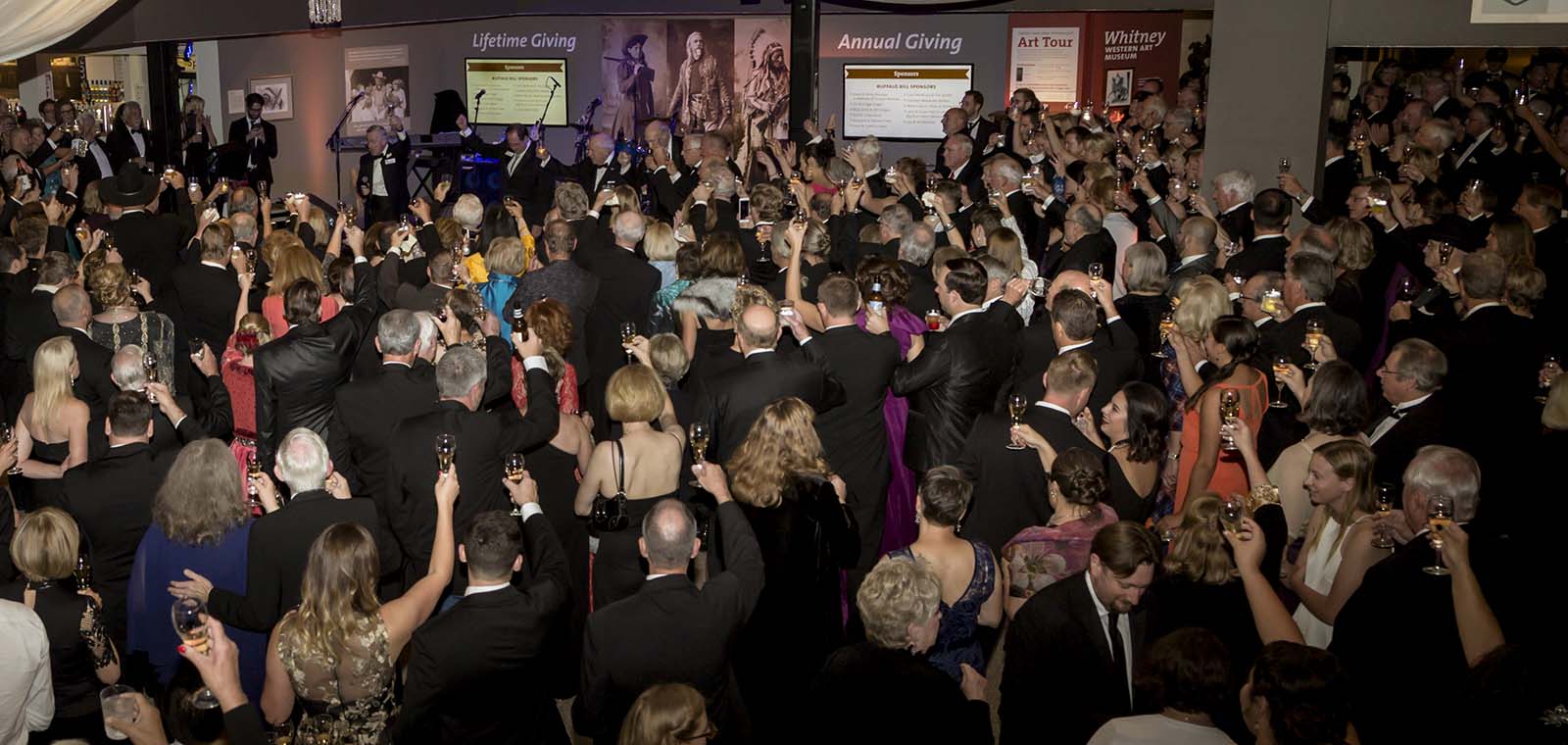 September 24, 2022
6 – 11:30 p.m.
Thank you to all who attended our Patrons Ball in 2022! Please save the date for next year's gala, September 23, 2023.
This western formal features live music by Music City Groove and exquisite cuisine by Bravo Catering. The Patrons Ball is one of the signature social events of the year in Wyoming, and a major fundraiser for the Buffalo Bill Center of the West. Patrons from near and far gather to renew friendships, network with leaders of industry and government, and make new acquaintances. Immersed in western art, culture, and the history of the West, this event allows Patrons to enjoy companionable conversation and kick up their heels! Tickets were $375 per person.
Registration for Patrons Ball tickets is now closed. Limited quantities of Advanced Order Wine are still available. Please call Rebecca Taggart at 307-578-4025 to place your order. The car raffle and gold nugget sweepstakes continue until October 17.
All proceeds benefit the programs and public activities of the Center of the West. Patrons Ball is the culmination of Rendezvous Royale, a weeklong celebration of the arts in Cody, which also includes the Buffalo Bill Art Show and By Western Hands. For general information, visit the Rendezvous Royale website.
Check out all of the great events and register by going to the Rendezvous Royale website.
---
In addition to the ball, our fundraising activities include these additional events — great prizes and silent auction items for you, as well as greatly appreciated support for the work of the Center. This year, we are extending the drawings until October 17, but you will have ample time at Patrons Ball to purchase tickets if you have not already done so.
Raffle car
Our annual raffle car features a classic, with raffle ticket prices of $25 per ticket, 5 for $100, or 30 for $500. This year's prize is a 1959 Corvette Convertible Resto-Mod. Click here for all the details!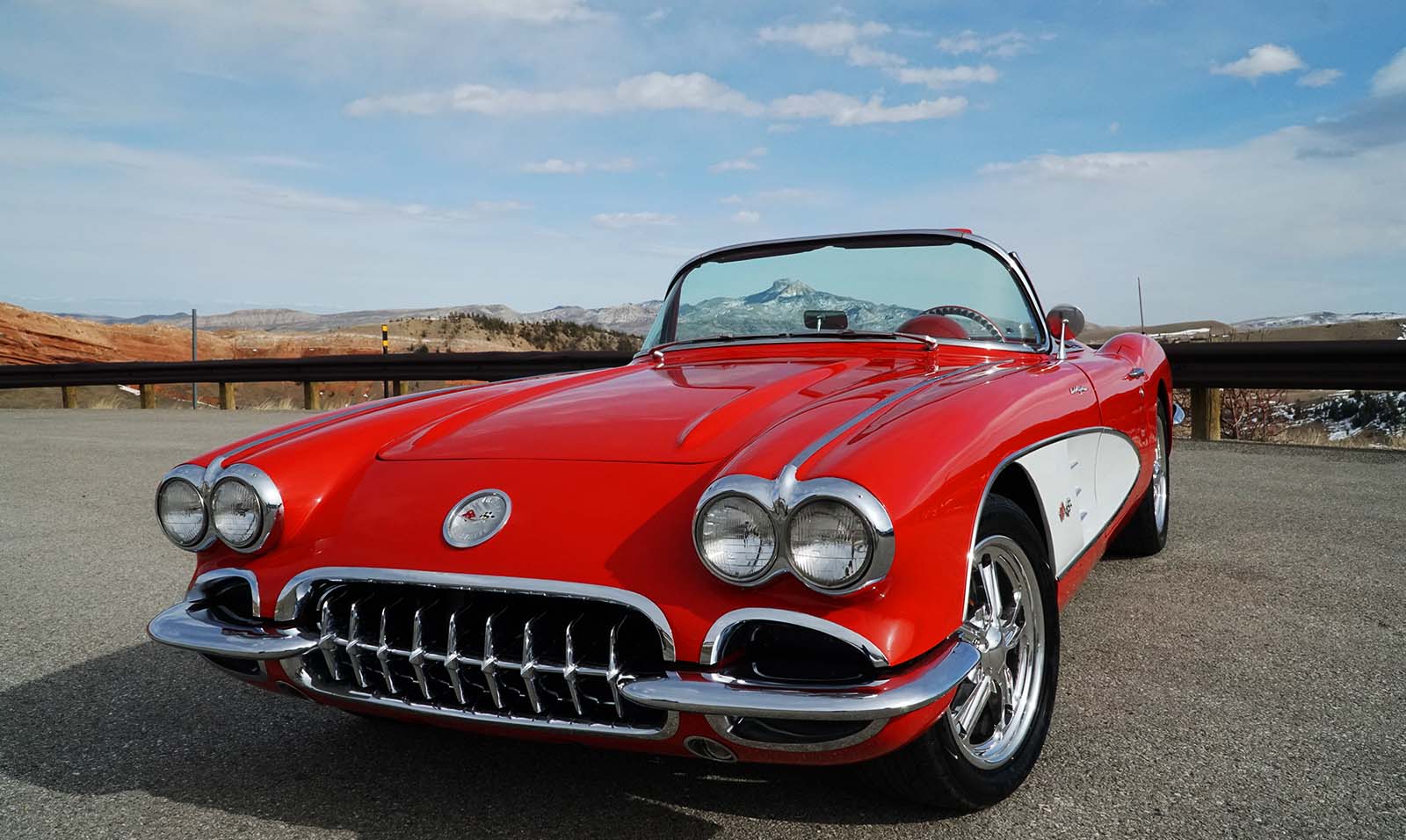 Gold nugget sweepstakes
Enter for your chance to win two gold nuggets—22-karats, 82–86 percent pure gold, with a combined weight of 42.69 grams. Click here for all the details!
Silent auction:
Always an integral part of our Patrons Ball, the Silent Auction features artwork, jewelry, decorative arts, unique Center of the West experiences, and more.
---
Sponsorships:
Our grateful thanks to the following generous Patrons Ball sponsors. If you would like to join us as a sponsor, please e-mail us or call 307-578-4025.
The Showman sponsor
Naoma Tate & the Family of Hal Tate
The Scout sponsors
Caryl & Roy Cline
Hirtle Callaghan & Co.
Maggie & Dick Scarlett
Buffalo Bill sponsors
Carlene Lebous & Harris Haston
Carol & Jim Linton
Rusty & Deborah Rokita
Pahaska sponsor
Bill & Mary Anne Dingus
Annie Oakley sponsors
Eide Bailly, LLP
Horse Creek Cattle Company / Dave Berry and Anne Hanson
John Housel
Christy Messnick & Larry Maynard II
Mooring Consulting Group
Nick & Yulia Piazza
Underwriting and sponsorship opportunities for the event are always available.
E-mail us or call 307-578-4025 for more information.
---
Special Thank You:
A special thank you goes out to the Patrons Ball Committee, without whom we could not organize this gala.
---
Patrons Ball is the finale to Rendezvous Royale, a week of the best of absolutely everything western in Cody, Wyoming! Join us for the excitement of a nationally recognized art show and a spirited auction of the best contemporary western art, and many other events. Visit the Rendezvous Royale website for more information.
Related Events