Supaman Museum March
July 23 @ 3:00 pm

-

4:00 pm

MDT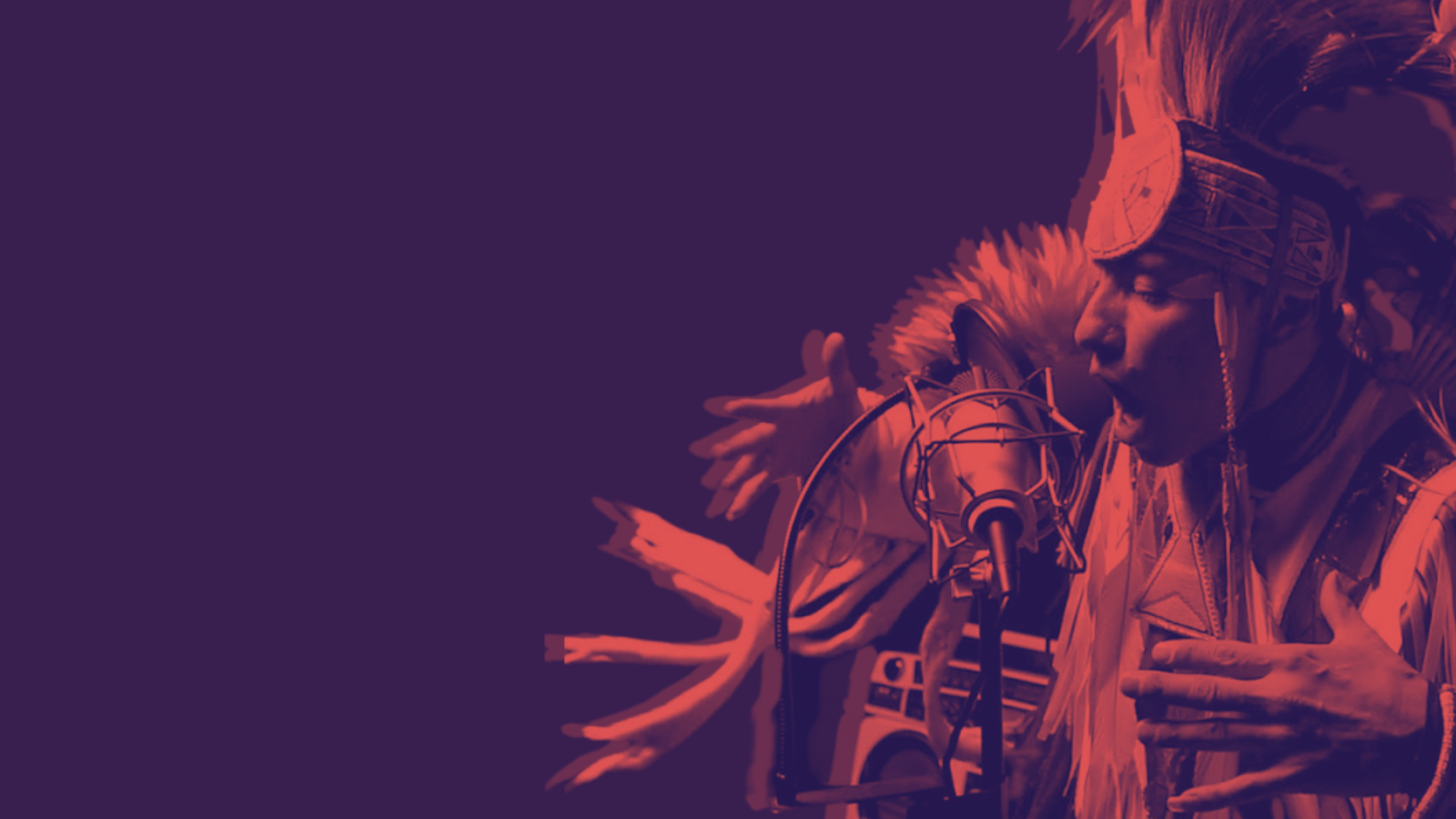 Supaman Pre-Concert Program
Friday, July 23rd, 3-4 p.m.
Free for all ages
Join Supaman and his drum group for a one-of-a-kind march through the museum galleries!
From 3-4 p.m. on Friday, July 23rd, Supaman leads an educational and performative program through the Center of the West that explores museum objects and how they connect to Native themes, ideas, and traditions. This is your chance to explore museum galleries led by a unique guide with a unique perspective.
Learn more about Friday's Supaman: Live in Concert performers during this educational program, and purchase your tickets today!
Supported in part by a grant from the Wyoming Arts Council, through funding from the Wyoming State Legislature and the National Endowment for the Arts.
About Supaman
"Supaman" is Christian Takes Gun Parrish, a Native American dancer and innovative hip hop artist who has dedicated his life to empowering and spreading a message of hope, pride and resilience through his original art form. As a member of the Apsáalooke Nation, he makes his home on the Crow reservation in Montana.
He is a multi-national award winning artist, having won the MTV VMA award for "Best Fight Against the System" and numerous Indigenous Music Awards. His videos have received millions of views on YouTube and Facebook, putting him in high demand touring extensively to festivals, colleges, conferences, communities, and schools throughout the United States and internationally. Supaman has performed for Google at the Google headquarters in San Francisco. He recently was asked to audition for America's Got Talent and the Broadway play Hamilton. He is currently working with Taboo from the multi Grammy award winning group Black Eyed Peas.
Supaman's one-of-a-kind presentation combines Native American culture, comedy, and urban hip hop culture, which dazzles audiences and captivates listeners. For this he has gained the respect of his community and generation. The communicative talent along with the compassion that exudes from his storytelling of his experiences with foster care, suicide, and cultural identity, allows him to connect with people from all walks of life.
Supaman's uncanny ability to motivate, encourage, and inspire through dance and hip hop music keeps him at the forefront among his contemporaries, giving him a platform from which to educate on Indigenous issues.