This Discovery Laboratory is the beating heart of all that we do in the Draper Natural History Museum. On Tuesday mornings throughout the year, our scientific staff and volunteers gather in the laboratory to prepare specimens for our scientific research collections, educational programs, and exhibitions.
The laboratory also serves as open storage for some of our specimens not on display in the Draper Museum exhibit galleries.
In 2014 – 2016, we will be preparing more than 100 gray wolf skulls provided to us by the U. S. Fish and Wildlife Service. These are wolves that were removed from the Greater Yellowstone region during the last 20 years when they preyed on or harassed livestock. The skulls provide an important research resource to study various aspects of Greater Yellowstone wolf biology and to compare physical characteristics of modern, reintroduced Yellowstone wolves with the wolf population that inhabited Yellowstone prior to their extermination here in the early twentieth century.
The Discovery Laboratory is also where we review, edit, and catalog our Greater Yellowstone Sights and Sounds Archive of landscape and wildlife video and photographs we capture in this region's rugged country. When we are not preparing specimens or cataloging photographs and video in the laboratory, we are often organizing maps and equipment for our field research and exploration throughout the Greater Yellowstone Ecosystem.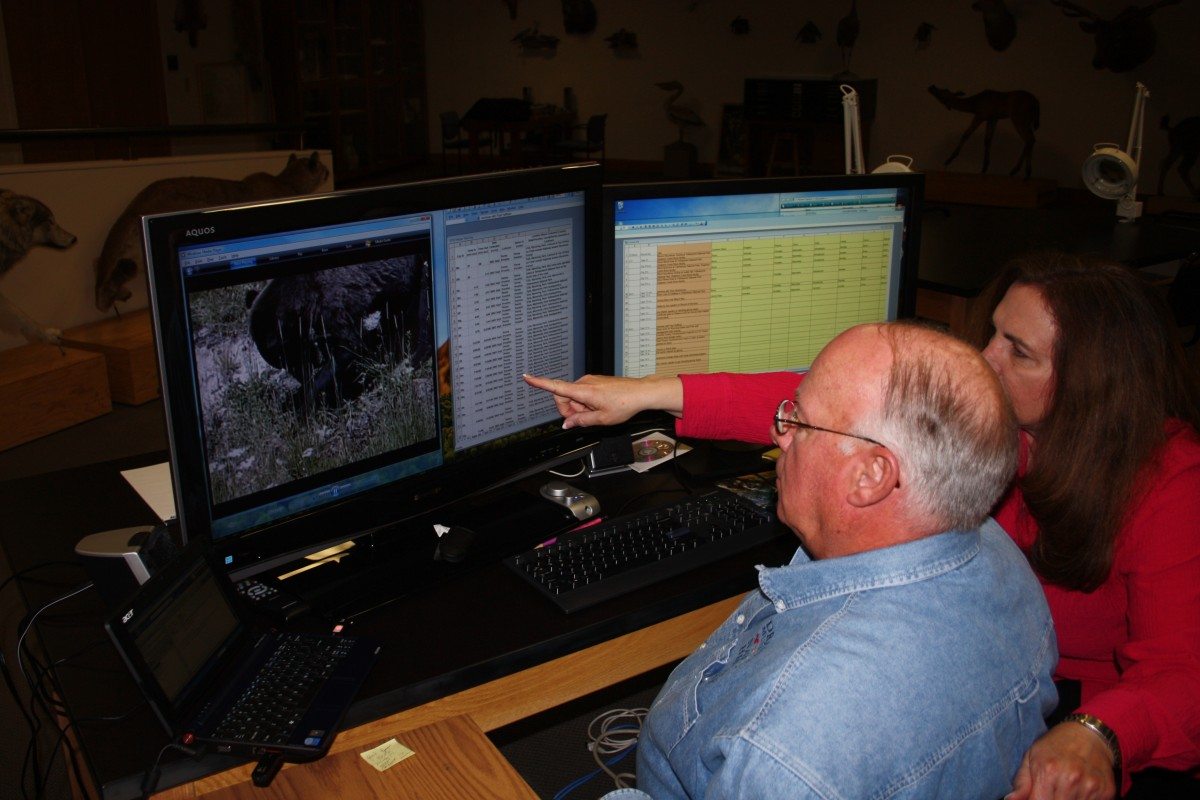 Currently, we are exploring Golden Eagle distribution and ecology in the Bighorn Basin, just east of Cody – monitoring nests, capturing and marking adult and juvenile eagles to better understand their movements and survivorship, and collecting prey remains to better understand their diet. We use our scientific research collections to help identify prey remains when we bring them to the laboratory.
The laboratory also serves as a meeting place and classroom for volunteers, interns, and school groups. Depending on staffing available, we frequently open the laboratory to invite visitors in to ask questions of our scientists and learn more about the many operations of a natural history museum.
Our Discovery Laboratory is the hallmark of a dynamic, exciting, and ever-changing museum!