You have questions about Albert Bierstadt … we have the answers. Here's everything you need to know about Albert Bierstadt in a nutshell.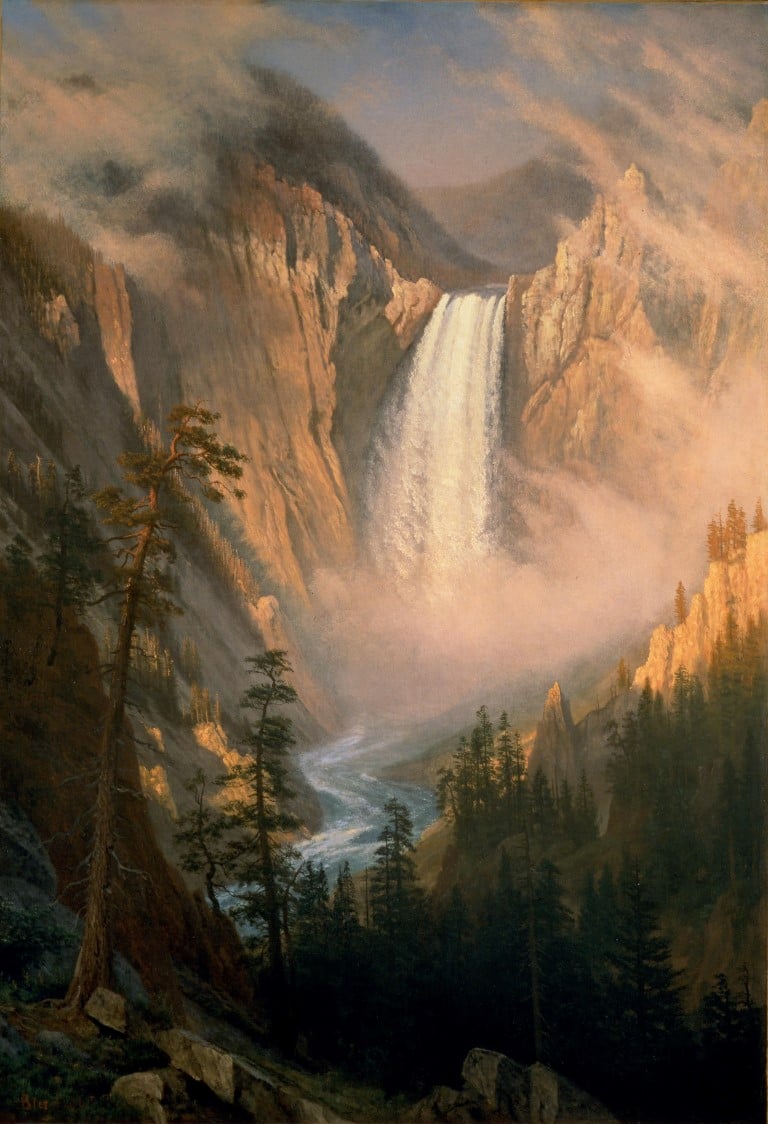 Q: What is Albert Bierstadt best known for?
A: Albert Bierstadt is best known as one of America's premier western landscape artists, but did you know he was also a renowned history painter? Bierstadt's majestic paintings spurred tourism to the American West and may have influenced Congress to protect Yosemite as a national park. Bierstadt was also a charter member of the Boone and Crockett Club, North America's first conservation group committed to preserving and managing wildlands and wildlife.
Q: Did Bierstadt travel to the American West?
A: Bierstadt traveled to the American West on several occasions. His first trip was in 1859 in the company of Col. Frederick Lander, following the Oregon Trail to South Pass, in present-day Wyoming. His second trip, in 1863, was to Yosemite. He first traveled to Yellowstone National Park in 1881 and would visit Yosemite, again, in 1883. His last trip West was in 1889.
Q: How many Bierstadt works do you have in your collection?
A: The Whitney Western Art Museum has 36 original paintings by Albert Bierstadt. Many of these works are studies of the landscape, animals and Indigenous peoples. Our largest and most iconic work is The Last of the Buffalo, painted circa 1888.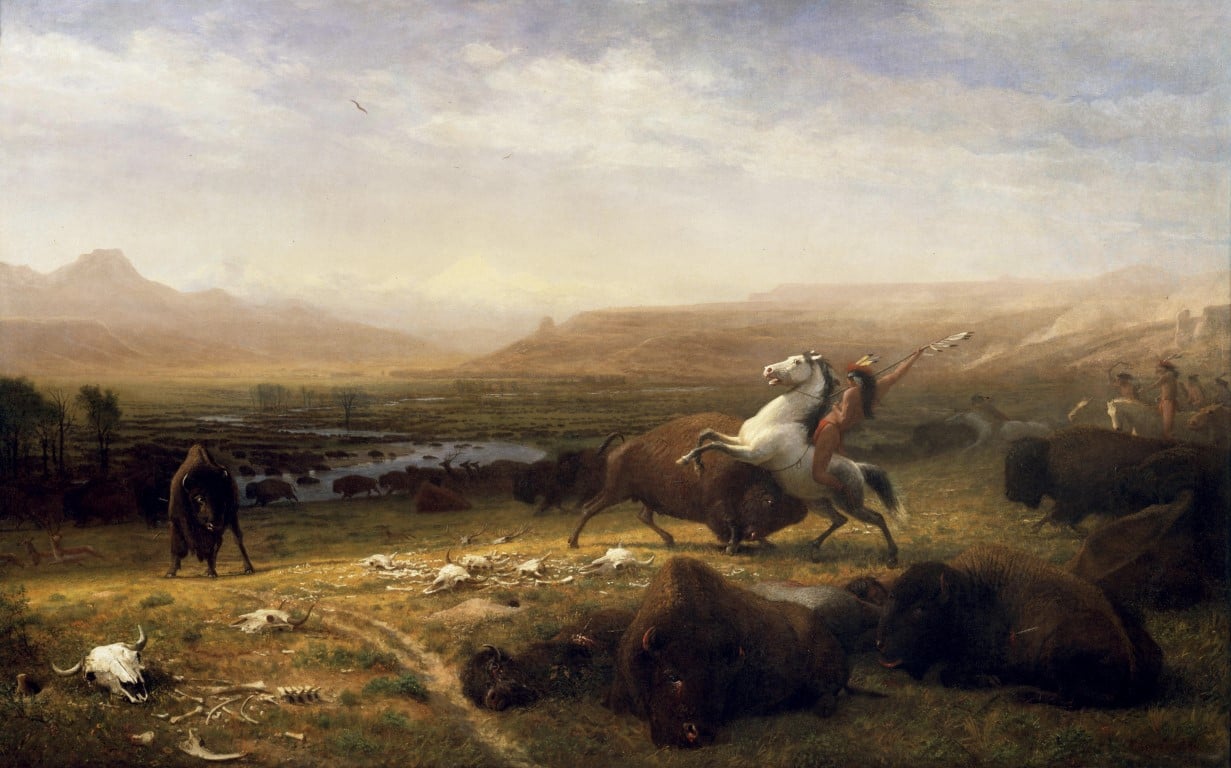 Q: Why is The Last of the Buffalo an important painting?
A: In 1888, Bierstadt began work on two major paintings, both titled The Last of the Buffalo. One version is in the National Gallery of Art's collection and the other is in our collection. These works glorified historical subjects and people but spoke metaphorically to modern issues, especially the decimation of bison in Yellowstone National Park. These masterworks helped make the public aware that the fates of Native Americans and the American bison in the West were under threat.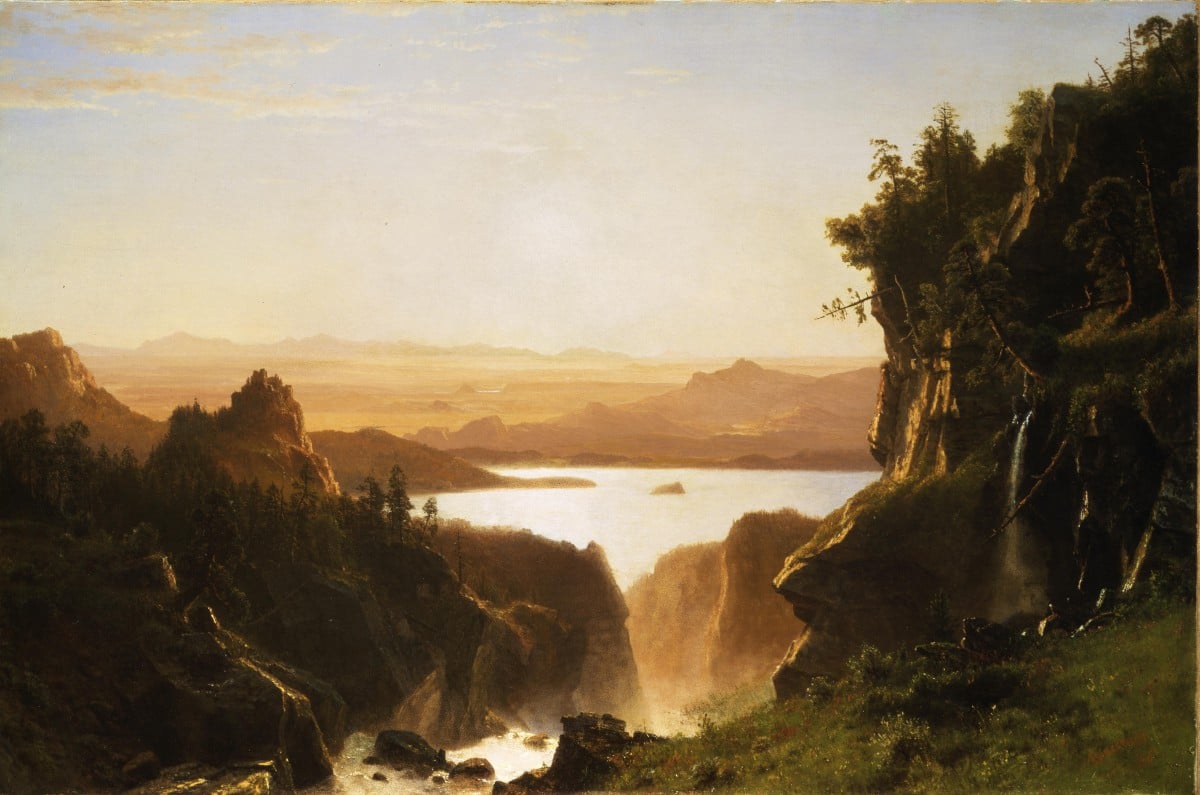 Q: Did Bierstadt have any formal training?
A: Very little. He was primarily self-taught. However, in 1853, Bierstadt traveled to Dusseldorf, Germany to study art. It was in Germany that he met and trained under Emanuel Leutze, famed history painter best known for his work Washington Crossing the Delaware (The Metropolitan Museum of Art collection).
Q: How did Bierstadt's work evolve throughout his career?
A: Returning from his westward adventures, Bierstadt worked from photographs and sketches he made on the trails to create his large-scale paintings. Following his studies in Europe, he increasingly used symbols in his paintings to convey complex messages about American subjects. In his early works, he often portrayed Native Americans. Critics began to rebuke Bierstadt for including Indigenous peoples. In response, Bierstadt largely stopped portraying Native Americans. Instead, he populated his paintings with bison. As more modern trends like Impressionism took hold, Bierstadt's symbolic and often dramatic creations lost their appeal among buyers and critics. His romantic landscapes continue to define his artistic legacy today.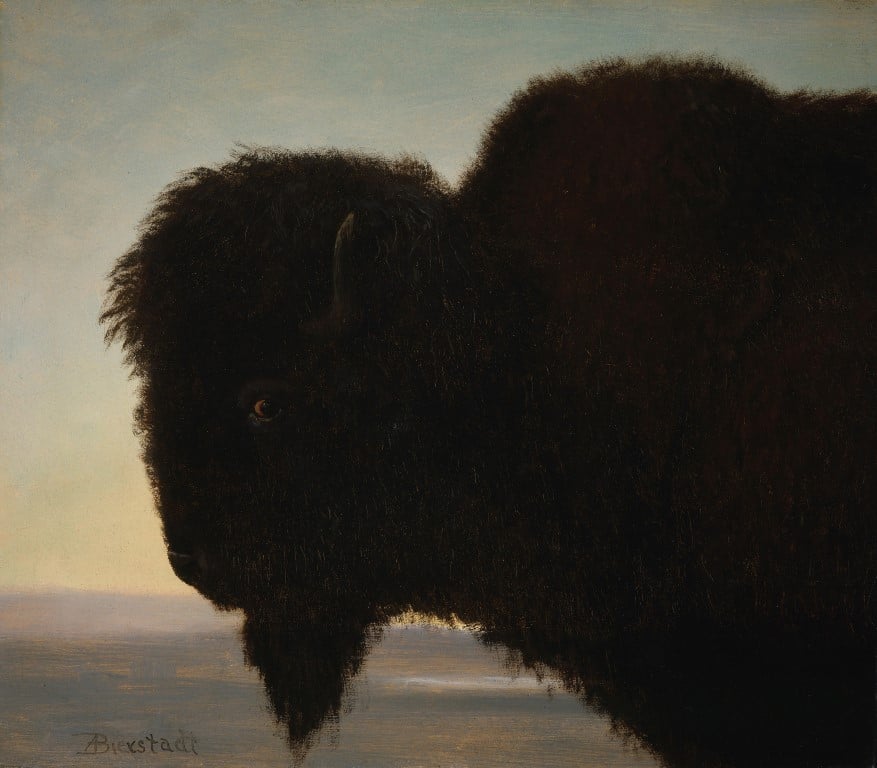 Q: What influenced and inspired Bierstadt's art?
A: Bierstadt was certainly influenced by commonly held beliefs of his era, and those who commissioned and purchased his work swayed his artistic choices. Yet, he developed his own ideas about the West. Throughout his career, Bierstadt found inspiration in the wildlife, landscape, and Indigenous peoples.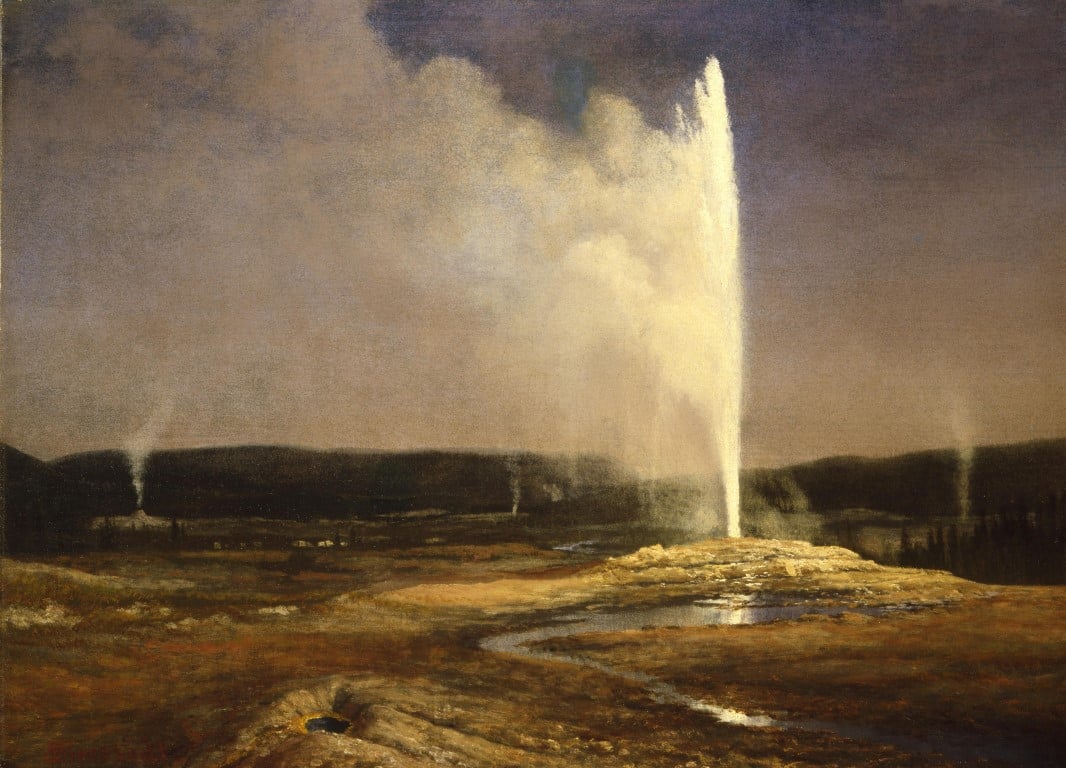 Q: Did Bierstadt market his own work?
A: Yes. He was a skilled businessman and recognized his buyers' interests, often selling his work to patrons with opposing views on the West. Some people wanted to see pioneers while others wanted to see untouched nature. His paintings brought him great fame and fortune early in his career. In later years, however, his style of painting fell out of favor and a failing market caused a decline in his sales. By the time of his death in 1902 he was a largely forgotten artist.
Q: Where did Bierstadt live?
A: Born in Germany, Bierstadt's family moved to the United States, settling in New Bedford, Massachusetts when he was two years old. He lived most of his adult life in New York but traveled frequently to the American West and spent several years in Europe. He died in his New York home in 1902.