Cody Firearms Museum

Follow us on Twitter, Facebook, and Instagram. Check out our blog!
And don't miss our Media page, where you will find videos, blog links, and more!
---
Our Cody Firearms Museum was fully renovated in 2019!
---
The Firearms Museum houses the most comprehensive collection of American firearms in the world. In 1975, the Winchester Arms Collection, the heart of this museum, adventured west as a loan from the Olin Corporation. It was deeded as a gift in 1988. To date, the Cody Firearms Museum has over 7,000 firearms with more than 30,000 firearms-related artifacts.
Winchester-made guns are not the only manufacturer you will see here, though; virtually every significant manufacturer in the world is represented! Visitors are able to explore the evolution of modern arms technology from its earliest days through today's outstanding variations. Whether you are interested in sporting, military, embellished, or even Hollywood guns, there is something for all visitors to enjoy.
Gun collectors can take advantage of the Cody Firearms Museum Records Office to acquire information about individual firearms manufactured by Winchester, Marlin, L.C. Smith, Ithaca, Savage, and A.H. Fox. Factory letters are available to Cody Firearms Museum members and non-members for a fee. Go to our Firearms Records page for more information.
PLEASE NOTE: The Cody Firearms Museum staff is able to respond to general questions regarding firearms and firearm-related issues beyond the scope of the Records Office on a limited basis. Contact [email protected]. Response times vary with the workload of the curatorial staff. We are unable to respond to gunsmithing, highly technological, or hand-loading inquiries.
---
A classic, reprinted and available in our online store!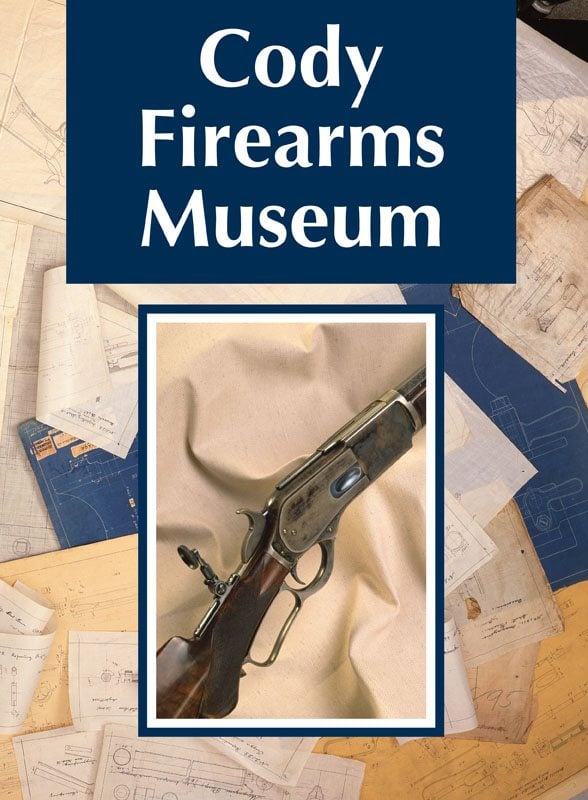 Cody Firearms Museum
By Herbert G. Houze, former curator
This 79-page book highlights just a portion of our extraordinary arms collection, with detailed images and descriptions.
Available in our Museum Store online or by calling 800-533-3838.
---
Our newsletter, the Cody Firearms Record
We're pleased to share back issues of our newsletter:
---
It pays to be a member!
Find out more about a Center Membership with its firearms research benefits.
*According to the Buffalo Bill Center of the West's Code of Ethics, under no circumstance may staff members appraise objects either as part of their normal daily duty or as an independent service.*