A wolf sculpture titled 'Last of the Buffalo' beckons visitors to the Buffalo Bill Center of the West. Michael Coleman, (b. 1946). Gift in Memory of Hal Tate from Naoma Tate and the Family of Hal Tate. 18.09
Explore the American West
When you visit the Buffalo Bill Center of the West, you see the American West in surprising new ways. Our stories entertain you, our collections and exhibits inspire you, our perspectives forever change yours.
Buffalo Bill Museum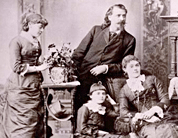 Get to know William F. Cody, his public persona of "Buffalo Bill," and the West he loved.
Explore the Buffalo Bill Museum
---
Draper Natural Natural History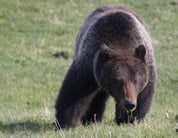 Explore the natural beauty and amazing animals of the Greater Yellowstone region.
Explore the Draper Natural History Museum
---
Whitney Western Art Museum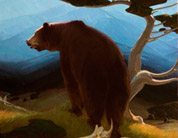 See the American West through the eyes of the artists who interpreted and defined it.
Explore the Whitney Western Art Museum
---
Plains Indian Museum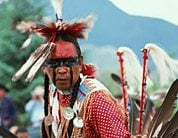 Hear the Plains Indian peoples, past and present, share the story of their culture.
Explore the Plains Indian Museum
---
Cody Firearms Museum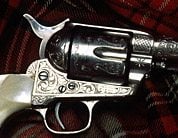 Discover how firearms shaped the culture and image of the American West.
Explore the Cody Firearms Museum
---
McCracken Research Library and The Papers of William F. Cody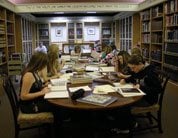 Learn about the American West by exploring and researching its archival history.
Explore the McCracken Research Library
Explore The Papers of William F. Cody
---
Exhibitions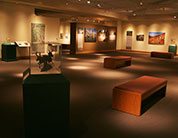 View our exhibitions on-site, in a traveling exhibition in your city, or here online in our "virtual" exhibitions.
---
Calendar of Events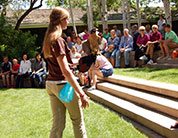 Find out what programs and activities are happening at the Center of the West, from live raptors, to family fun, to lectures, to our annual powwow, and more.