Today we celebrate the birthday of one of our patrons, Cornelius Vanderbilt Whitney, whose generosity and continued support of his mother's founding contributions helped to shape the Whitney Western Art Museum into the great institution that it is today.
Born in 1899 to Harry Payne Whitney and Gertrude Vanderbilt Whitney, Cornelius Vanderbilt (nicknamed CV) went on to have a successful and varied career that spanned multiple enterprises. He founded the Hudson Bay Mining and Smelting Company in 1931, a major zinc mining operation; became involved in the movie industry as a major shareholder of the Technicolor Corporation and financier of the film Gone with the Wind (1939); and in 1938 opened Marine Studios, an underwater picture studio and major marine attraction.
Because CV was brought up in an artistic environment nurtured by his mother—who was a sculptor and avid modern art collector and patroness—he too became a prominent philanthropist and has supported many arts institutions, both performing and visual. To honor the 30th anniversary of the dedication of his mother's sculpture, Buffalo Bill—The Scout, Cornelius Vanderbilt Whitney donated $250,000 to the Buffalo Bill Memorial Association in 1954. With these charitable funds, the then Whitney Gallery of Western Art was built and opened five years later.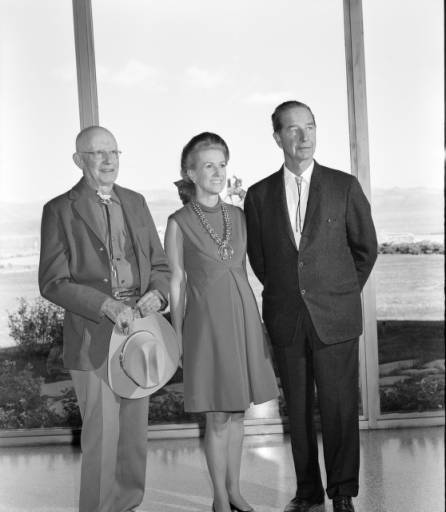 His widow, Marylou Whitney, currently serves as an esteemed member of the Whitney Board. She continues in the tradition of the Whitney family's generosity, gifting funds that allowed the museum to complete a reinstallation in 2009 to celebrate its 50th anniversary.
Happy Birthday CV!