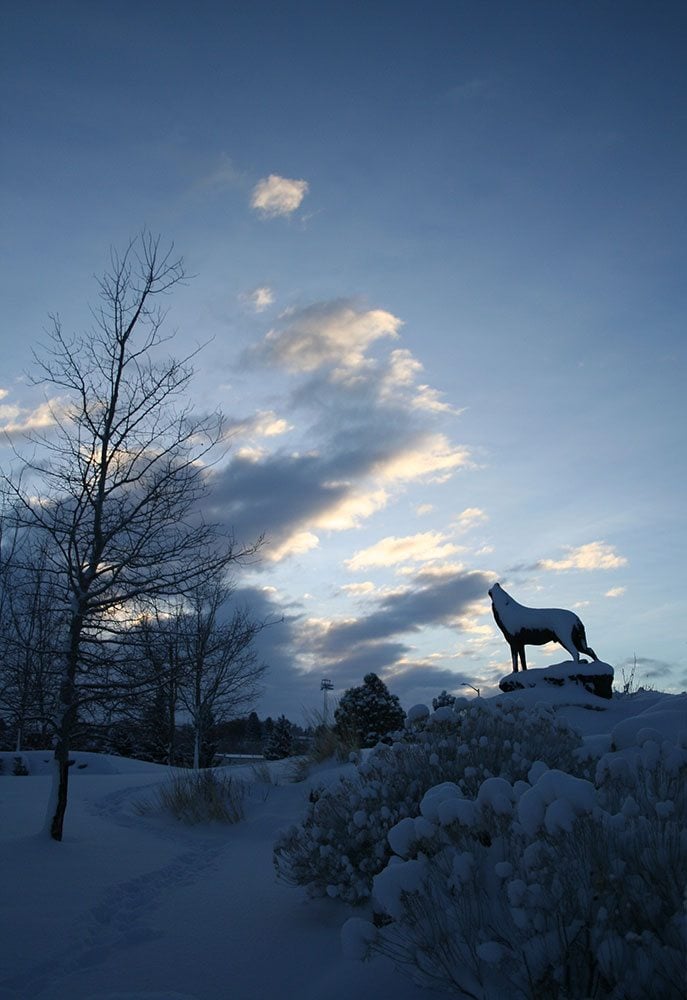 This morning the thermometer read -5 F when we woke up, and the reading instantly put a smile on my face. I like cold weather! Yes, I also get tired of cold temperatures, numbs finger and toes, and bitter wind chills, but I also look forward to the bitter cold days of winter in Wyoming.
Here are some reasons why:
Cold temperatures remind me that winter is only half over so there are lots more days of skiing, snowshoeing, and sledding before the sun gets higher in the sky, and the days warm up for spring.
Extreme cold temperatures remind me that the forces of nature are stronger and more powerful than we humans ever will be.
Extended cold temperatures will help kill some of the pine bark beetle larva and other insects that are ravaging the trees in the Western forests.
Cold temperatures are good for our watersheds. Ice covered lakes and ponds do not evaporate, and thus the cold keeps water in our reservoirs.
Extreme cold temps allow me to settle comfortably next to the fire with a book without feeling guilty about being unproductive.
Cold temperatures bring out the most beautiful colors in the sky—amazing blues and purples.
Extreme cold temperatures just make me feel more alive!
Enjoy winter and living cold!