Center of the West admission includes five museums, all under under one roof!  Explore the Center on your journey through Yellowstone and the West!
NOTE TO TRAVELERS: Yellowstone National Park's South Loop is open and accessible via the South Entrance (Grand Teton/Jackson,), West Entrance (West Yellowstone), and East Entrance (Cody). Most of the North Loop is open as well. 93 percent of Yellowstone's roadways are open!
Visit www.nps.gov for the latest updates and details.
Upcoming Special Exhibition
And don't miss our current special exhibition
All the tools you need for a Yellowstone vacation that's enriching and exciting for all ages. Explore >>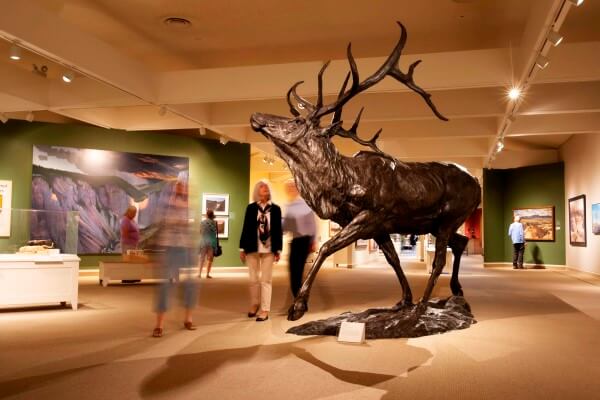 A must-see on your adventure to or from Yellowstone National Park
May 1 – Sept. 15

8 a.m. - 6 p.m.

Sept. 16 - Oct. 31

8 a.m. - 5 p.m.

Nov. 1 - Nov.30

10 a.m. - 5 p.m.

Dec. 1 - Feb. 28

Thu. - Sun., 10 a.m. - 5 p.m.

Mar. 1 - Apr. 30

10 a.m. - 5 p.m.

Closed NYD, Thanksgiving, Christmas
Adults

$23

Seniors

$22

Students with valid ID

$21

Kids 6-17

$16

Kids <5

Free

Members

Free
"To connect people to the stories of the American West"
Arsenals of History Symposium
2022 Kurt Swanson Bucholz "Arsenals of History" A Cody Firearms Museum Symposium Thursday–Saturday October 6–8 Arsenals of History features speakers from around the world and focuses on firearms history, museum […]