Guns of the Week: September 22 – 26, 2014
Unloading the Myth – What's in a Name?
This manufacturer is certainly not the first that has gone through a series of name changes that range from minor to major. The Moore's Patent Firearms Co. No. 1 Derringer went through a similar saga. This type of pistol was the first of the large caliber metallic cartridge derringer type breech-loaders. On February 19, 1861, Daniel Moore of Brooklyn, New York, obtained a patent for a single shot derringer pistol. He began production of the Moore's Patent Firearms Co. No. 1 Derringer in 1860. The earliest models of this firearm were stamped with "D. Moore." By 1863, the company became the Moore's Patent National Firearms Company. Under this name, the company produced the standard model of this gun. The firearm imaged is a .41 rimfire caliber breech-loader. It is one of the standard production, which can be identified by the barrel address. This variant is incredibly rare because it has a large arrow engraved on each side of the gun. Moore changed the company name again to National Arms Company, but poor sales forced the company to close and sell their stock to Colt.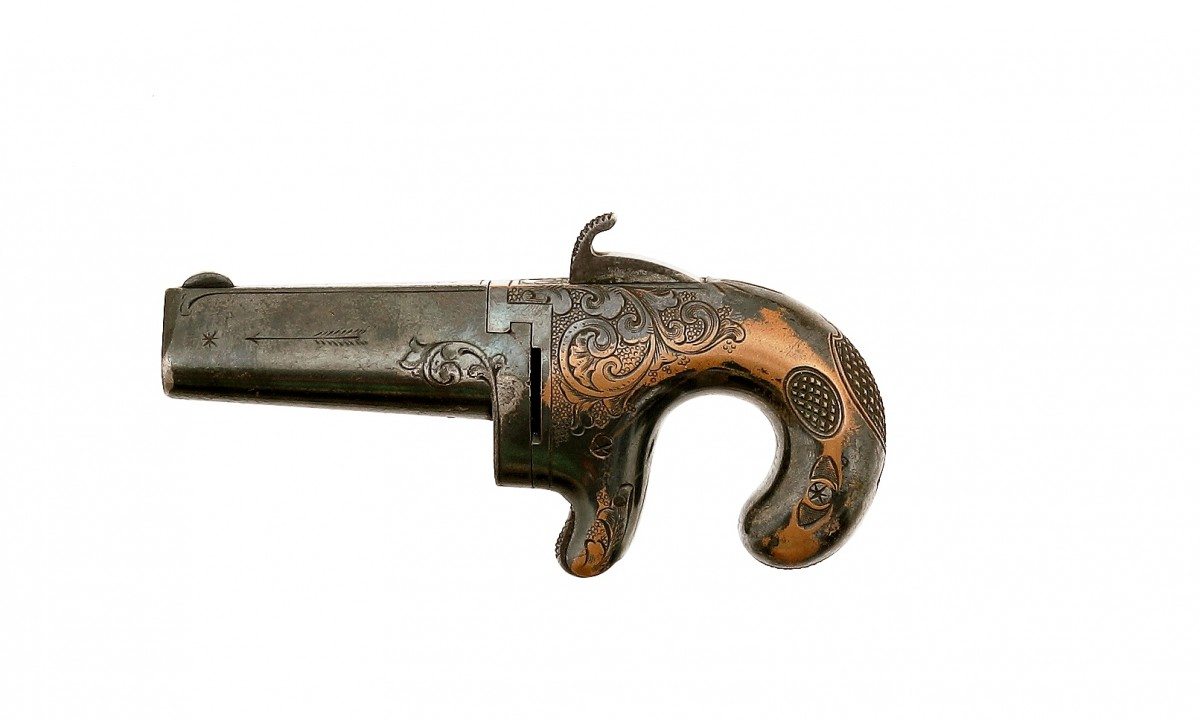 Unloading the Myth – Diamonds may be a Girl's Best Friend, but her "Companion" is a Pepperbox
This 5-shot Continental Arms Co. Pepperbox in .22 rimfire is known as the "Ladies Companion." It was patented by Charles A. Converse and Samuel Hopkins, who as noted in a previous post, were shareholders in Bacon Manufacturing Company. Converse was also the President of Bacon in its later years. Only about 800 of these guns were made in the late 1860s. They were actually manufactured by Bacon Manufacturing but to avoid confusion with another product, they listed it as Continental Arms. It is unique in appearance because of a shield at the breech of the barrel, which resembles a cylinder.
Unloading the Myth – A Lesson in Sharing
Rollin White was most known for inventing a bored-through cylinder that allowed metallic cartridges to be loaded at the breech. Prior to this patent, revolvers in America were loaded with black powder. He received this patent in 1855. A year later he would grant Smith & Wesson the exclusive right to manufacture it.
Smith & Wesson used this bored-through cylinder in order to load their previously metallic cartridges. And it was widely popular—so popular that they couldn't keep up with Civil War demand. Rollin White stepped in around 1861 and produced about 10,000 .22 caliber Rollin White Arms Co. Pocket Revolvers that were sold by Smith & Wesson to meet supply and demand.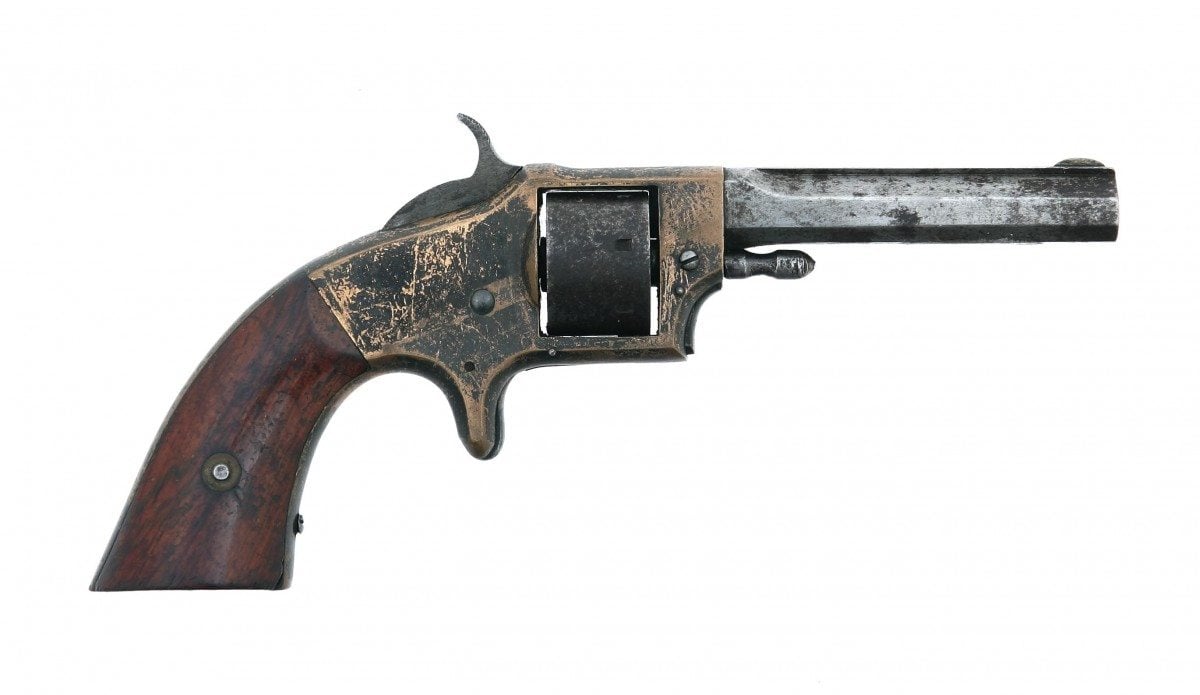 He provided this type of revolver as a supplement for Smith & Wesson. Because of Rollin White, Smith & Wesson held a niche in the revolver market. White did not appreciate patent infringement and would take several companies, like Manhattan Firearms Company, Ethan Allen, and National Arms Company to court; the court often sided with White. Some companies were allowed to continue production but were required to pay a royalty. He attempted to sell his patent for $1,000,000 to Colt but Colt declined. When White's patent expired and he was denied an extension, he went to Congress in 1870 to ask for relief because he felt he did not get appropriate compensation for his patent. The bill passed but was vetoed by President Ulysses S. Grant. Grant sided with Chief of Ordnance Alexander Dyer, citing that White's constant litigation during the Civil War was both inconvenient and an embarrassment to the Union.
Make sure to check out our Facebook and Twitter pages