"God created all men, Samuel Colt made them equal."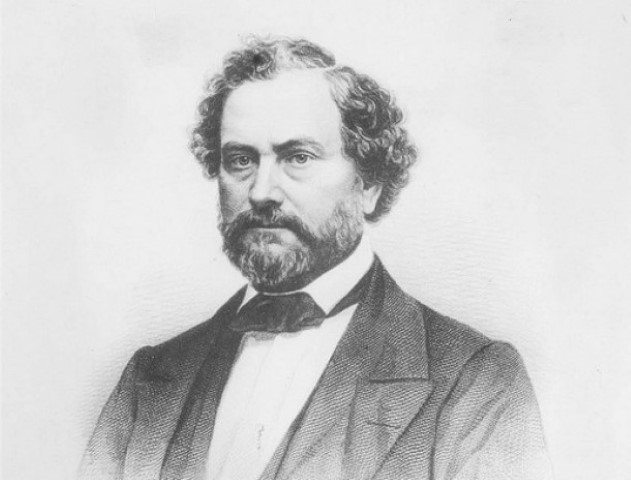 Born on July 19, 1814 near Hartford, Connecticut, Samuel Colt was the son of Christopher and Sarah Colt. His mother died of tuberculosis in 1821 and Samuel took the loss extremely hard. When his father remarried, Colt moved away to work with a farmer in Glastonbury, Connecticut. He took along with him an old military pistol that he had experience repairing from time to time. A year later, he moved to Massachusetts to help his father in the silk business. Colt's fascination with machinery grew further and he worked there for three years. He then enrolled into Amherst Academy to study navigation but was kicked out due to his emerging personality. Some years later, Samuel Colt met Elisha King Root and Samuel told him of his desires to make a repeating gun. Root then taught Colt skills in technical sketching for production. In 1830, at age 16, he landed a job as an apprentice seaman on the brig Corvo. He became an experienced sailor after four months out on sea. It is thought that during this time he created his revolving cylinder idea from watching the ship's wheel and studying how it worked. He carved items like a six-shot cylinder and a hammer out of wood. These designs that he crafted were very different from guns of the time. These wood designs would later give Colt his success.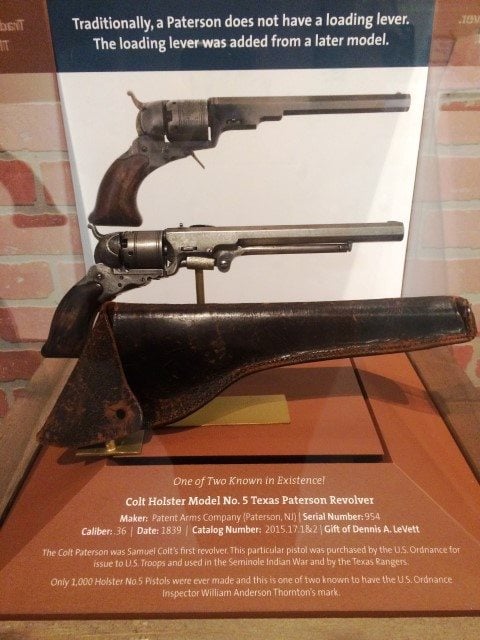 For years, Colt stayed motivated to receive a patent by taking his design to various places including Paris. By 1836 he received a patent for his revolving firearms design. In Paterson, New Jersey at Colt's Patent Arms Manufacturing Company produced the 1836 Paterson. This gun found much use of the battlefield in conflicts between Mexico and the United States. The Colt Walker manufactured in 1847 used the .44 caliber Magnum. It was the most powerful until the .357 Magnum was produced. Texas Ranger, Samuel Walker told Colt of his need for a stronger pistol and the whopping 4.9 pounds, nine inch barrel Walker was dispersed to the Texas Rangers. More productions over the years continued with the Dragoon, the Navy, Army, Pocket Police and so much more. The events that molded American history had a huge effect on the products that Colt manufactured, such as various battles and the California gold rush. Colt found ways to market his firearms with presentation models and even a major display at the first World's Fair in London in 1851, where he displayed nearly 450 revolving firearms.
Colt had many hardships during his lifetime from family issues to money disputes but he remained a leader in the revolving firearms. He died right at the dawning of the Civil War in 1862 from the gout. Unfortunately, he was not alive to see the production of the metallic cartridge revolver through the Colt Manufacturing Company. The Colt Single Action Army or also known as the Peacemaker was the work of William Mason. In the end, Colt is remembered for his extraordinary innovations the history in which his firearms hold.