Get to know the artists of our upcoming exhibition Native Nations Now: An Exhibition of Contemporary Native Art running May 17–October 29, 2018, in the Plains Indian Museum at the Buffalo Bill Center of the West.
The artists featured in Native Nations Now are members of the Creative Indigenous Collective, "a group of professional Native American artists of the Northern Plains exploring identity, collective culture, and contemporary Native American life."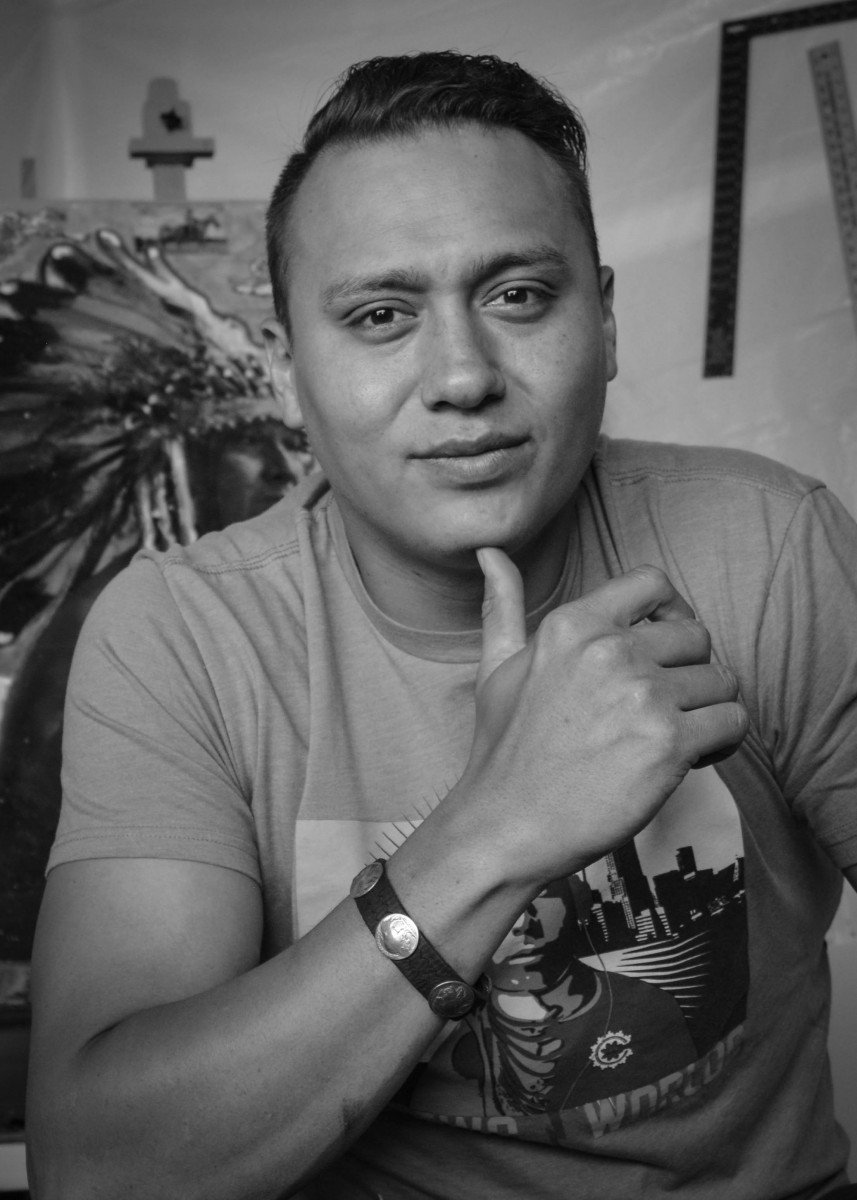 Ben Pease is Apsáalooke & Tsitsistas and grew up on the Crow Indian Reservation in Montana. "Takes The Guns From Two Enemy Camps" proudly follows a long line of successful educators in his artistic endeavors. Only, in this journey non-conformity and unconventionalism play large roles. Ben graduated from Hardin High School of Hardin, MT, then went on to study at Minot State University under a football and art scholarship. After four years, Pease left football behind and transferred with his wife to Montana State University to further his art studies. If you have followed Ben's work from the beginning, you will notice the variety and constant shift between multiple stylistic qualities and techniques. As well as objective skill, his intellectual perspective continues to evolve. His work ranges from elaborate art installations to fine renditions of historical individuals, to his most well-known mixed media contemporary ledger art. In these mixed media collages, Pease utilizes original antique paper items to draw contextual, digital painting, spray paint, ink, acrylic, oil and almost anything else he can find in his studio. Street Art & Pop Culture has also taken its hold on his work both in the gallery and outside it. The artist is not simply in the game for the aesthetics, but to speak volumes, send social messages, and tell stories. First and foremost, to Ben, family comes first. He currently lives and practices in southeastern Montana with his wife and children.
---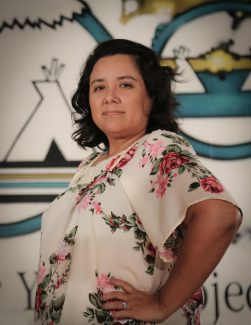 Gina Still Smoking grew up in Pierre, South Dakota and is an enrolled member of the Kul Wicasa Oyate (Lower Brule Sioux Tribe. After graduating from Flandreau Indian School, she went on to earn her business degree from Northern State University in Aberdeen, S.D. She has been a designer with Still Smoking Designs since 2013. Gina is active in the contemporary fashion industry and hopes to create a South Dakota-based modeling and talent agency in the coming years. She is also an event producer, artist, photographer, actor, comedian, mentor and business owner. In her life and career, she uses multiple platforms to give back to native communities, delivering a high-energy and engaging message to which all ages can relate. "It is a message coming from experience," she writes, "dealing with obstacles but rising up to make a difference in your own life and in the lives of others."
---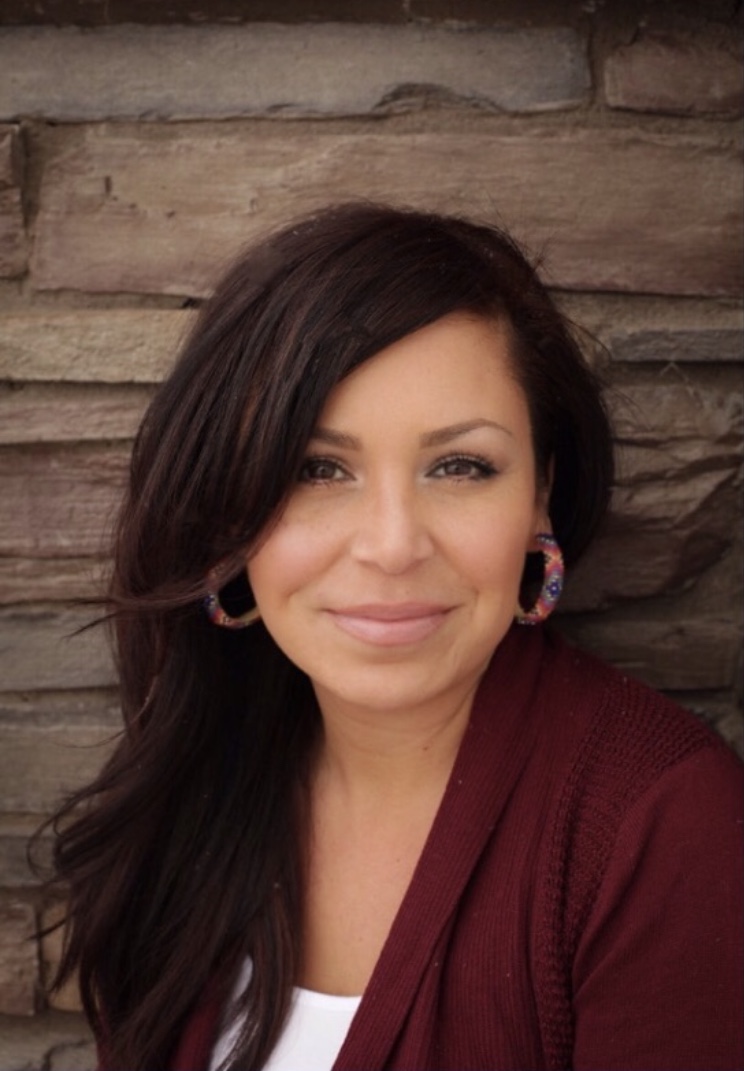 Holly Young was born and raised on the Standing Rock Reservation located in North Dakota made up of both Dakota and Lakota communities, Holly Young is a Dakota beadwork artist with over 8 years of experience in creating jewelry, moccasins, and cradleboards. She has an undying passion for studying Native American beadwork with a focus on traditional Dakota floral styles and designs. Young is committed to preserving and sharing traditional Dakota art forms and lifeways, which she accomplishes by teaching her daughter, her community, and other Dakota people. She honors her ancestors through revitalizing a lost art and sharing the accompanying stories. She affirms herself as a Dakota woman, mother, and artist by practicing Winyan Omniciye, the circle of sharing knowledge – What you learn, you give back.
---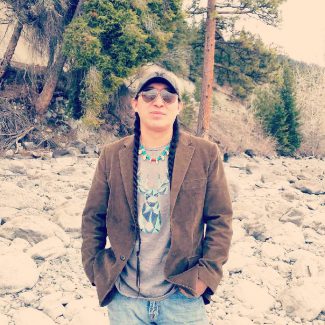 Lauren Monroe, Jr. is an enrolled member of the Blackfeet Tribe located in Montana. His art reflects Blackfeet cultural motifs and imagery as well as his experience of living and growing up on the reservation. The abstract quality of his acrylic paintings creates a visual narrative with dream-like qualities that sometimes leaves the viewer in the thought of the story behind them. Currently, Lauren resides on the Blackfeet Reservation making art and freelancing on films as art production. He is a self-taught artist and has never had a formal art class. Growing up he had the opportunity to learn from his grandfather, Gordon Monroe, a renowned artist and colleague of the famous sculptor, Bob Scriver.
---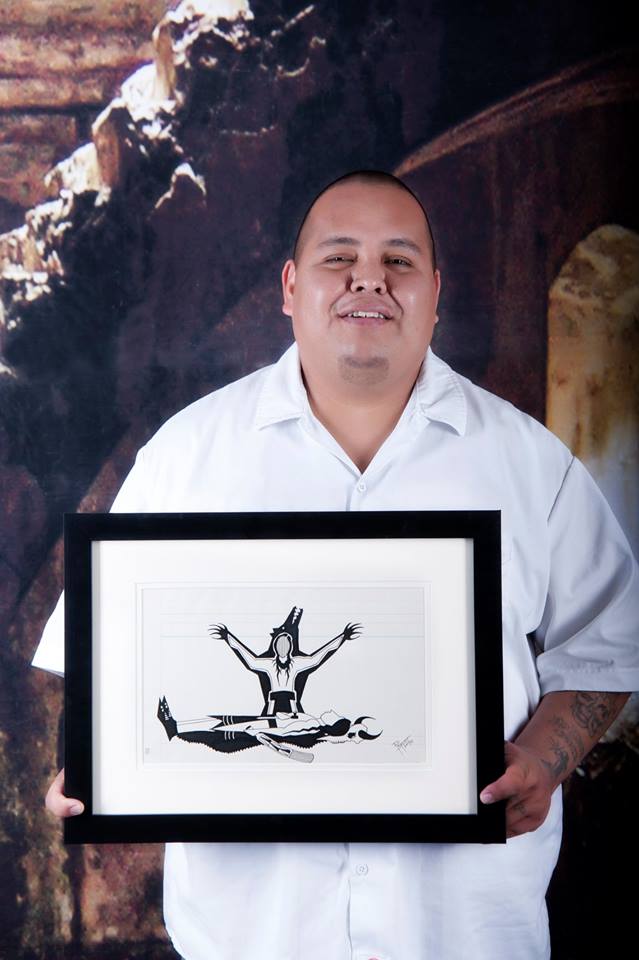 John Isaiah Pepion is an artist who hails from the Blackfeet Nation in Northern Montana. The art journey has been ceremonial for John as his understanding of his past, family, and culture grows with his work. He descends from Mountain Chief, a Blackfeet leader who preserved history through numerous winter counts. Through art, John finds personal healing and cultural preservation. He speaks with troubled youth in public schools to promote the benefits of art as therapy. John holds formal degrees in Art Marketing and Museum Studies from United Tribes Technical College and the Institute of American Indian Arts, respectively. However, his education continues with every piece he creates and with every story he shares. John incorporates traditional design elements into colorful contemporary illustrations, leaving his work highly recognizable. Most importantly, John's art deepens his connections to self and place, providing him with a sense of strength.
---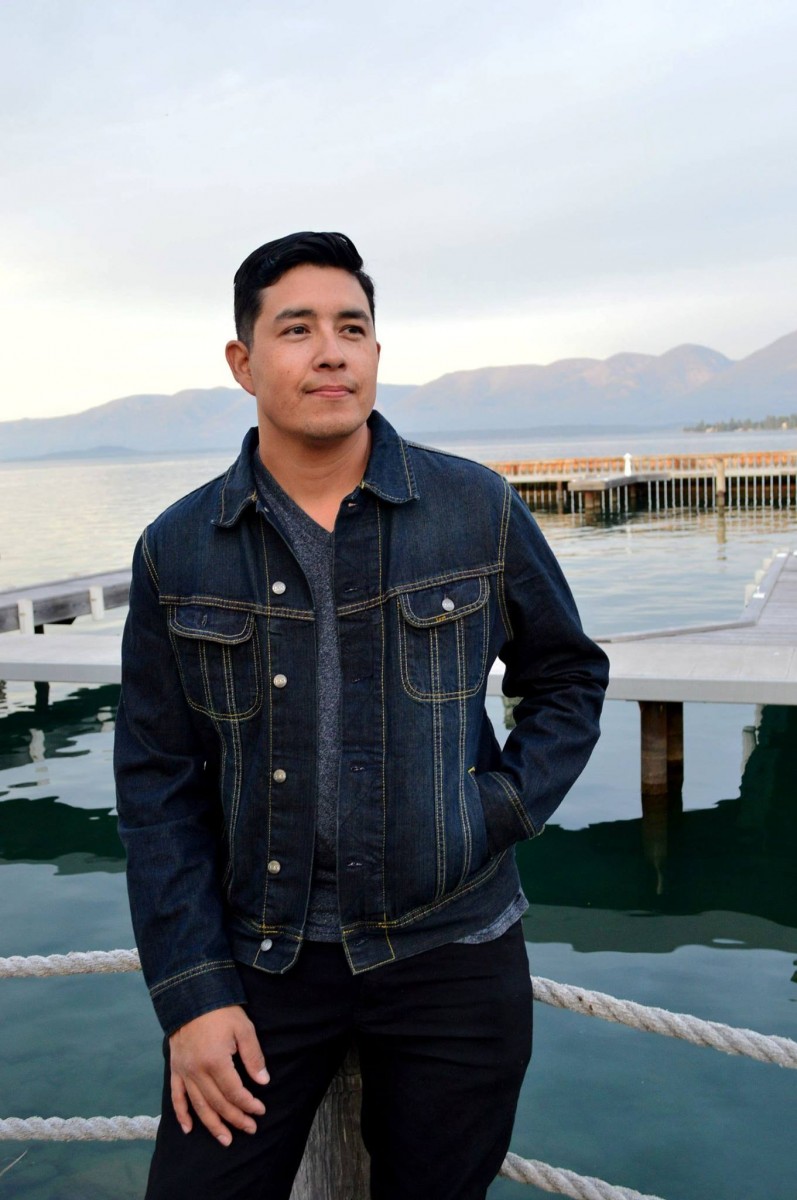 Louis Still Smoking was born and raised in Browning, Montana on the Blackfeet Reservation. Art is in his veins. Inspired by other family members who were talented he found art to be therapeutic and started drawing and painting at a young age. Growing up in a small community allowed him to focus on his ability to use a pencil and paintbrush. Louis finds all media equally important opportunities to express art to the world through his eyes. He likes to take on a challenge and put everything into his work. He graduated from Flandreau Indian School in Flandreau South Dakota in 1998. Louis worked as a stone sculptor for eleven years and then decided to go back to college and further his studies in art. With a sculptural mind, he found that his painting and drawing skill needed further development, so he took on an emphasis in painting. Louis' artwork is influenced by the Impressionists, Lucian Freud, and research on the history of the American Indian Movement. He finds both inspiring. Louis's work is always evolving and growing, "I try to convey a message that is relevant to all Native people, whether that be social or political, my work expresses my own personal beliefs and struggles as a modern Native American."
---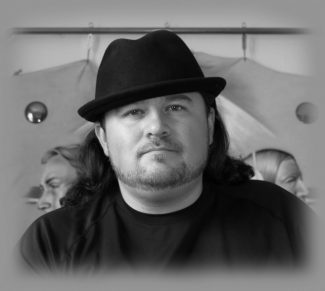 Robert Martinez was born in Central Wyoming amidst the Wind River Reservation in the small city of Riverton. He grew up a part of many different cultures as his lineage is Spanish, Mexican, Scotts Irish, French Canadian and Northern Arapaho. He graduated high school at 17 and through a scholarship attended the Rocky Mountain College of Art & Design. In three years he graduated with a Bachelor of Fine Arts specializing in Painting & Drawing and minoring in sculpture, becoming the youngest Native American to graduate from RMCAD at that time. As he was brought up in the center of the reservation, his Native heritage remains a constant inspiration and source of ideas for his work.
Living in Wyoming among the hard-working people of the west and experiencing their issues also influence his creations. The past and present often resonate strongly in Wyoming and those historical chords echo throughout his work. Much of Robert's current work uses the historical imagery, myths, and stories of the West & Arapaho culture to create images that have a statement on the issues of today. Using intense vibrant color, he paints striking imagery that is confronting and engages the viewer. Robert is deeply influenced by the Renaissance masters and their work with the figure, contemporary fantasy illustrator's heroic images, and Native artists' use of color have deeply influenced his style.
---