Artist John Mix Stanley crossed thousands of miles among the western territories in the mid-1800's. He even went as far as Hawaii in his travels. He was prolific and spent his mature years depicting the western landscape and it's people.
"His goal was to create a record of people who he, in a misguided way, thought were doomed," said Karen McWhorter, the Scarlett Curator of Western American Art for the Whitney Western Museum. "So, he created some 200-plus paintings and had them on view at the Smithsonian Art Museum in D.C. at a gallery there."
McWhorter said the gallery burned in a fire destroying the majority of his life's work. Only seven of Stanley's more than 200 survived. He spent the rest of life trying to recoup that loss and recreate some of his earlier works.
"We brought together 60 of his remaining paintings. And there aren't many more than that, to be honest," said McWhorter. "We brought 60 key works together and Indian portraits are among the most common subjects."
One painting in particular stands out to McWhorter. It is a large scale painting depicting a multi-generational group of American Indian people. They sit on a rock overlooking the Pacific Ocean as the sun sets in the west.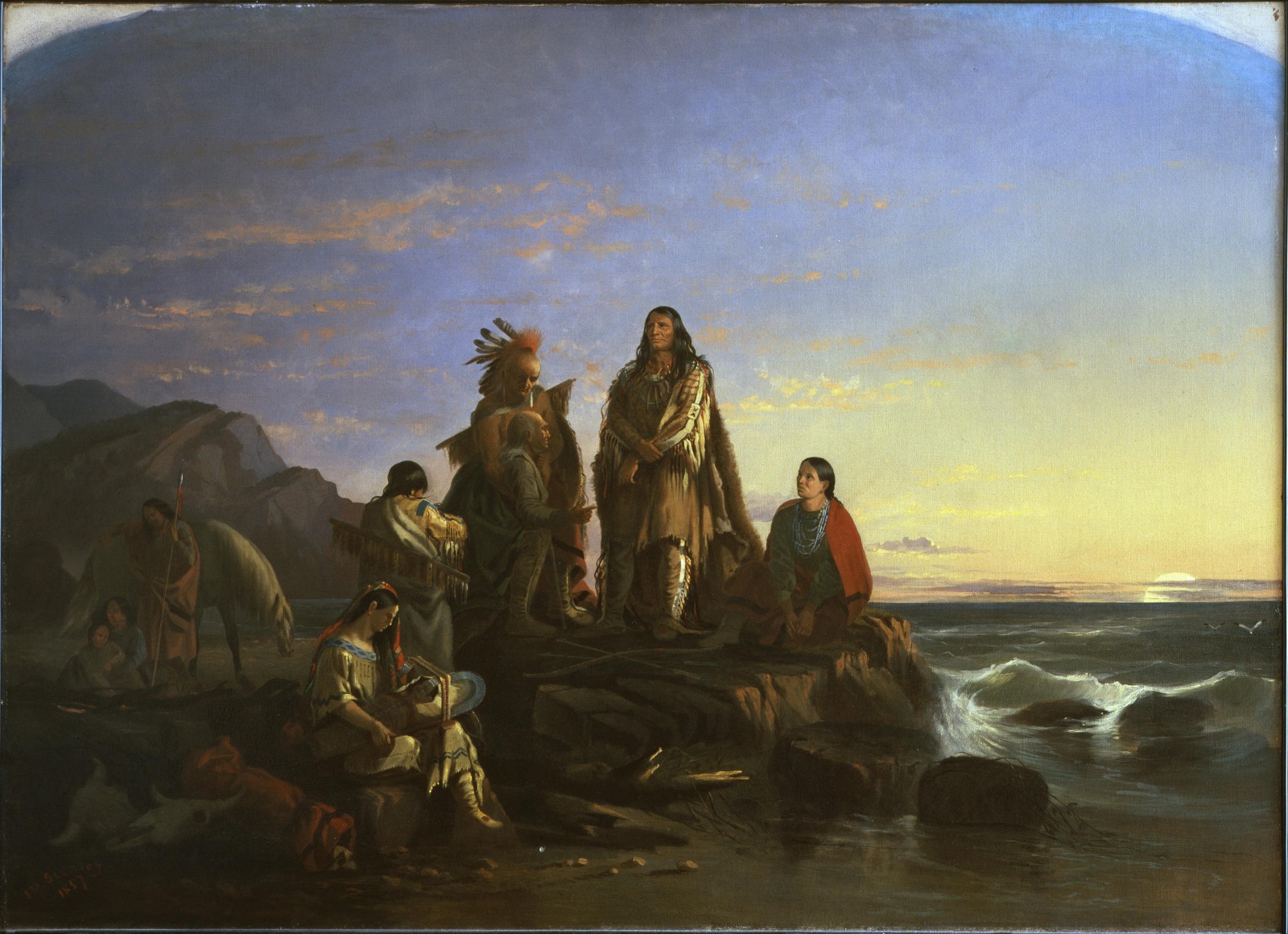 "It couldn't be more richly symbolic. I mean, he is not parsing words here. He is making it very clear that he and others of his generation felt that Native peoples were the last of their race," said McWhorter. "And of course, that was quite misguided, that would absolutely not bear true."
McWhorter said artists reinforced this common view with depictions for telling an end for Native people.
"So it's important that we deconstruct these and think about how these images would have affected common understandings of the Native peoples."
Museum Minute was a series co-produced with Wyoming Public Media (WPM).