10 Years of Bird Poop and Other Stuff: Growing the Draper Museum Raptor Experience
By Melissa Hill and Brandon Lewis
December 2, 2021
Join us for our December Lunchtime Expedition, 10 Years of Bird Poop and Other Stuff: Growing the Draper Museum Raptor Experience, presented by our own "raptor wranglers" Melissa Hill and Brandon Lewis. The in-person talk takes place in the Center's Coe Auditorium, with a virtual option available.
---
If you prefer to join us online, register in advance via Zoom webinar:
https://us02web.zoom.us/webinar/register/WN_eSHTSDpoQVuwIFT2HelmBw
After registering, you will receive a confirmation email containing information about joining the webinar. By registering, your e-mail address will be added to our list for updates on upcoming Lunchtime Expedition and Draper After Dark speakers. You can unsubscribe from that list at any time, either by clicking "Unsubscribe" at the bottom of those e-mails or by contacting [email protected].
---
About the presentation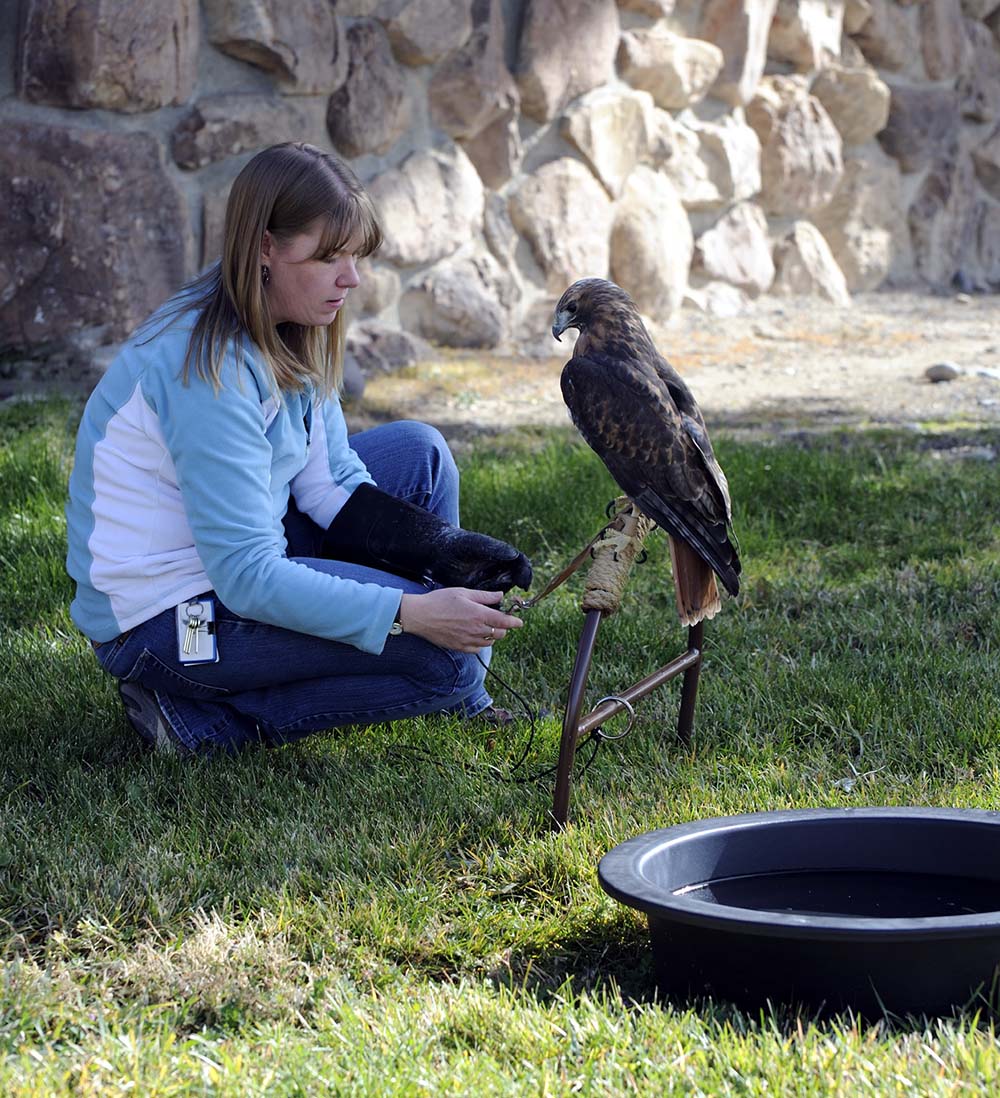 Maintaining a live raptor education program for ten years is no easy task and comes with many ups and downs. In celebration of their "tin" anniversary, the staff of the Draper Museum Raptor Experience invites you to join them as they discuss the foundations of the program, from choosing the right bird to their most memorable moments working with wild raptors in a public setting.
About the speakers
Melissa Hill
Melissa Hill, Live Raptor Program Manager, earned her BS in Wildlife & Fisheries Biology & Management from the University of Wyoming. While there she began volunteering for a small raptor education organization, and her love of raptors took off.
During her 20+ year career, Melissa has worked with more than 70 raptors at four different facilities. Her passion is sharing her love of raptors with others in the hopes of inspiring the next generation of nature enthusiasts and bird nerds.
---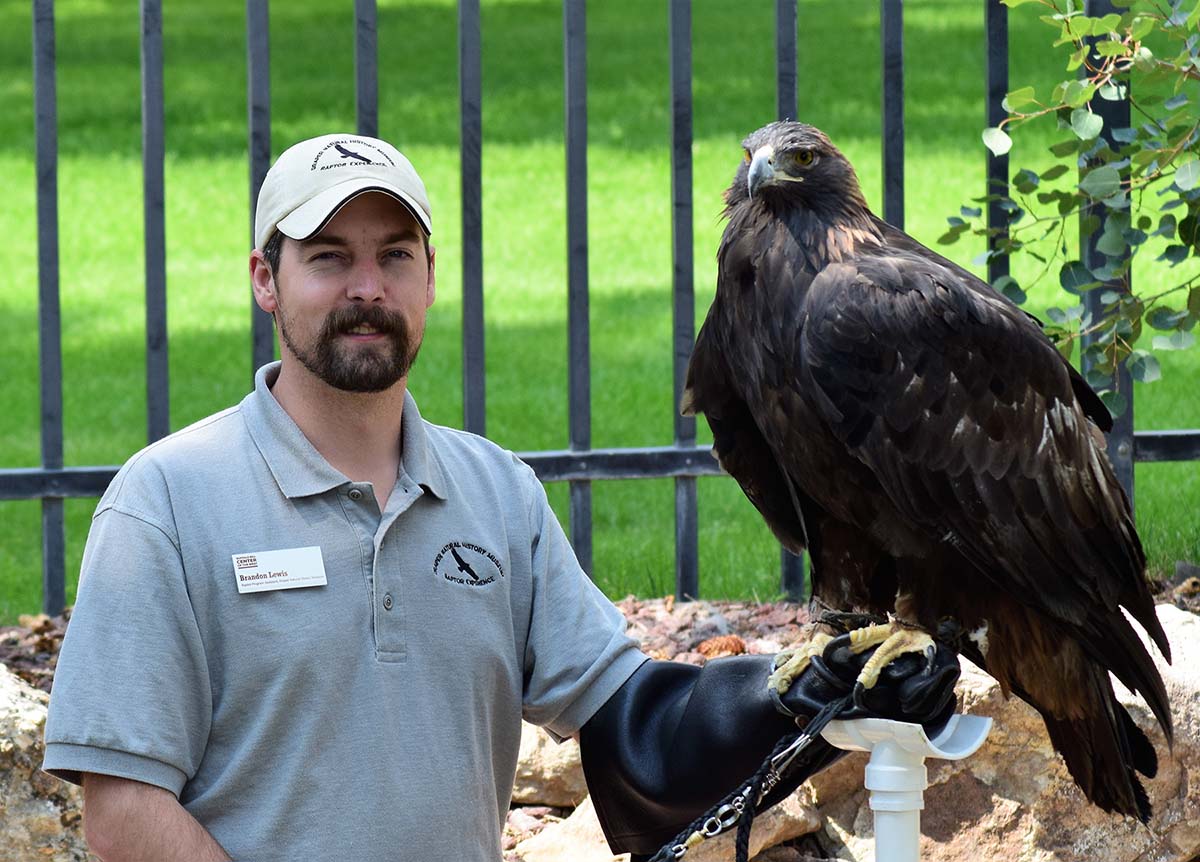 Brandon Lewis
Brandon Lewis, Live Raptor Program Assistant, has degrees in History and Zoology from the University of Wyoming and an extensive background in public programming with the National Park Service.
Brandon has helped the Draper Museum Raptor Experience expand their quality training experience for volunteers and has developed crossover programs with the other museums at the Center of the West. Brandon loves incorporating humor into his presentations and enjoys educating visitors about wildlife, their biology, and their behaviors.
---
Support for the Draper's Lunchtime Expedition series has been made possible by Sage Creek Ranch and the Nancy-Carroll Draper Charitable Foundation.