Talk: Greater Yellowstone Ecosystem Revisited
September 2, 2021 @ 12:15 pm

-

1:00 pm

MDT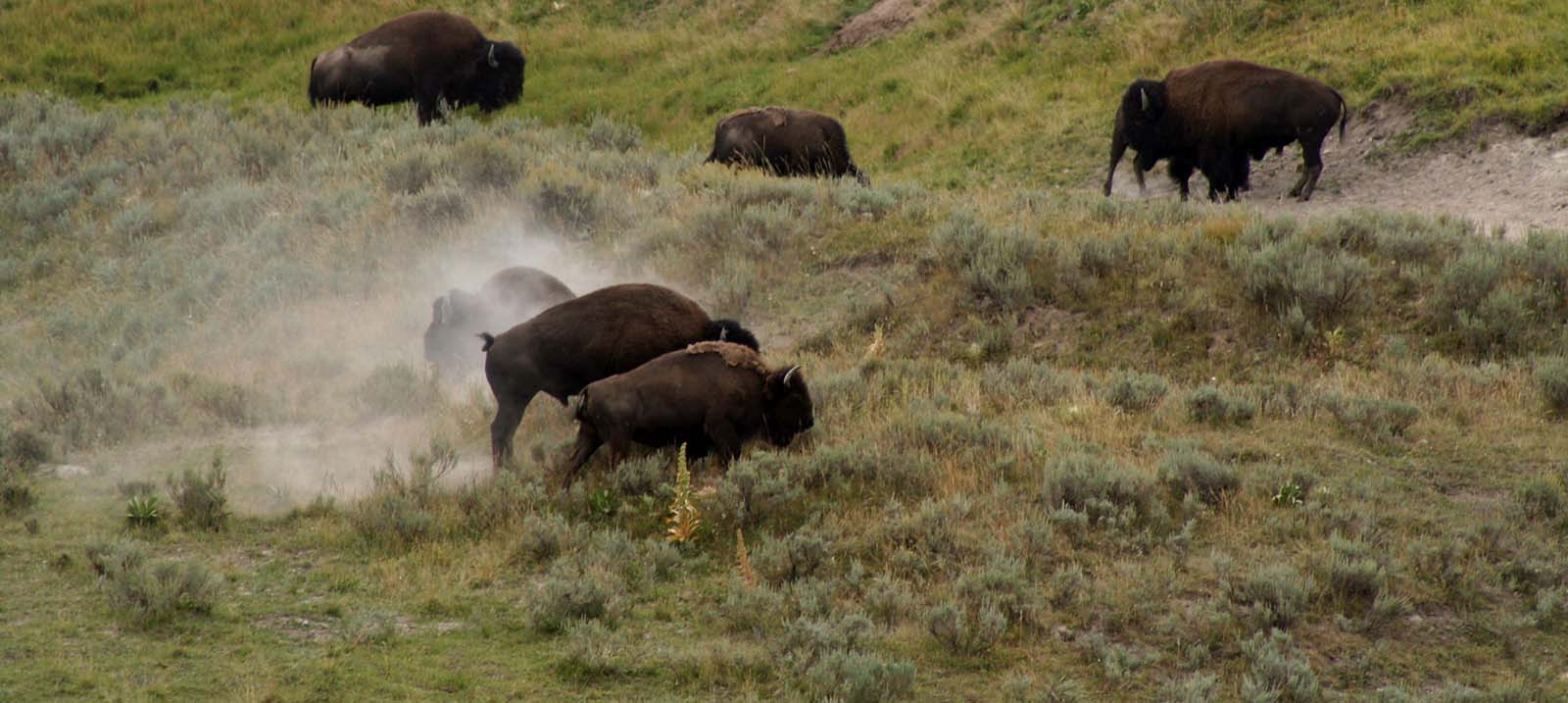 The Greater Yellowstone Ecosystem Revisited: Law, Science, and the Pursuit of Ecosystem Management in an Iconic Landscape
By Bob Keiter, J.D.
September 2, 2021
12:15 p.m.
Join us in-person in our Coe Auditorium, or virtually via Zoom webinar for a free, Draper Natural History Museum Lunchtime Expedition by Bob Keiter.
If you are joining us virtually, pre-register at https://us02web.zoom.us/webinar/register/WN_rOHwTJ1BStO4SnjUN3pVPw. After registering you will receive a Zoom link via e-mail. Use that link to log in and join the presentation.
Please note, you do not need to register if you plan to join us in person.
Thirty years ago, the Greater Yellowstone Ecosystem (GYE) concept and ecosystem management surfaced as key to preserving this legally fragmented region's public lands and wildlife in the face of mounting development pressures. Yellowstone's grizzly bears were in sharp decline and wolves were absent from the landscape, while bison and elk management issues festered. The GYE's national forest lands were subject to extensive logging, energy leasing, and other commercial activities that cumulatively threatened the region's ecological integrity. In the face of extreme jurisdictional complexity and a strong commitment to agency discretion, a high-profile federal "Vision" effort to improve and better coordinate resource management practices cratered under intense political pressures. Since then, however, much has changed in the GYE.
Keiter first explored the related GYE and ecosystem management concepts in the late 1980s and recently returned to the GYE to assess what has transpired during the past thirty years, what forces for change have been at work, and where GYE conservation efforts stand today.
About our speaker
Bob Keiter is the Wallace Stegner Professor of Law, University Distinguished Professor, and founding Director of the Wallace Stegner Center for Land, Resources, and the Environ­ment at the University of Utah S.J. Quinney College of Law. Bob holds a J.D. degree with honors from Northwestern University and a B.A. degree with honors from Washington University. He has taught at the University of Wyoming, Boston College, and Southwest­ern University, and served as a Senior Fulbright Scholar in Kathmandu, Nepal.
His books include To Conserve Unimpaired: The Evolution of the National Park Idea; Keeping Faith with Nature: Ecosystems, Democracy, and America's Public Lands; The Greater Yellowstone Ecosystem: Redefining America's Wilderness Heritage; and The Wyoming State Constitution. He has served on the boards of the National Parks Conservation Association, Rocky Mountain Mineral Law Foundation, Greater Yellowstone Coalition, Sonoran Institute, and the University of Utah's Institute for Clean and Secure Energy.
Support for Lunchtime Expeditions is provided by Sage Creek Ranch and the Nancy-Carroll Draper Charitable Foundation.
Related Events