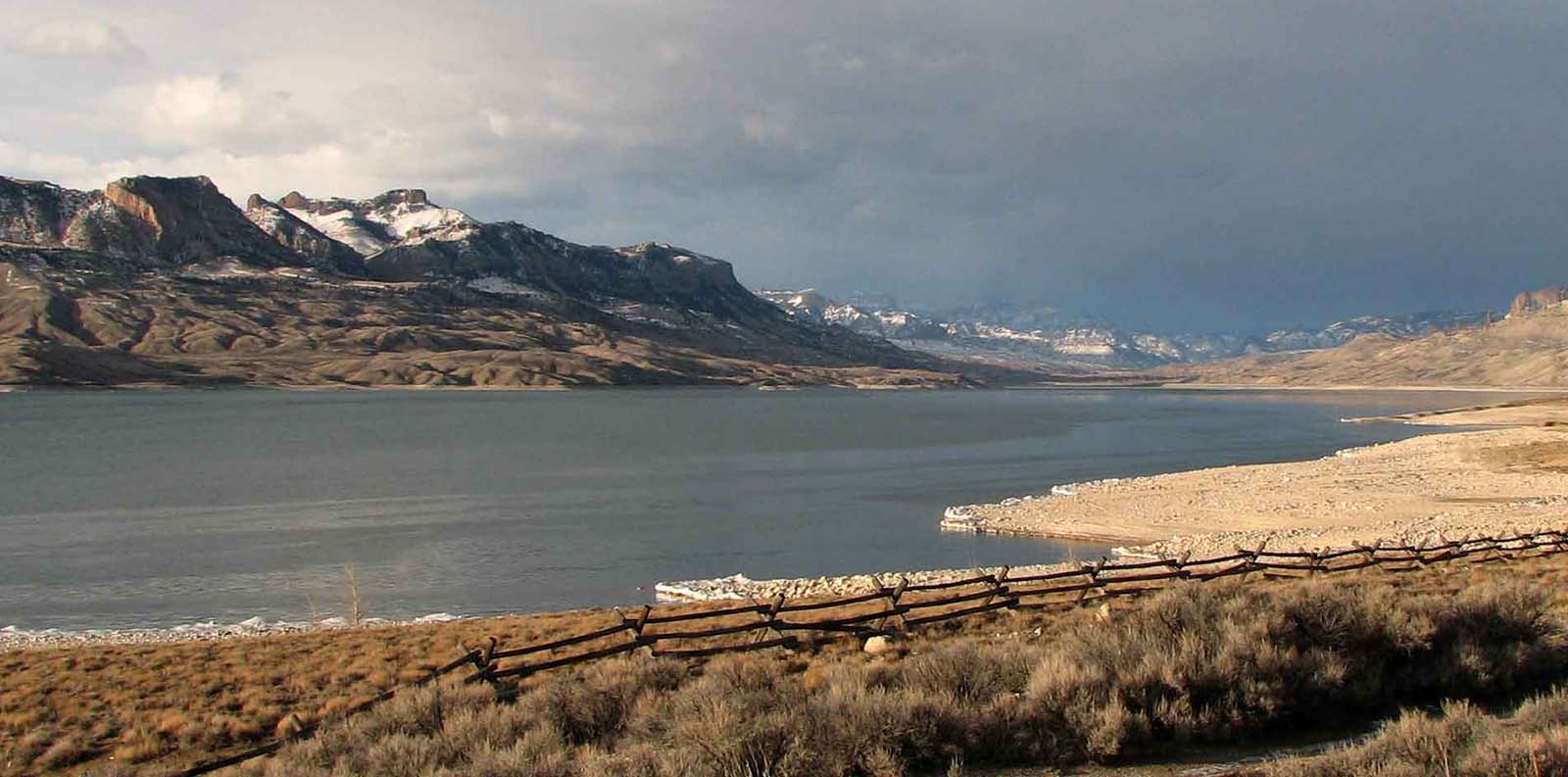 Public Waters: Lessons from Wyoming for the American West
By Anne MacKinnon
August 5, 2021
Noon – Online
We invite you to join us for this lecture via Zoom Webinar! Register in advance for this webinar: https://us02web.zoom.us/webinar/register/WN_lUy1pkvjTTmceVNkEs47lg
After registering, you will receive a confirmation email containing information about joining the webinar.
---
Join us online August 5 for a Draper Natural History Museum Lunchtime Expedition. Anne MacKinnon presents Public Waters: Lessons from Wyoming for the American West.
In the West, mountains catch snow and send water down rivers that carve steep canyons; the land is dry, and water is precious. It can be tough for people as well as plants and animals to live in this beautiful but harsh terrain, and people's experience here has shaped the rules they make about using water—rules quite different from those elsewhere. Learn about the history and potential of water and water law in Wyoming, a microcosm of the rural West, from the author of the 2021 book, Public Waters: Lessons from Wyoming for the American West.
About our speaker
Author Anne MacKinnon is a long-time Wyoming journalist, with background in both natural resource economics and law. She is former editor-in-chief of the statewide newspaper, a former chair of the Wyoming Water Development Commission, and former board chair of WyoFile.com, Wyoming's online in-depth news source. She is now an adjunct professor at the University of Wyoming, and a consultant in public discussion of natural resource issues.
Support for Lunchtime Expeditions is provided by Sage Creek Ranch and the Nancy-Carroll Draper Charitable Foundation.