Buffalo Bill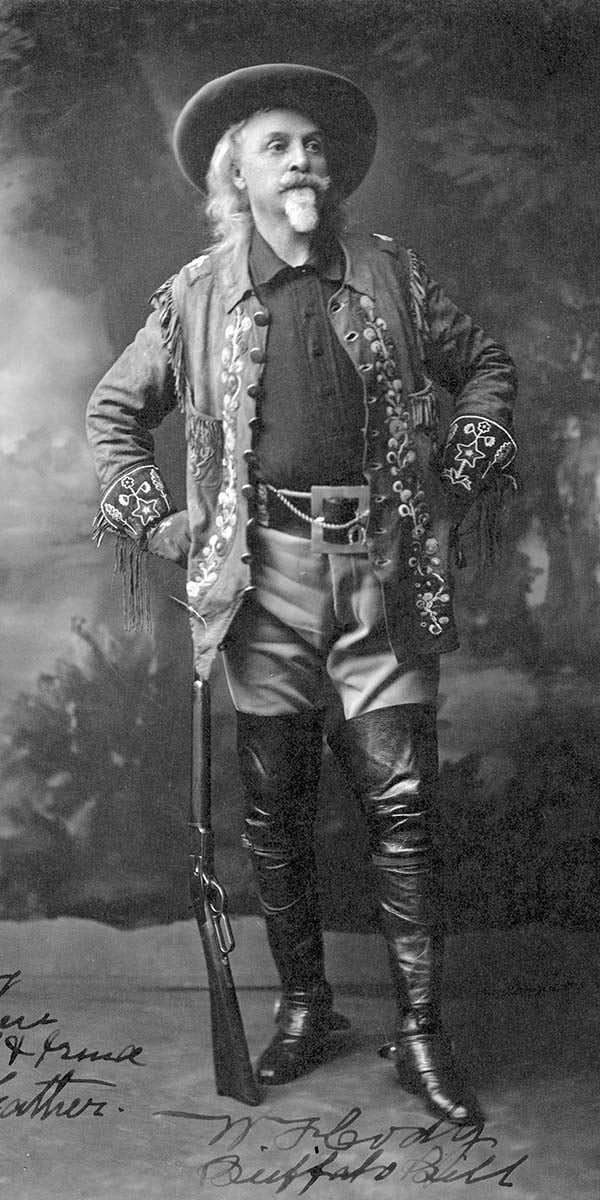 Tracing its roots to 1917, the Buffalo Bill Museum is the flagship museum of the Buffalo Bill Center of the West. First opening its doors to the public in 1927 in a log cabin in downtown Cody—modeled after Bill Cody's house at his "TE Ranch"—southwest of town, the museum remained in that location until 1969 when it was relocated to a newly-built wing of the then Buffalo Bill Historical Center. Here, as in its original incarnation, the Buffalo Bill Museum's focus is on the life and times of William F. "Buffalo Bill" Cody (1846 – 1917), the noted guide, scout, frontiersman, showman, actor, entrepreneur, town founder, and American icon.
Positioning the story of Cody's life within the context of the history and myth of the American West, the museum documents how, in an age without television or motion pictures, and under the persona of "Buffalo Bill," Cody became the world's foremost communicator about the history, promise, and enduring spirit of the American West.
In addition to documenting the life and interests of William F. Cody, and the history and operations of Buffalo Bill's Wild West, the museum's collection interprets the history of the American cowboy, dude ranching, western conservation, frontier entrepreneurship, and the source of our concepts about the West.