Powwow Dances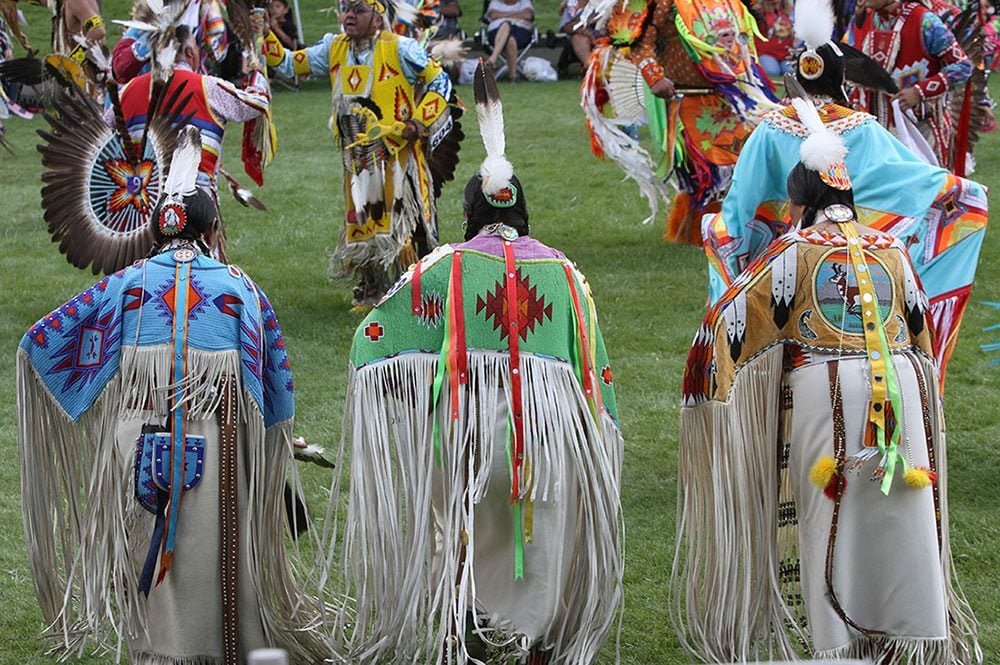 Each June, the Buffalo Bill Center of the West hosts its annual Powwow with more than 200 dancers, 9 drums, and 28 tribes represented. Dancers, drum groups, and artists from Northern Plains tribes gather to celebrate vibrant cultural traditions. This celebration reflects both historical and contemporary influences in both dance and music. Powwow is a competition in which men, women, teens, and children participate within their designated category, which varies in technique, speed of the drums and song, and clothing and regalia. While each participant has a unique style, dancers must keep up with the rhythm of the drums. If a dancer's feet are off beat, a judge can disqualify the dancer.
Click on each of the photos below to learn more!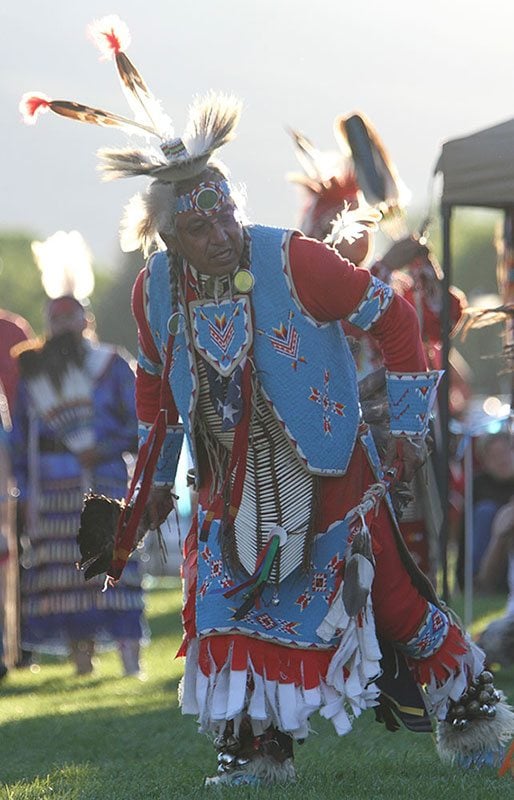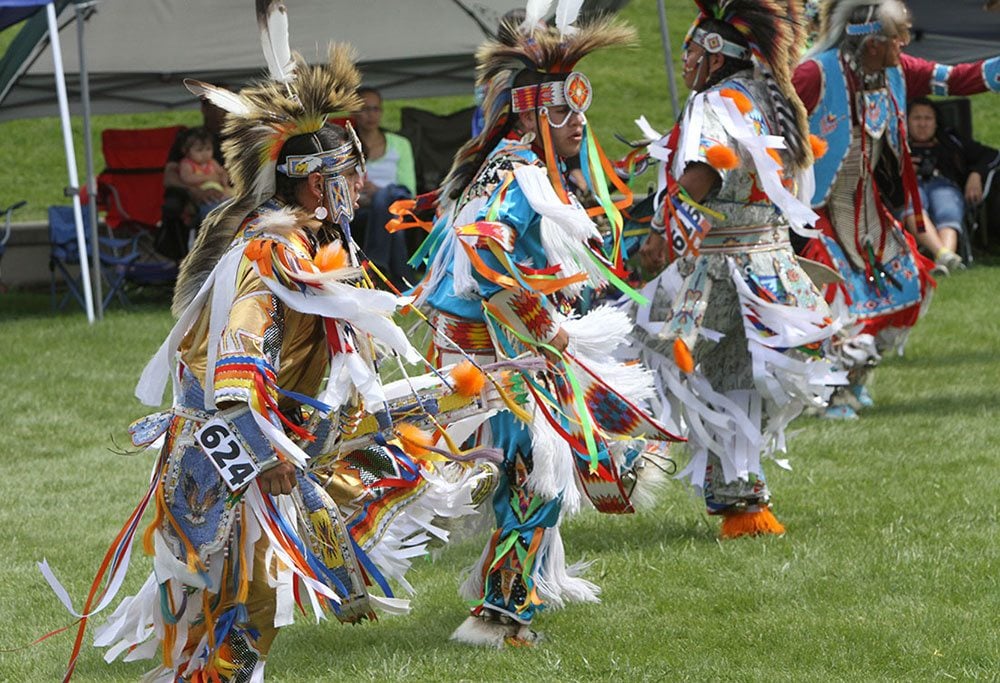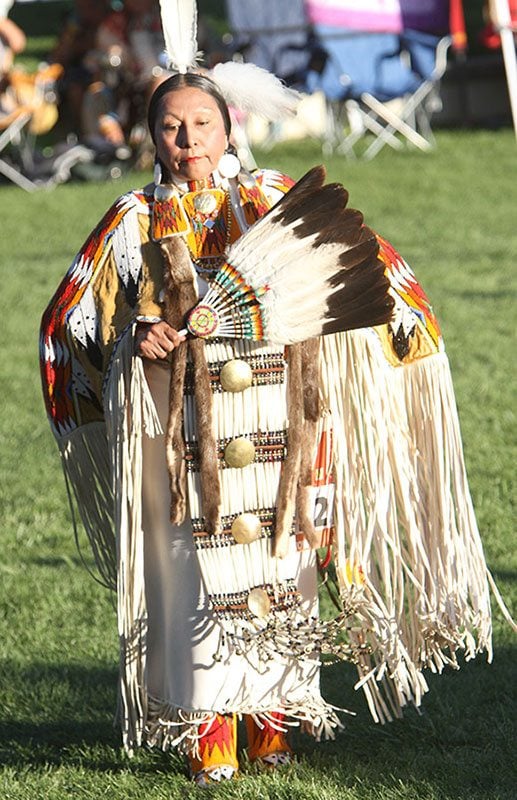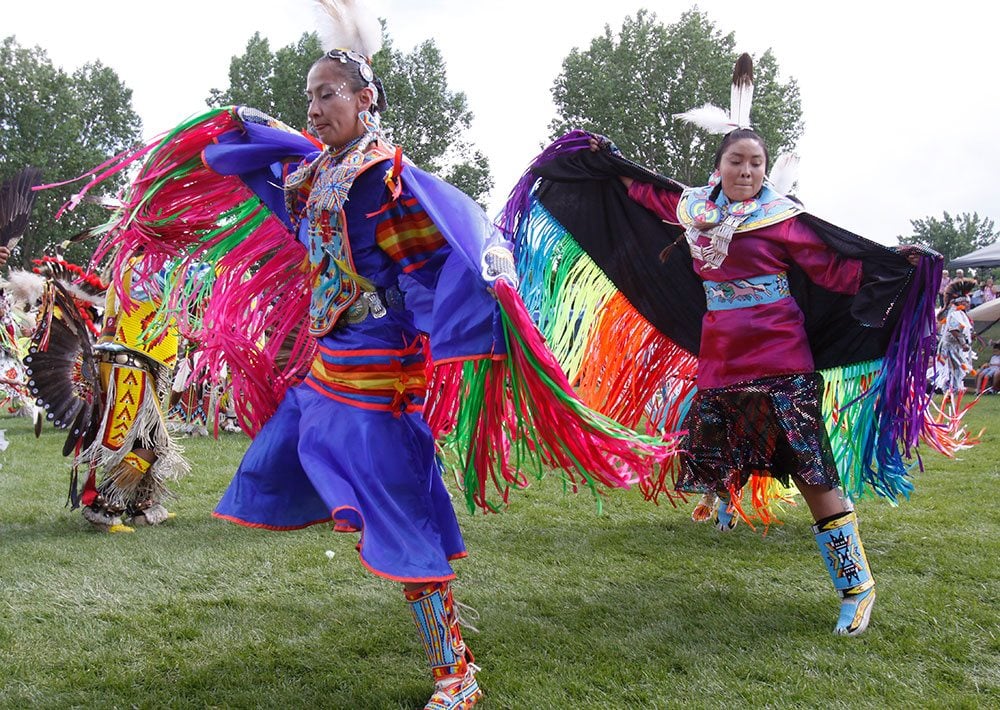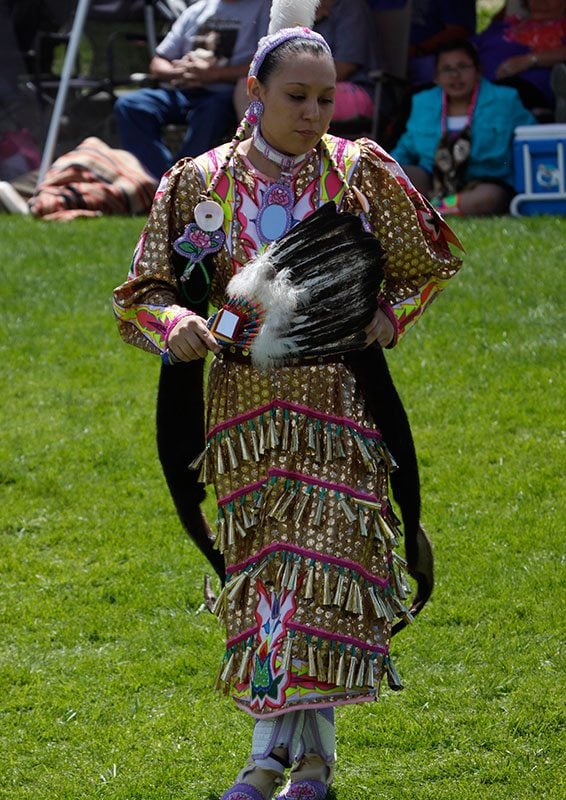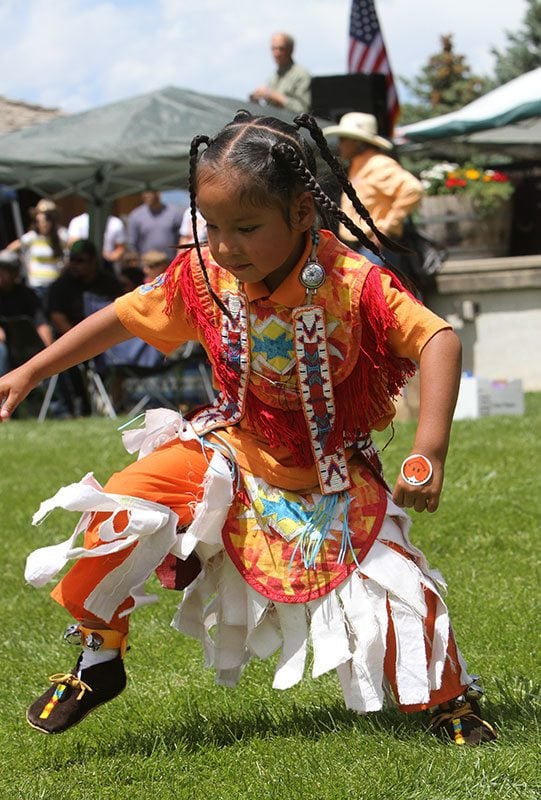 Social Dances
Social dances, such as intertribal and round dances, are also an important part of a powwow. They include all dance categories, ages, and genders. The Emcee will also invite powwow visitors to dance in the arena.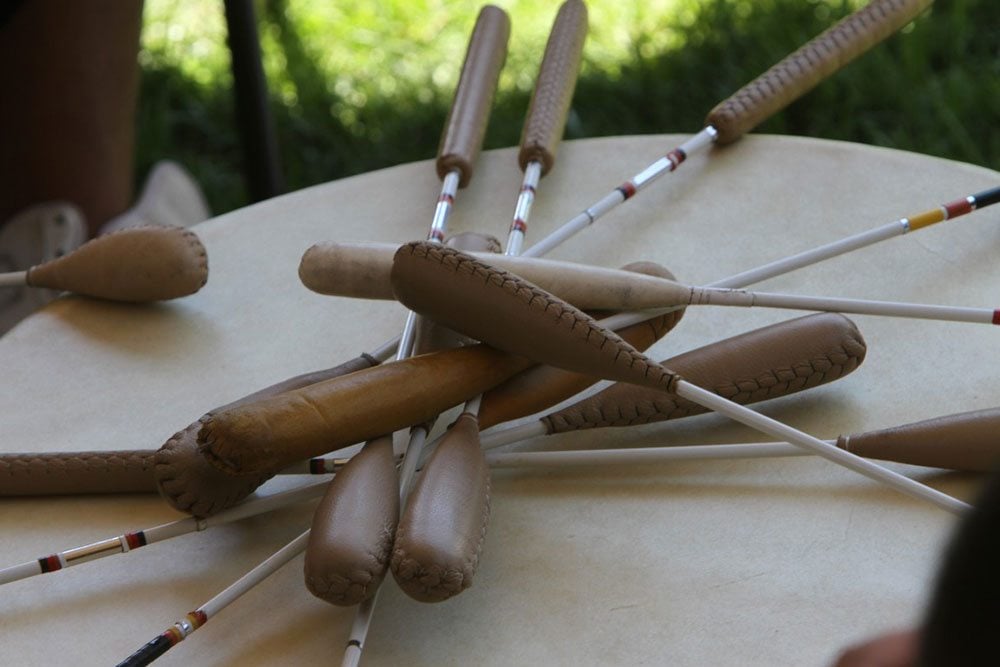 Powwow History
To learn more about powwows we recommend the following book:
Native American Dance: Ceremonies and Social Traditions by Charlotte Heth, 1992. Smithsonian Institution with Starwood Publishing, Washington D.C.