Whitney Western Art Museum staff
Meet the staff of the Whitney Western Art Museum at the Buffalo Bill Center of the West, Curator Karen McWhorter.
Karen McWhorter
Scarlett Curator of Western American Art
Phone: 307-578-4053
[email protected]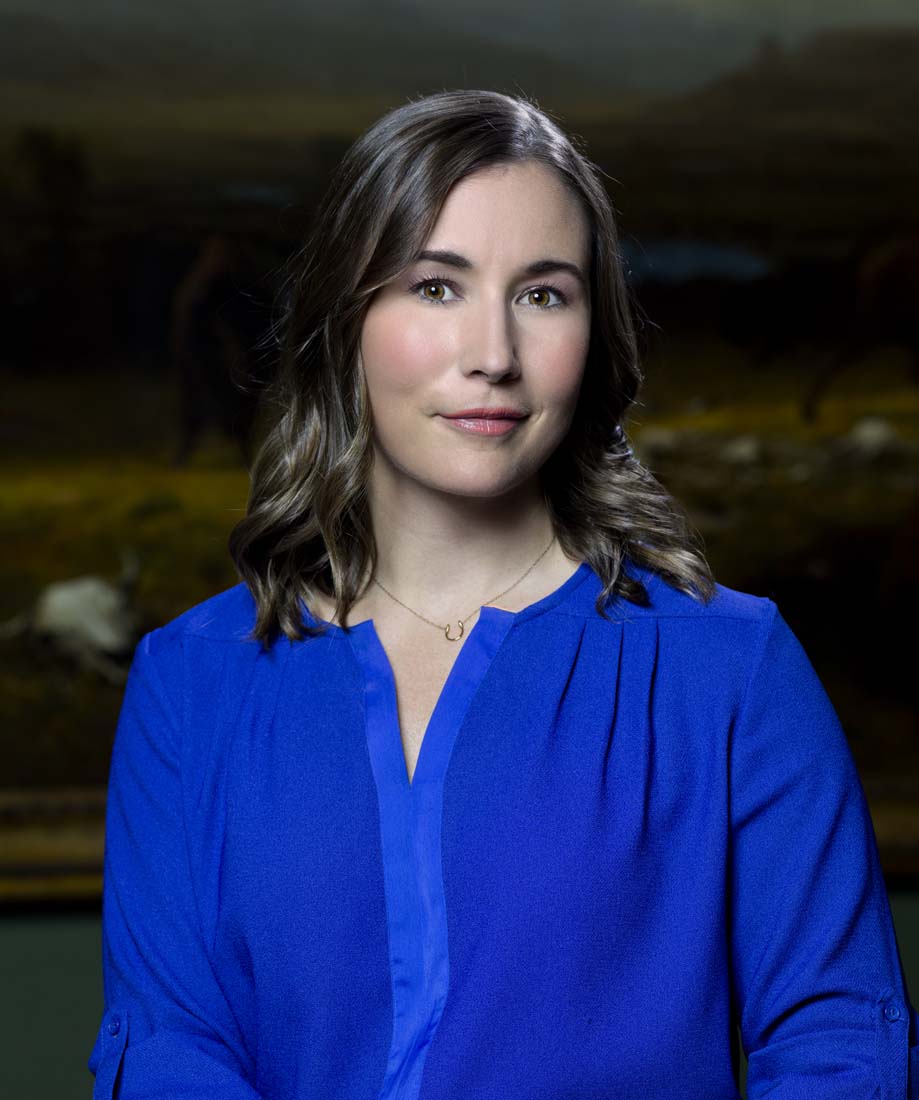 Karen McWhorter began her tenure as the Scarlett Curator of Western American Art for the Whitney Western Art Museum in March 2015. She develops gallery installations, exhibitions, interpretation, and programming for western American art at the Buffalo Bill Center of the West.
Since 2016, McWhorter has served as project director and/or curator for seven major traveling exhibitions including Invisible Boundaries: Exploring Yellowstone's Great Animal Migrations (2016) and Albert Bierstadt: Witness to a Changing West (2018). Exhibitions curated for single-venue presentation include Inspiring Sights: Yellowstone through Artists' Eyes (2016–17) and The Art & Influence of Charles M. Russell (2017–18).
McWhorter lectures widely about art of the American West and has contributed to eight catalogues published by a university press or museum. Recent essays include: "Joseph Henry Sharp's Pursuit of Inspiration," in The Life & Art of Joseph Henry Sharp (2018) and "A Royal Connection: From the Wild North(West) to Westminster," in Return to Calgary: Charles M. Russell and the 1919 Victory Stampede (2019).
McWhorter's areas of expertise include nineteenth-century American art, contemporary western American artists, and topics in museum studies. She serves on several committees dedicated to supporting the arts and humanities in her community and is a member of professional organizations including the American Alliance of Museums. McWhorter holds an MA in Art History from University of Colorado, Boulder, and is a graduate of the Museum Leadership Institute's NextGen program.