Upcoming Exhibitions
Invisible Boundaries: Exploring Yellowstone's Great Animal Migrations
This special exhibition focuses on the migrations of elk and other charismatic, wide-ranging wildlife in the Greater Yellowstone Ecosystem. It explores the challenges these animals face as they leave Yellowstone National Park and cross into surrounding multiple-use and private lands in search of winter resources. Their journeys link the ecosystem's outermost foothills and ranchlands to its deepest, mountain wilderness. The long-term conservation of Yellowstone's migratory wildlife depends on the actions of landowners and other stakeholders far beyond national park borders. This exhibition features stunning photographs and video, interactive migration maps, cultural objects, and original artwork by James Prosek. Together they to convey the compelling story of animal migrations and cutting-edge conservation science in one of the world's most renowned natural heritage sites.
Invisible Boundaries opens in the Center's special exhibitions gallery on May 27, 2016, and remains on display at least through the end of 2016.
Invisible Boundaries is organized by the Buffalo Bill Center of the West, along with its Draper Natural History Museum and Whitney Western Art Museum, in partnership with Yale University's School of Forestry and Environmental Studies, the Yale Institute for Biospheric Studies, University of Wyoming's Wyoming Migration Initiative, and Split Rock Studios. The exhibition received support from numerous generous donors.
The exhibition springs from a research grant awarded to Arthur Middleton and Joe Riis through the 2013 Camp Monaco Prize under a partnership among the Prince Albert II of Monaco Foundation-USA, Buffalo Bill Center of the West's Draper Natural History Museum, and University of Wyoming's Biodiversity Institute.
---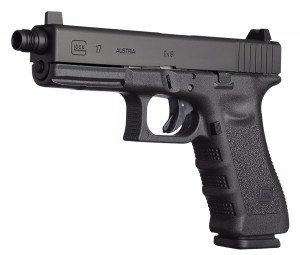 Now Open:
While GLOCKS are common today, the history of GLOCK, Inc. is fairly recent. Despite its infancy, GLOCK'S contribution to firearms history is no less significant than manufacturers that have been in business for hundreds of years.
This special exhibition is now on display in the Coors Theater in honor of GLOCK's 30th Anniversary in the United States. Inside, visitors find a timeline of GLOCK firearms, embellished GLOCKS, and prop guns used for movie and television—including in the television series Longmire.
---